April 28, 2014
Posted by Revelate Designs
Jones Loop bars are awesome bikepacking handle bars. Jeff graciously sent me a pair to play with this past winter. I promptly put them on my Ogre and they toured around with my 3 year old in Guatemala. Since then they've been on my fatbike providing the sort of all day comfort I love.
To play nice with the Loop bars, we tweaked the design of the Sweetroll for this spring, adding attachment points to mount the bag to 4 points on the bars. This gives bomber stability seperates the bag entirely from the frame / fork area.
Here is a shot of the bag on Loop bars using standard mounting.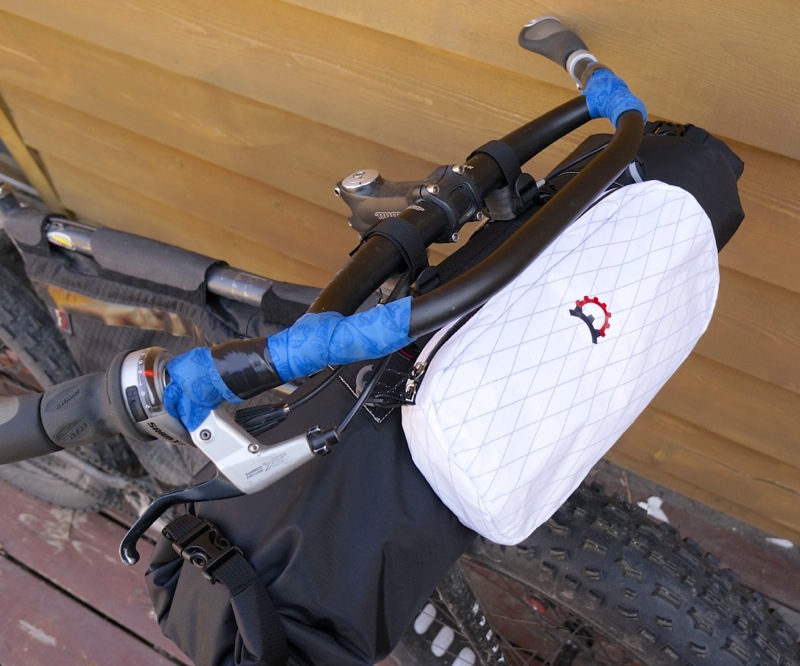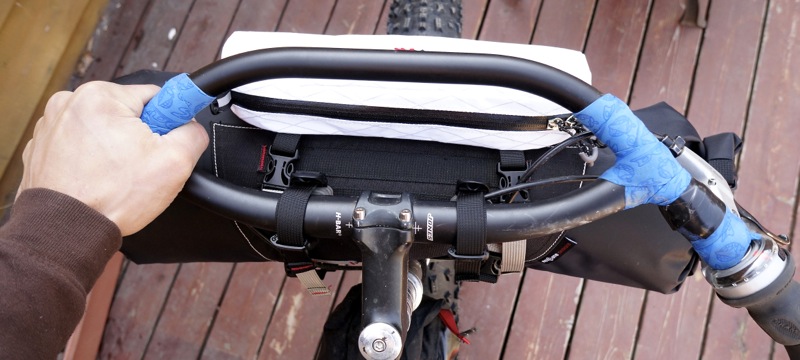 Now these use the Jones kit to add spacer blocks and straps to the added mount points. You'll notice the bag sits farther foreword, access to the front pocket is better and there is nothing attached to the rest of the bike. You need to remove the lower steerer tube strap from the Sweetroll when doing this.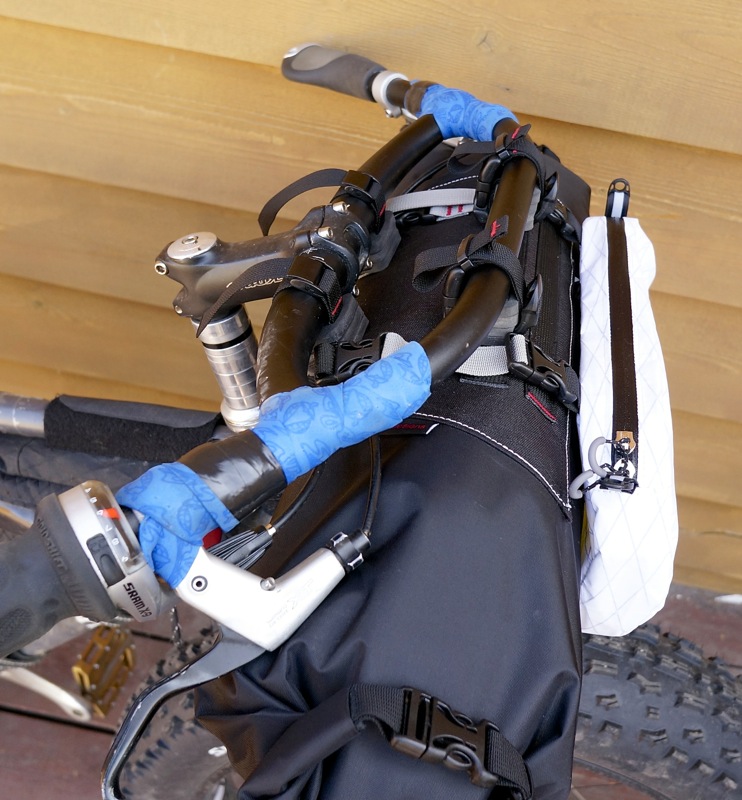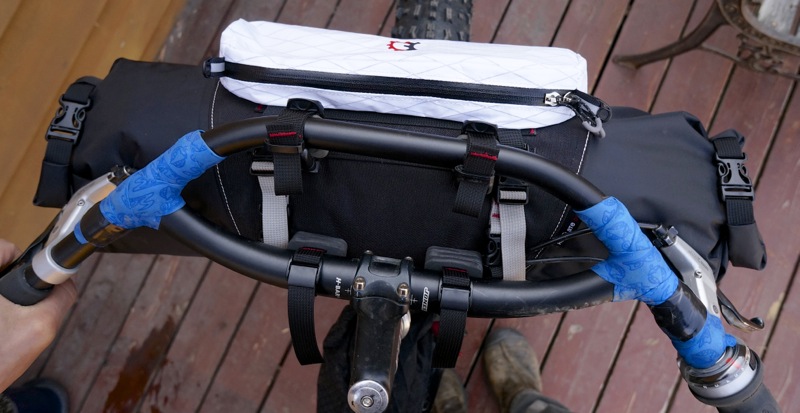 If you are using the size large Sweetroll, or have a lot of weight, it's probably best to use the standard mounting since the load is more centered and handling will be less effected. However for most bikepacking loads & riding technical trails – going with the the 4 point mount is recommended.