Blog
stories • happenings • adventures
---

September 6, 2013
Posted by Revelate Designs
Introducing our new saddle drybag holster system.
This thing came about seflishly through the 2 big beach rides I did along the Gulf of Alaska.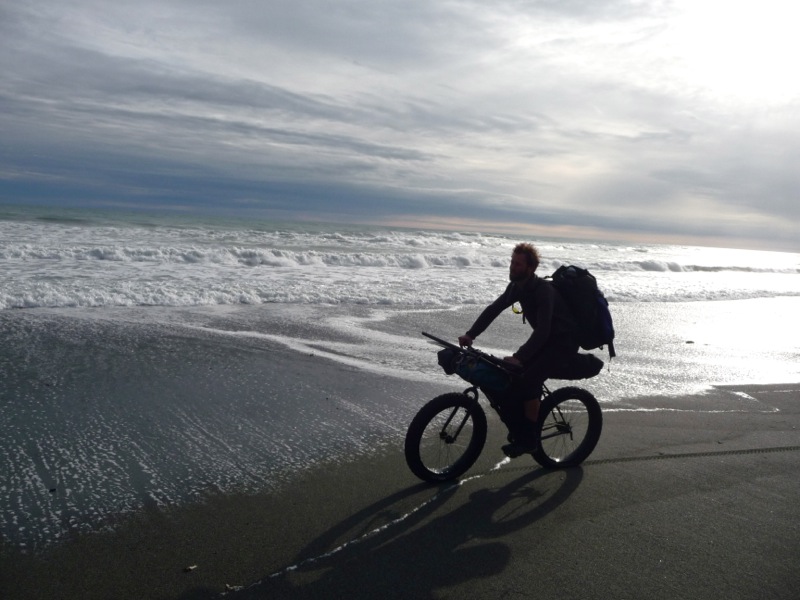 Although the standard Viscacha worked remarkably well, there were some drawbacks, and it was clear that a waterproof system that was easily removed was the ticket for wet condition adventure fun biking.
Case in point – River crossing with a packraft, a modular system could be quickly unloaded and the drybag load stored in a centered position.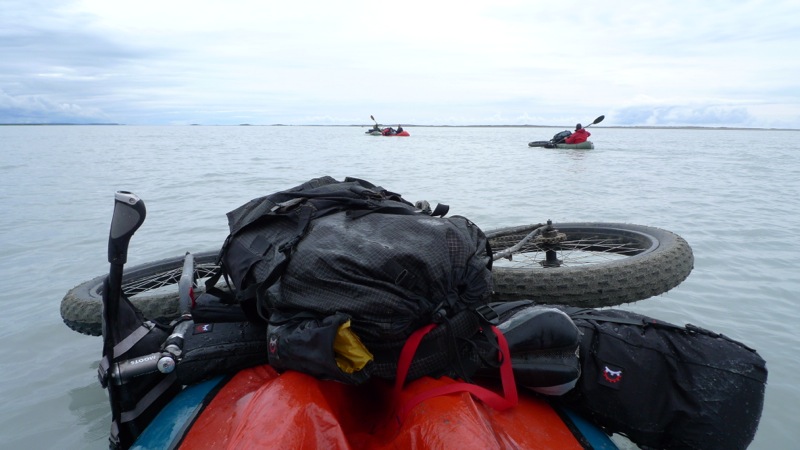 We spent almost 2 years messing with designs and sending them to our friends to play with and get feedback. It was clearly not as simple of a project than I had envisioned it to be.
Mike Curiak and others took prototypes on missions far and beyond the realm of "normal" in the desert southwest.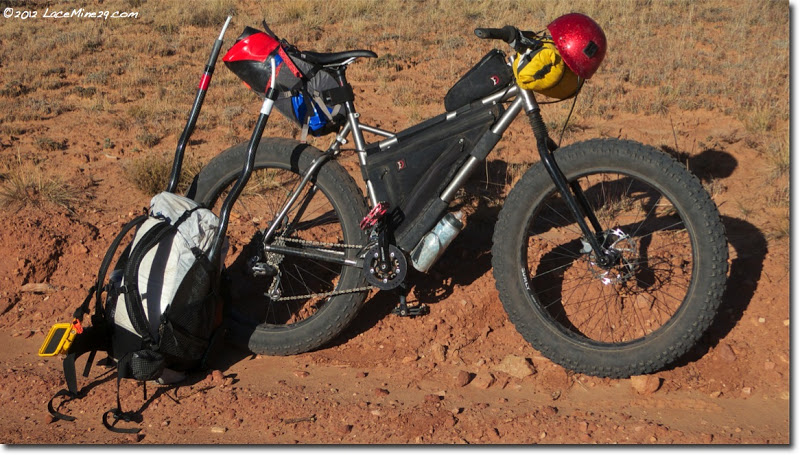 Here is another early version up in Alaska: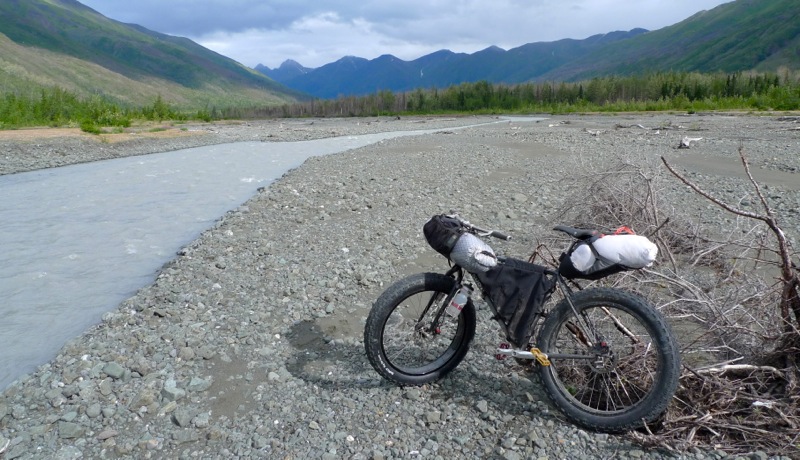 The beatings continued, and the box full of used prototypes grew to more than I can count on fingers and toes!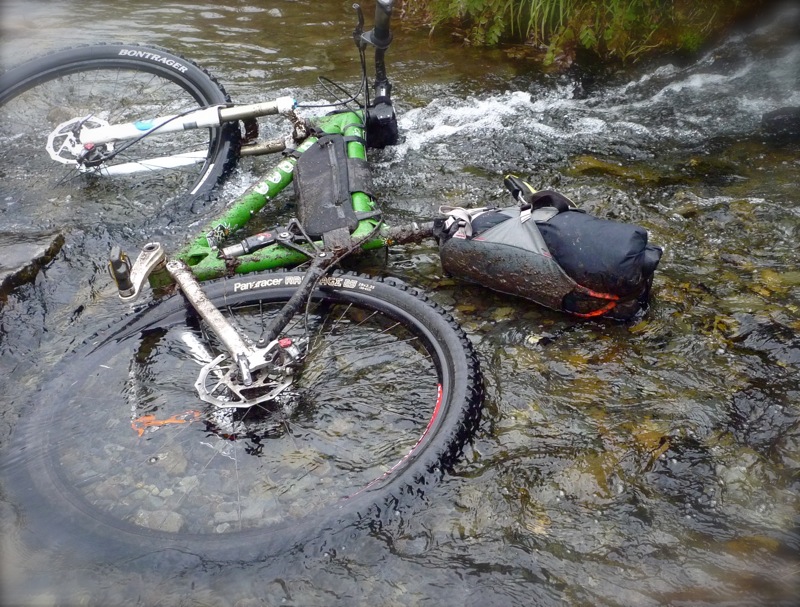 The end result is what you see here, It's a higly stiffened mount with a matching drybag.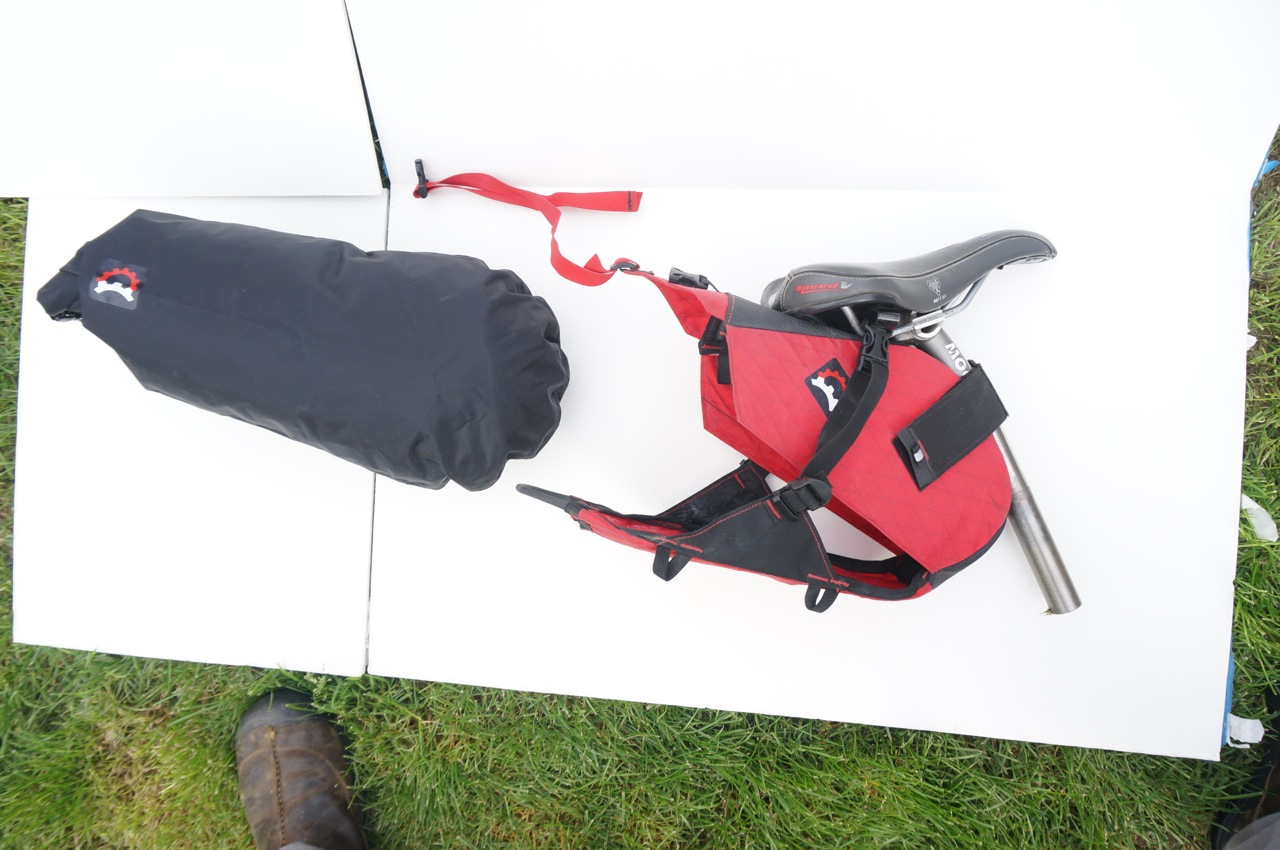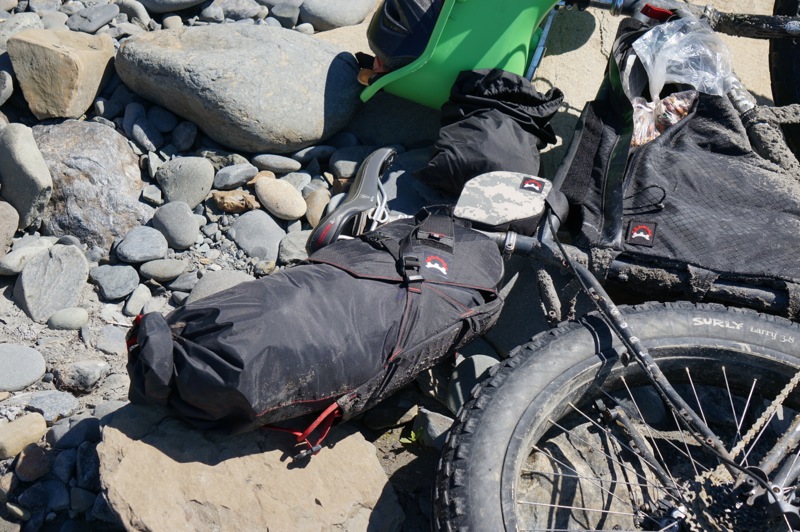 The Terrapin will accept just about anything in the general shape that you can shove into it. Like in May, climbing rope, 4 days of food and a bag of puff clothes thrown on for good measure. It wasn't pretty but got the job done.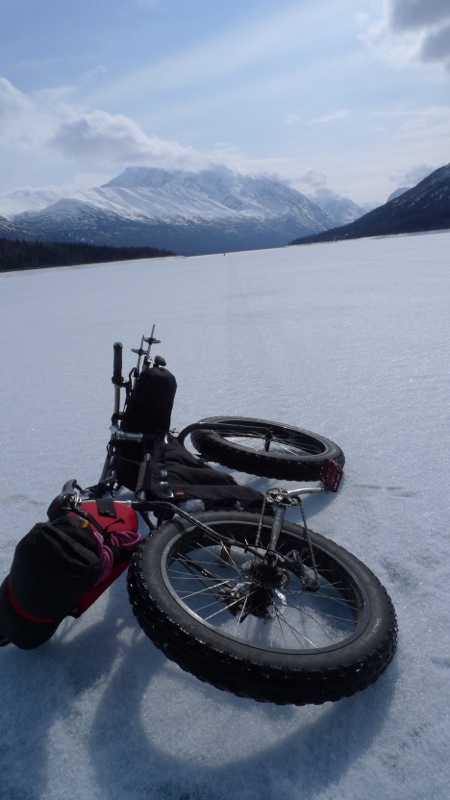 So I'll leave it up to you as to how you use it. It's equally at home on singletrack bikepacking trips as it is on amphibious missions. Get creative, both in packing and your trips. We think you'll like it!
---