Blog
stories • happenings • adventures
---

September 17, 2010
Posted by Revelate Designs
The new version of the Harness is finally available. It only took 8 months, quite a bit of tooling and tweaking was needed to get here.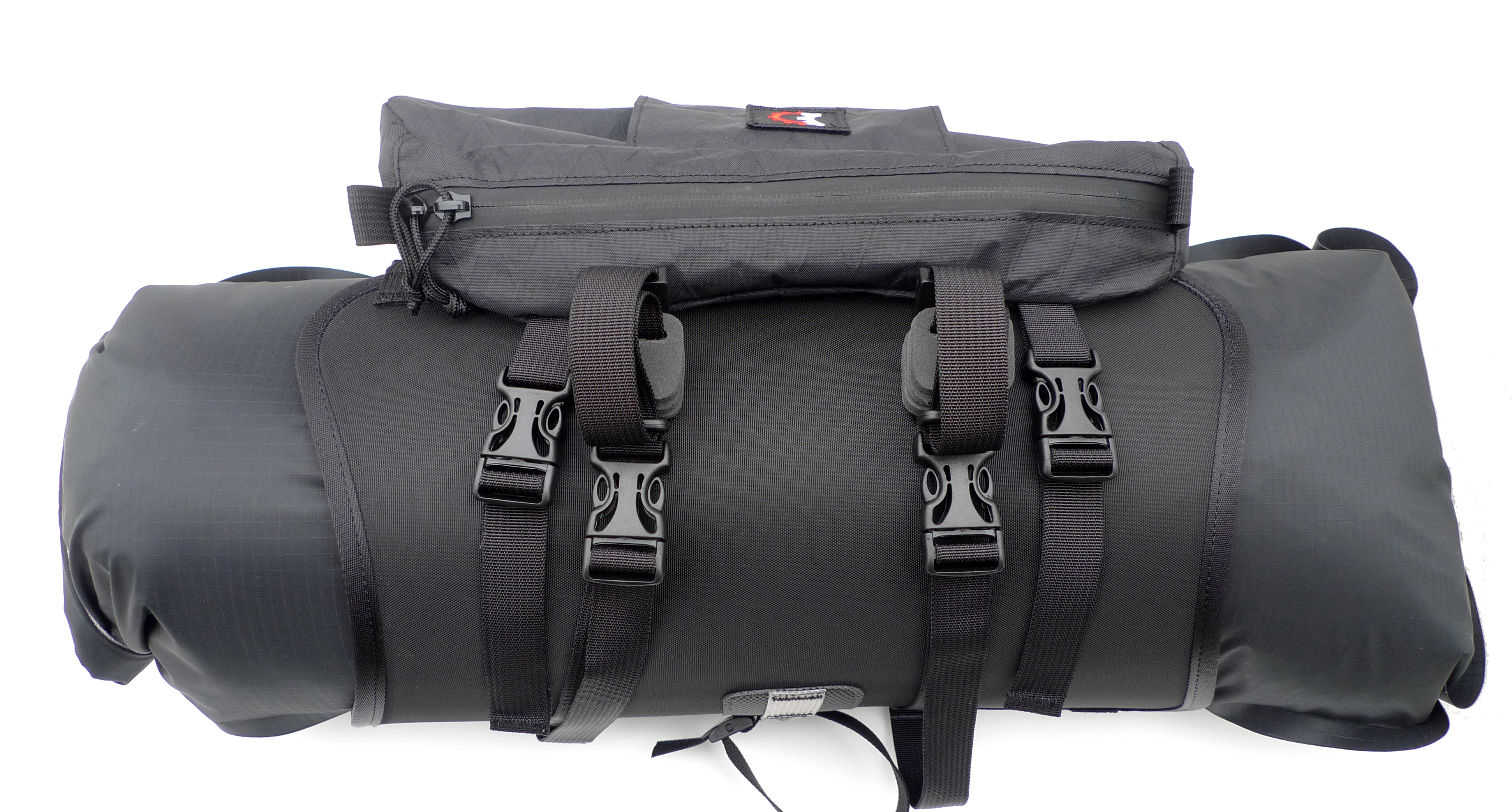 The origins of the harness date way back to some early tours using just the lid of an old Dana Designs Bomb pack as a handle bar bag. It worked surprisingly well.
Later during the 2005 Iditarod Trail Invitational I used a larger backpack lid combined with a stuffsack under the bars to hold food, worked surprisingly well again, humm might be on to something here…
The idea evolved into the current design – a stiffened mount to hold a drybag, and a removable water resistant pocket for small stuff. It's the most versatile handle bar mounted system available. Perfect for all sorts of cycling adventures from wilderness bushwacks to loaded touring.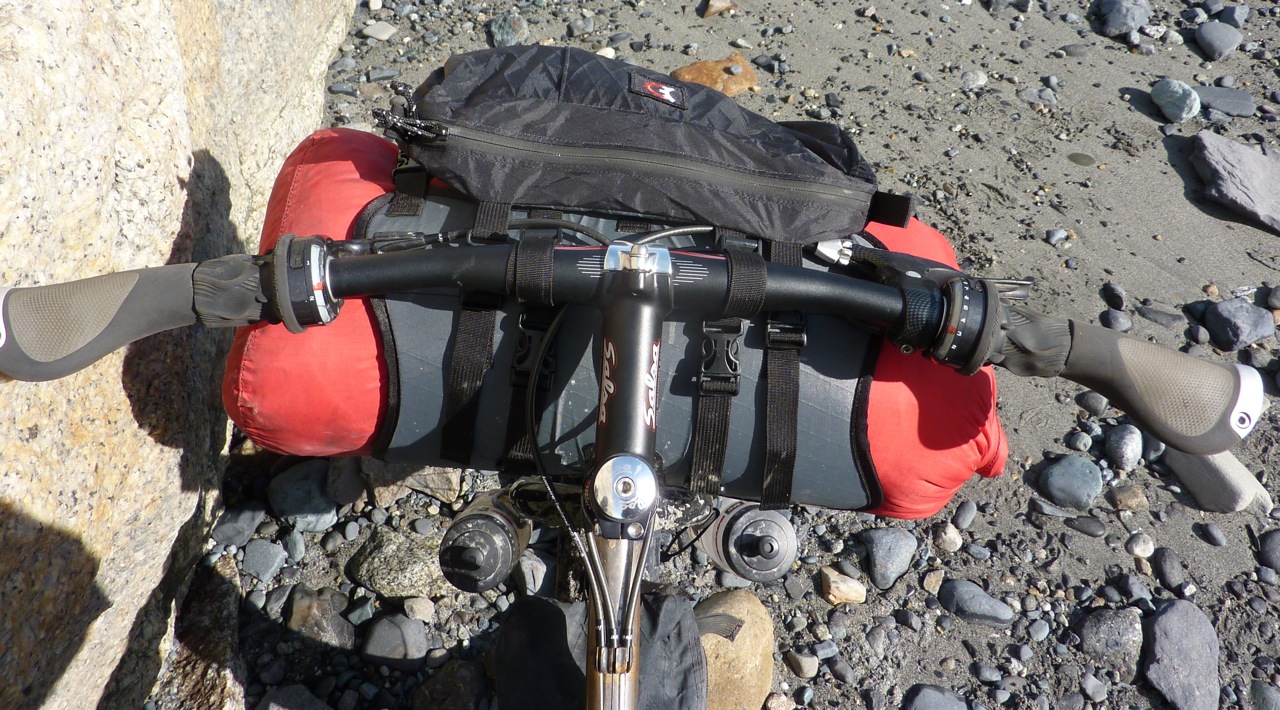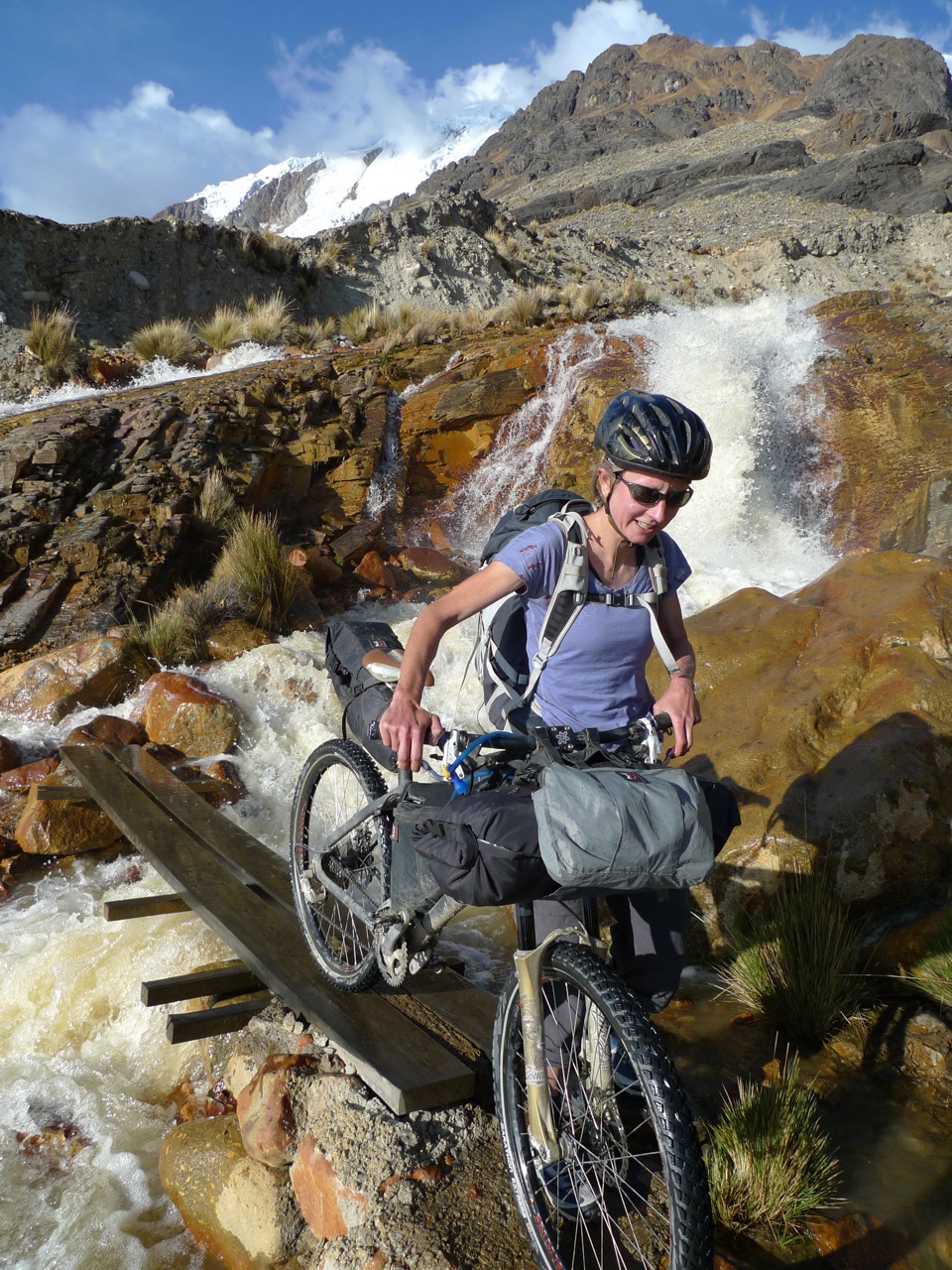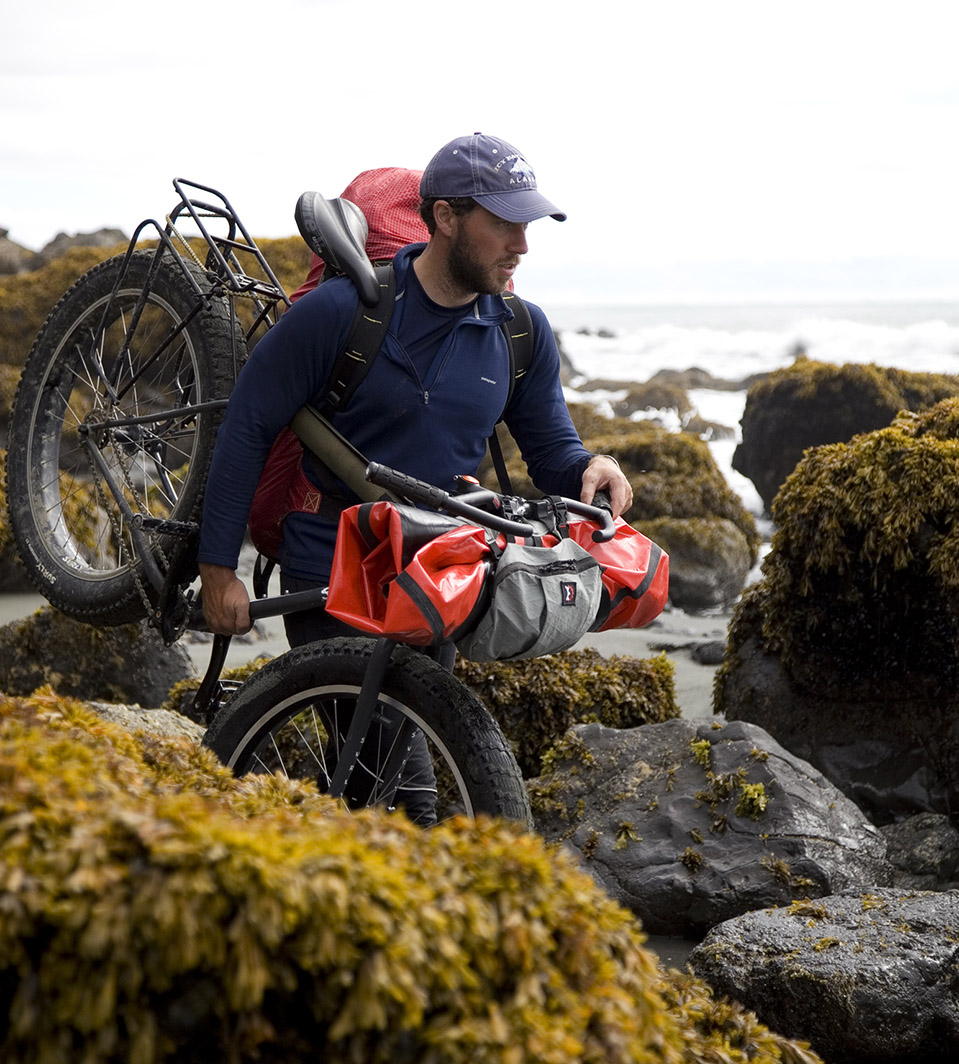 A few notes:
Although you can order just the Harness, it's made to go with one of the pockets. If you use it by itself there are a set of straps that will just sit there unused.
Attachment, we've tried to solve the problem of cable interference, however due to the many different combination of handle bars and shift / brake levers there is no clear cut answer to if you'll have issues or not. Usually you might just need longer cables or tweak the shifter angle slightly. Shimano STI type levers are not recommended.
The lengths of the straps provided are generous so you can fit bulky items up front if needed. Be sure to use the dangle keepers and keep the loose straps away from the front wheel. – They are in stock.. woo hoo!
---