Blog
stories • happenings • adventures
---

March 31, 2014
Posted by Revelate Designs
Spring.. the sun has returned in full force. Trails are firm and snow stability is high. Time to get after it.
Anchorage has amazing backcountry ski terrain right outside of town everything from mellow corn runs to steep test piece chutes. Last spring Billy and I headed out and accessed the Eklutna Glacier using fatbikes for the approach. Sunday afternoon was more of a quick hit squeezed between lunch and dinner. Door to door in 5 hrs.
To ease the slog up powerline valley Billy rode a borrowed Fatback, I was on my Pugslander.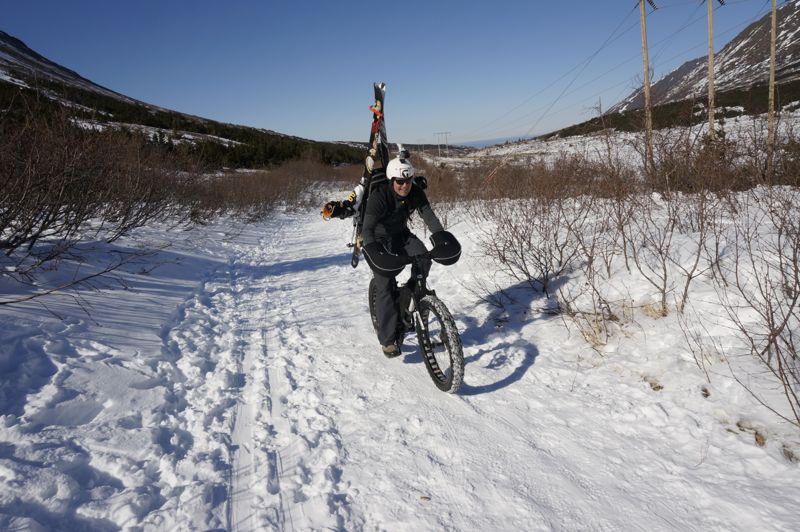 Good riding bac to the Ptarmagin S Couloir..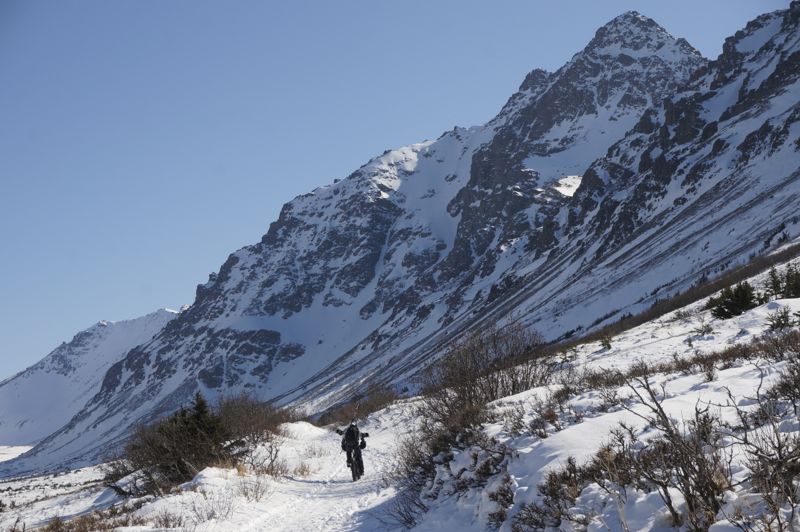 Bikes ditched in the bushes, boards on for the skin to the base.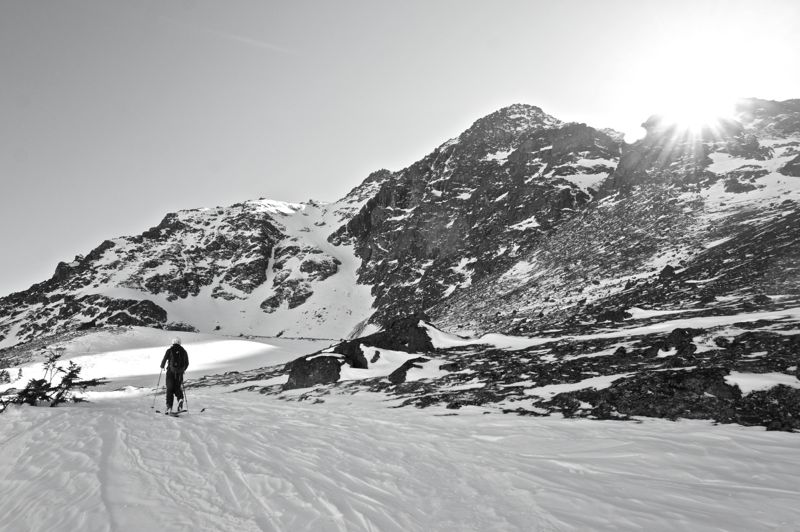 Billy and I have both climbed this thing countless times, it's the closest steep terrain to town, like you round a corner and everything mellow dissapears and you are faced with shear cliffs and steep climbing. I had never snowboarded it however so was stoked. Conditions looked good.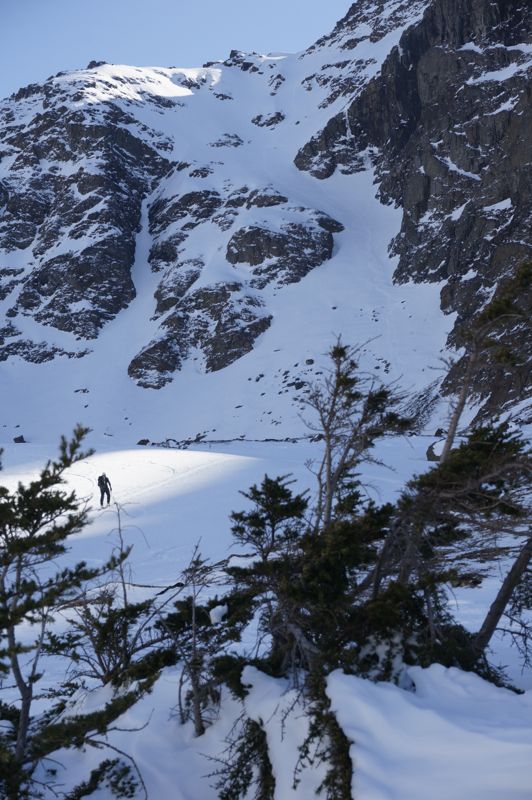 looking down the apron 1/3 of the way up.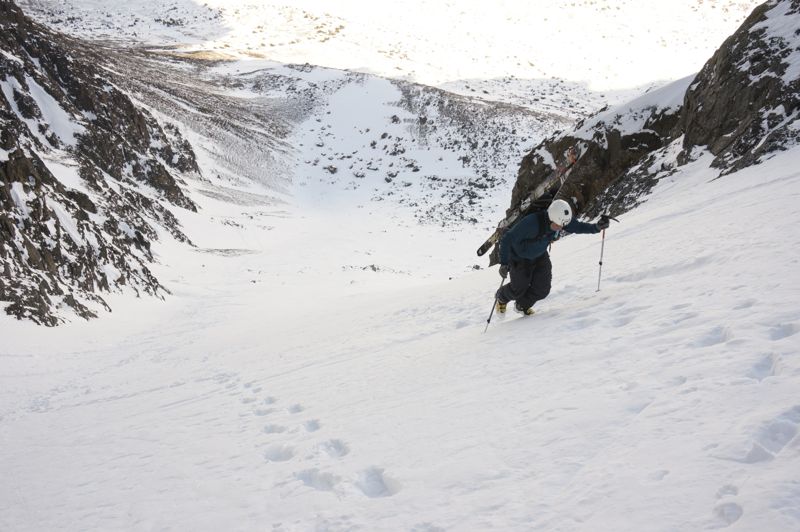 On the Chugash Stairmaster, on the upper slopes past the S part.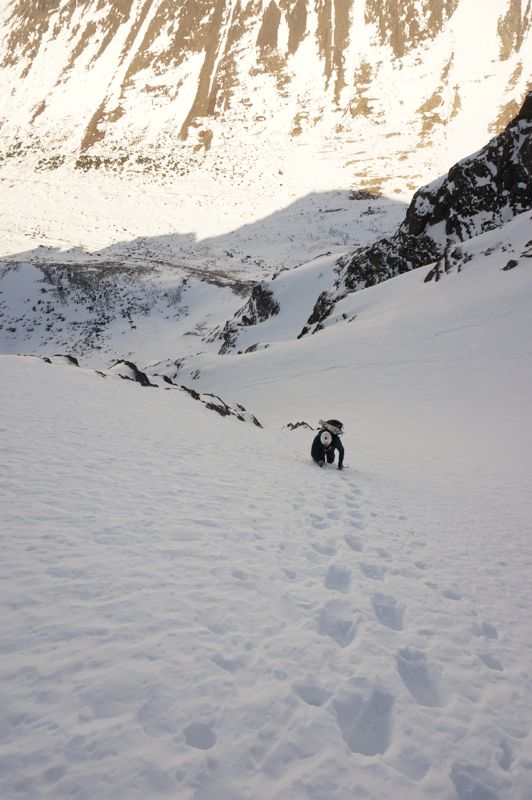 Traversing the top face, looking back at the powerline valley and Anchorage.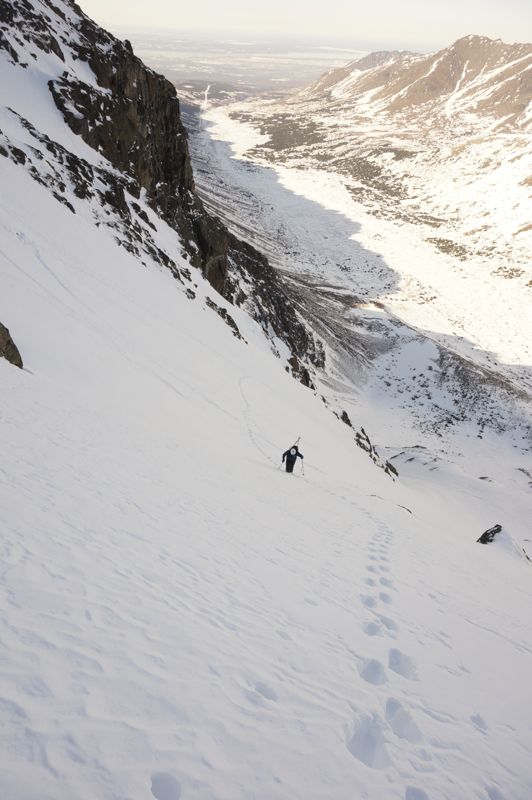 Ptarmagin is one of the colder corners of the front range, the blaring sun in town luered both of us to leave our puff jackets at home. Our time at the notch was breif as we skee-daddled from climb to descent and hightailed it down.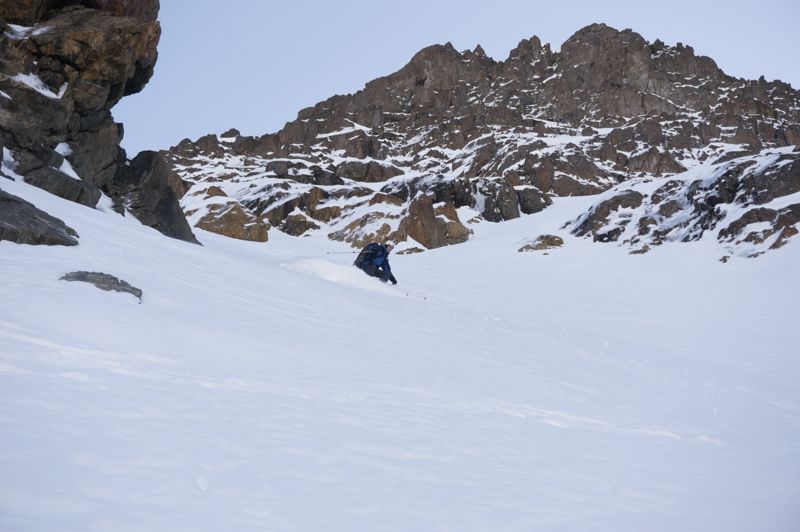 Back at the bikes!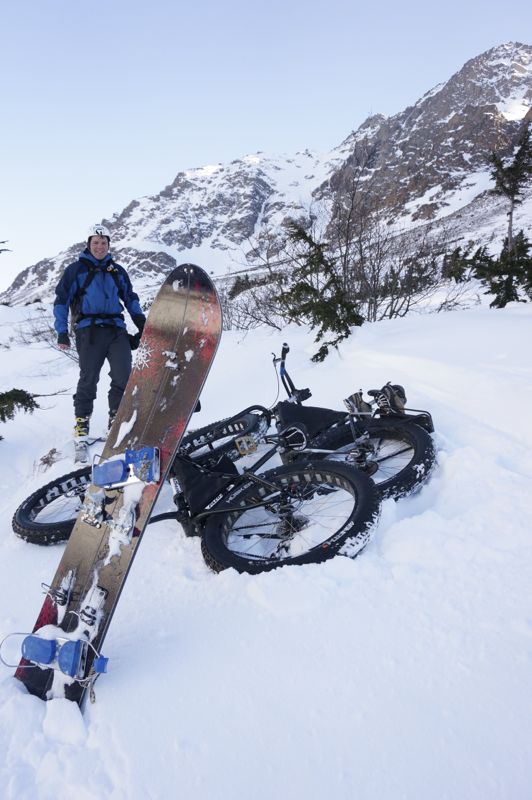 yes I'm a splitboarder who's stopped calling it snowboarding a long time since "skiing" is just easier to explain.. I get picked on enough as it is.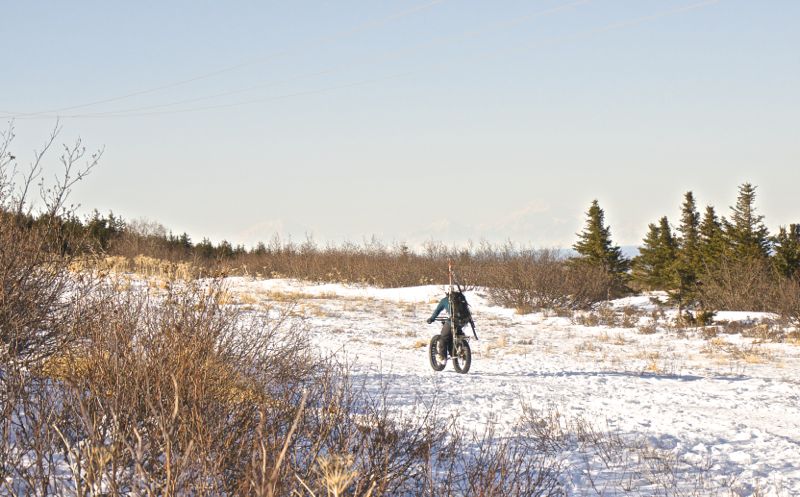 The Alaska range – Foraker, Hunter & Denali just barely visable off in the distance.
More of this to come!
Ptarmigan – Fat Bike Ski Mountainerering from William Finley on Vimeo.
---