Dial your Ride
What's your terrain?
---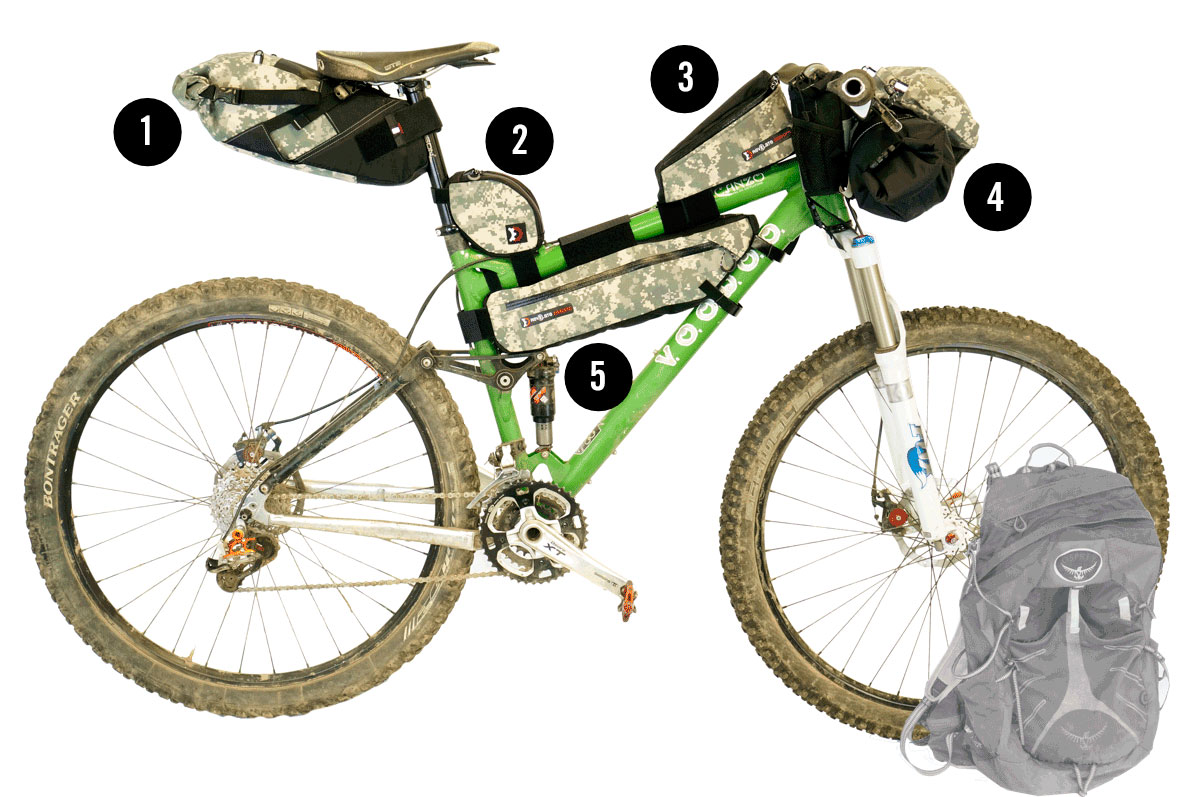 Bike: Full Suspension
Packing approach
As minimal kit as possible. Run the smallest handlebar and seat bags possible for a nimble bike. Store food in frame bag, stash bulky lightweight items in a small pack. Shred.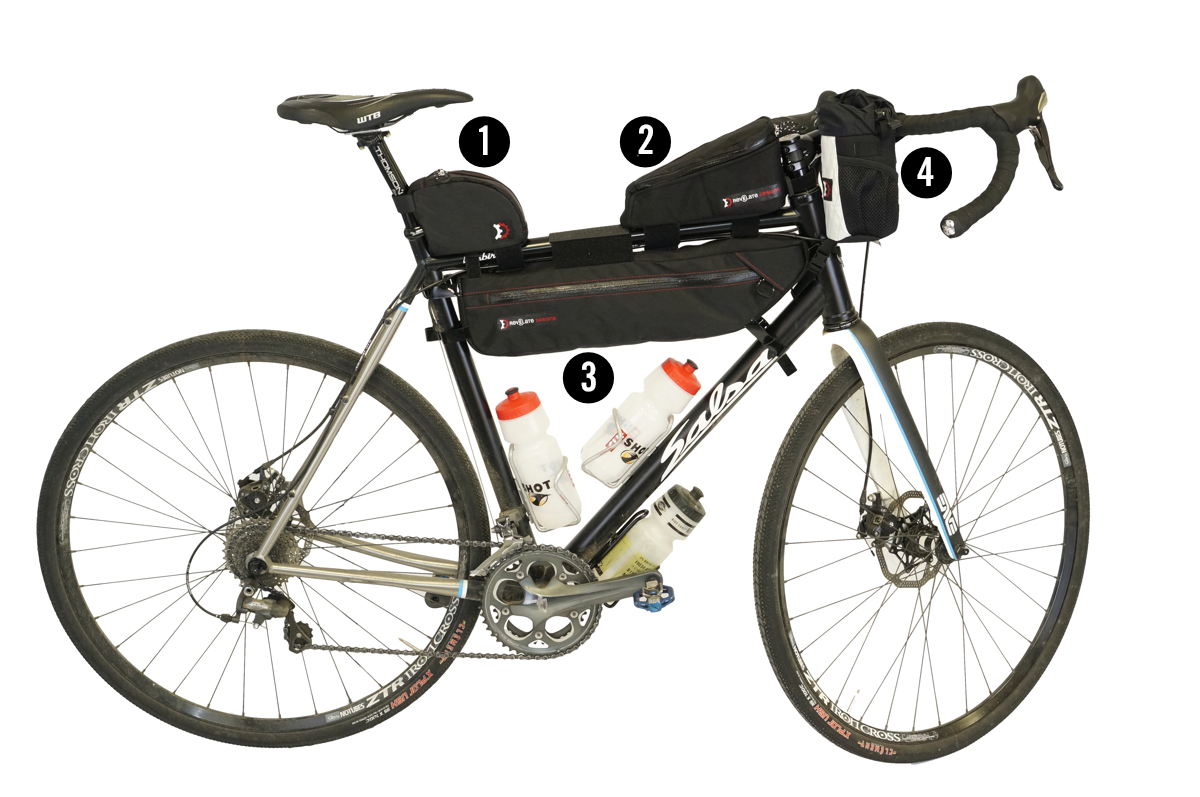 Bike: Road/Gravel Grinder
Packing approach
Lots of easy to access storage for food and water. Hydration bladder, arm / leg warmers in frame bag. Food everywhere else. Nothing on your back.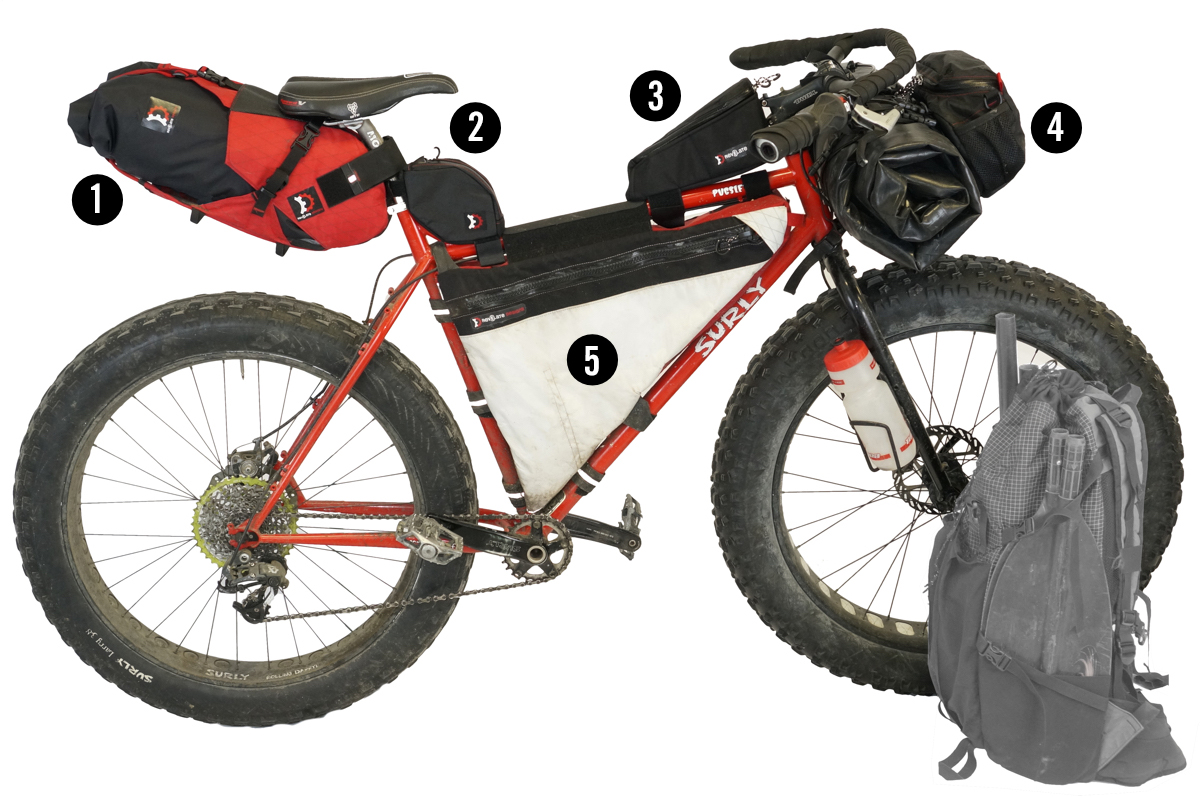 Bike: Fatbike
Packing approach
Seeking out trouble? Keep your bike modular with the ability to strip the load easily. A decent size pack can be fairly empty when riding but loaded up with everything to lighten up the bike when pushing, bushwacking and bikerafting.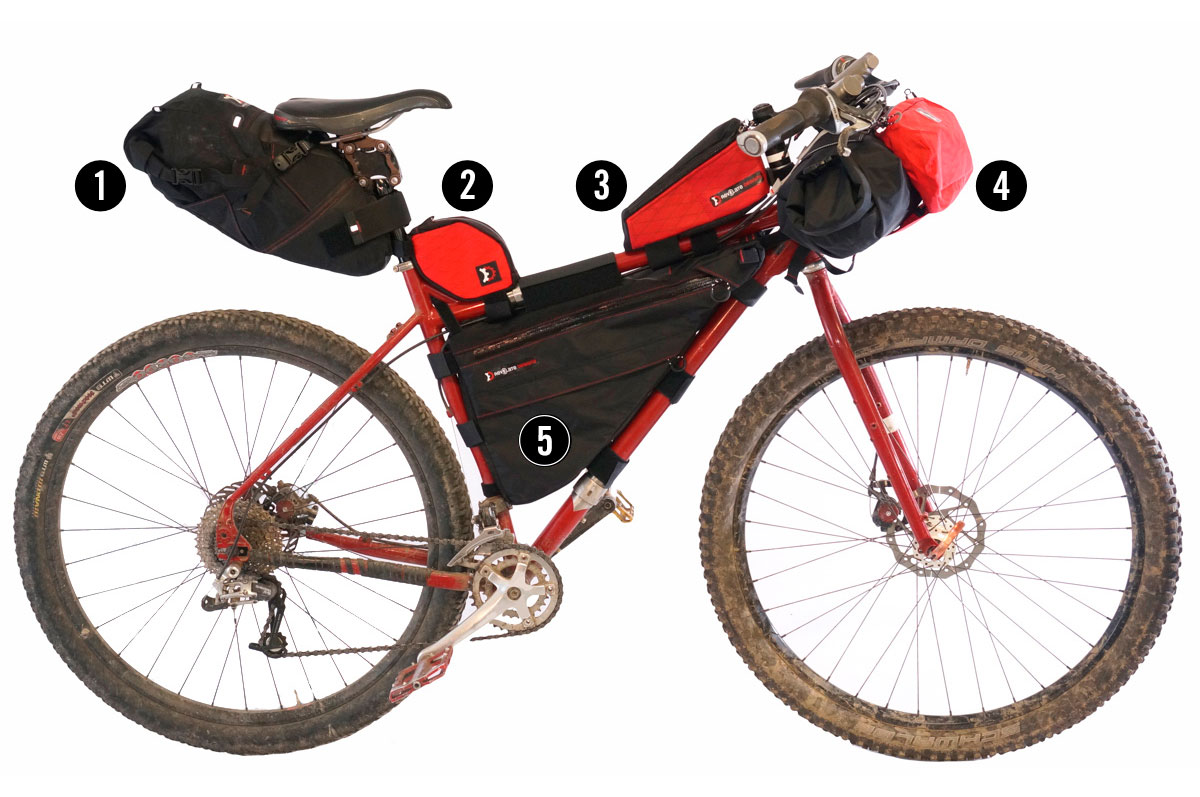 Bike: Hard Tail MTB
Packing approach
A balanced load for long days in the saddle. Sleeping gear in waterproof front bag. Shelter and spare clothing in seat pack. Food, water and spares everywhere else. Ample storage room for additional food & water if needed.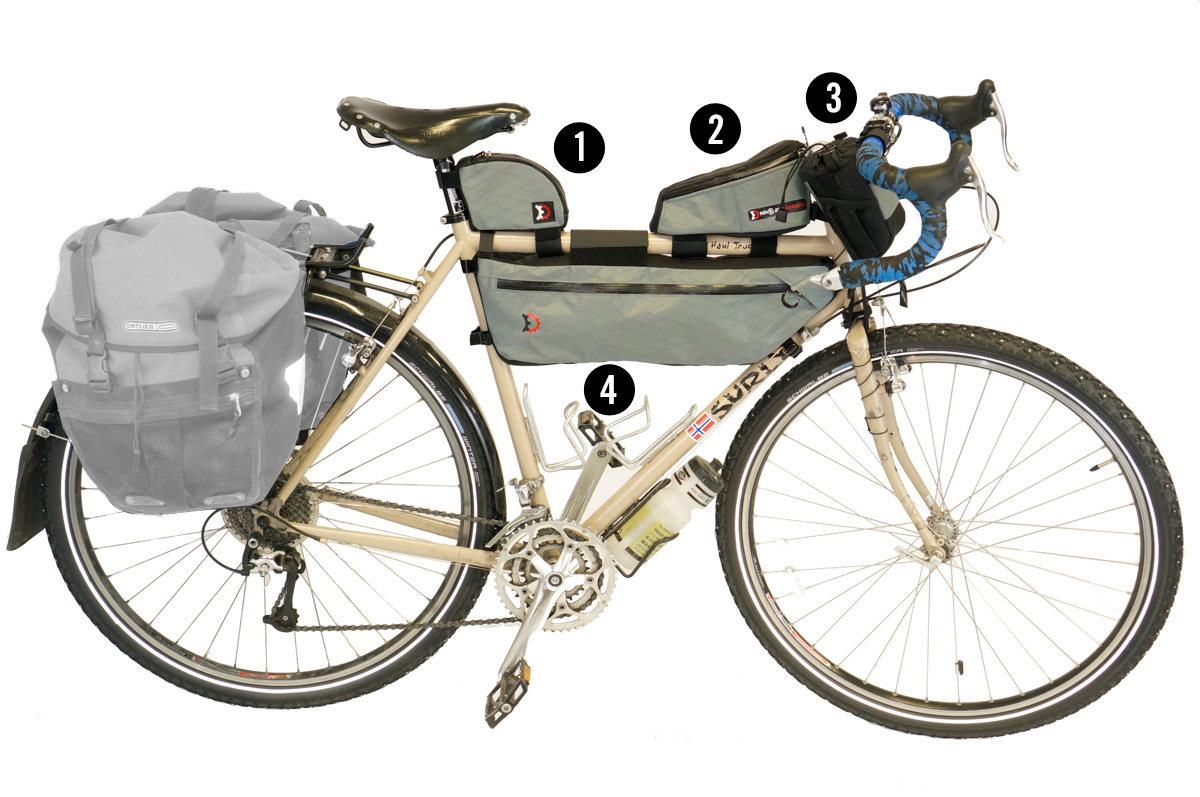 Bike: Touring bike
Packing approach
Supplement a traditional rack & pannier system to eliminate the need for additional front racks. Store food in the frame bag & cockpit bags. Tools in the Jerrycan.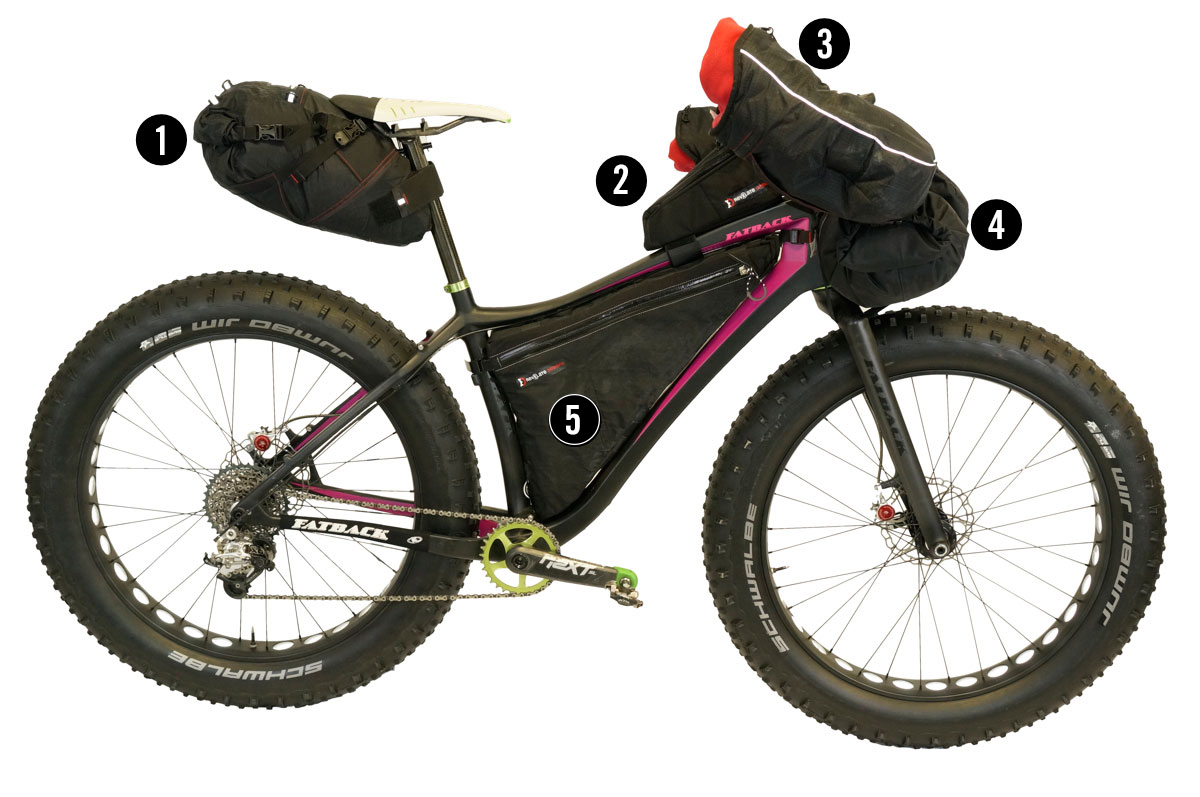 Bike: Snappy Fatbike
Packing approach
Keep it simple and don't overpack. Clothing and puffy layers in seat pack, sleeping system on handlebars. Food and stove carried low and center in the frame bag. Water carried in hydration pack under all your clothing.
---