September 10, 2010
Posted by Revelate Designs
Brett de Woody and Cameron Lawson recently completed a 350 mile fat tire bike – packraft assisted beach expedition ride along the Gulf of Alaska.
Their route was similar to the trip Dylan Kentch and I completed in 2008 but avoided the hazards of Hubbard Gap. The duo enjoyed decent weather and mellow crossings of Yakutat bay, Icy bay and Controller bays, but had their fair share of boondoggles, mud bogging and multisport slog-festing in the Copper River delta.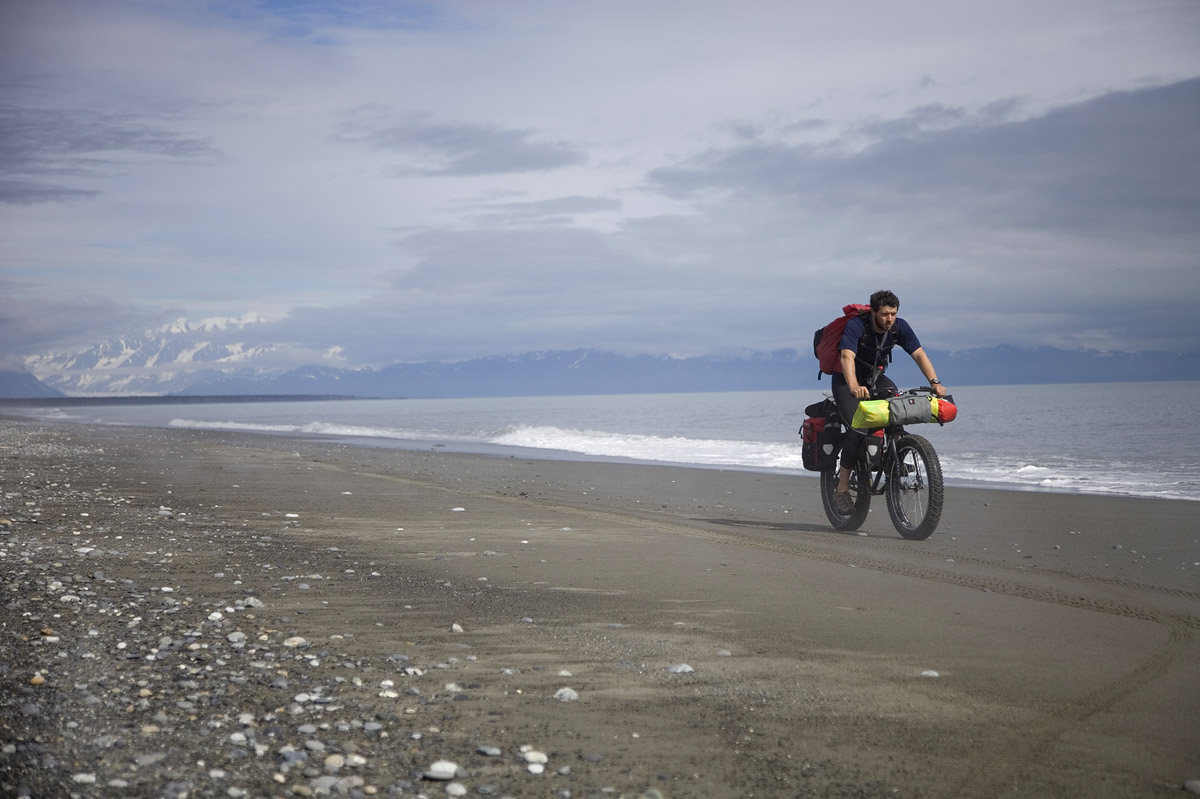 Brett used The Harness and the large front pocket to carry his Alpacka packraft and other small gear. Making for quick and easy transitions from biking to rafting across the many rivers out there.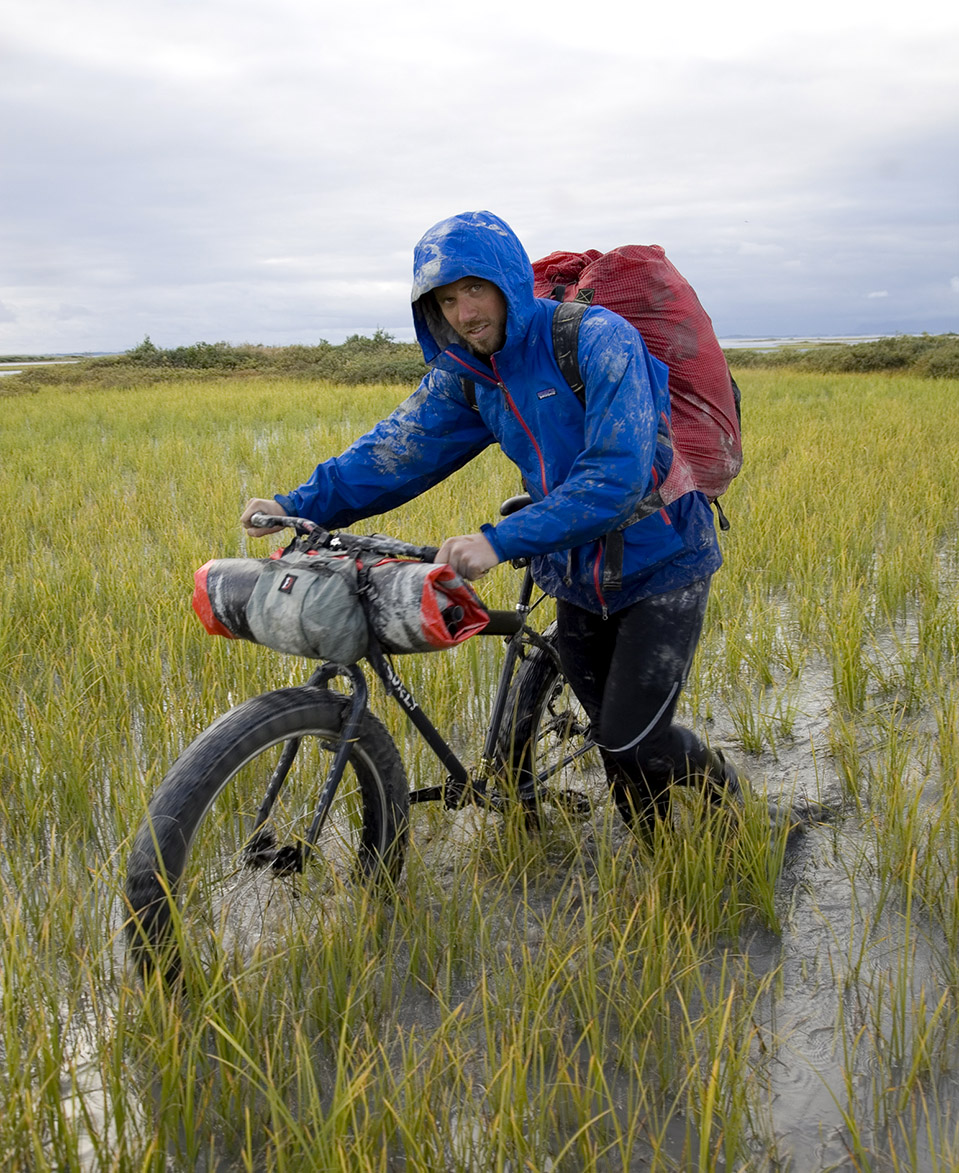 Nice job guys, way to get after it! Photos copyright and courtesy of Cameron Lawson Lost Coast Blogs: Brett and Cam's 2010 The 2008 adventure