September 19, 2011
Posted by Revelate Designs
Production Fat bike Frame bags!
After making many 100's of "custom" bags for snow bikes over the last few years it was about time to make them readily available.
We are going to be offering bags for Salsa Mukluk frames and Pugsley/Moonlander frames in all sizes.
The bags feature the standard adventure fat bike setup:
Tapered front sections, single compartment style with a vertical divider, left side and internal mesh pocket, beefy #10 coated main zipper, #8 side zip, fully padded along the down and seat tubes and of course everything is reinforced & bartacked where it needs to be.
The bags will run with co-branded logos. If this puzzles you, yes they are 100% designed and manufacured by us in the US of A.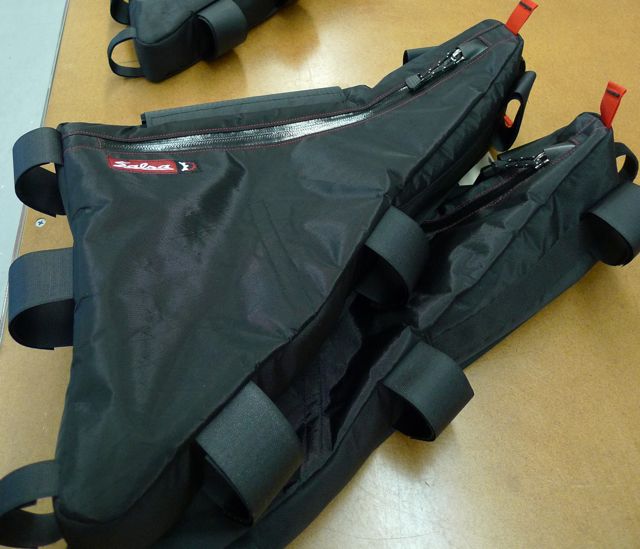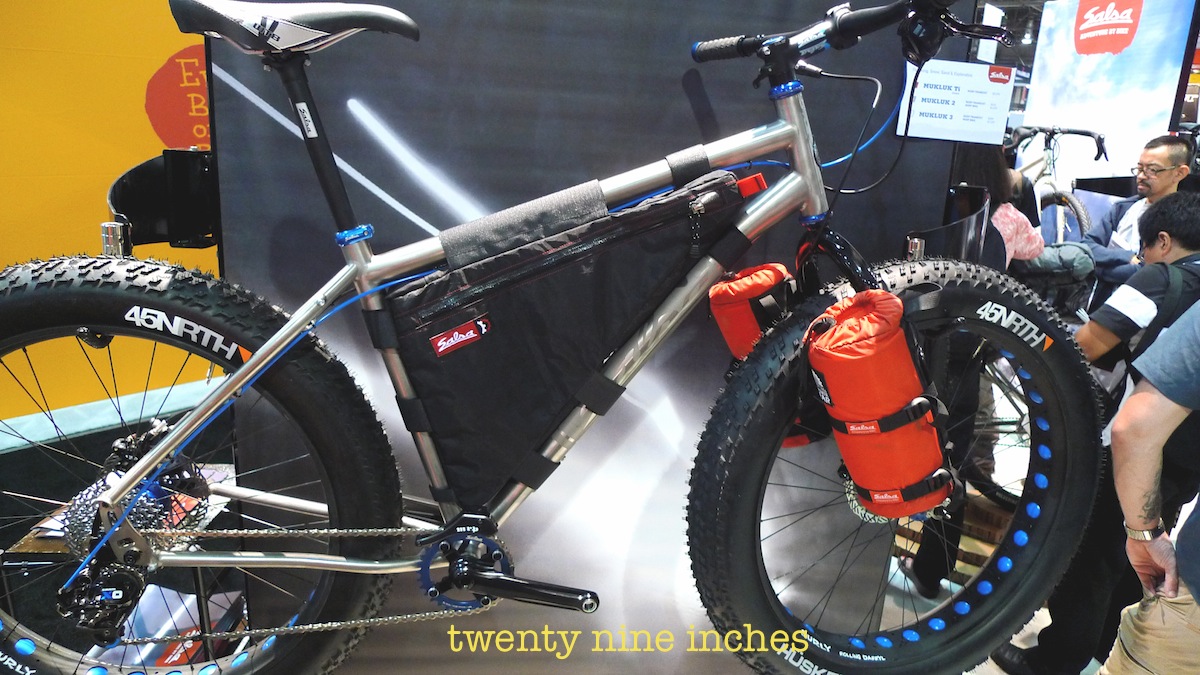 (photo Guitar Ted)
Mukluk bags will be available in October through Salsa dealers, the Surly bags will be after that. We are also working with Speedway Cycles to have bags available for Fatbacks by winter's onset.
There you have it. Fat frame bag madness.