February 4, 2012
Posted by Revelate Designs
Say hello to our new, rear mount top tube bag – Jerrycan-!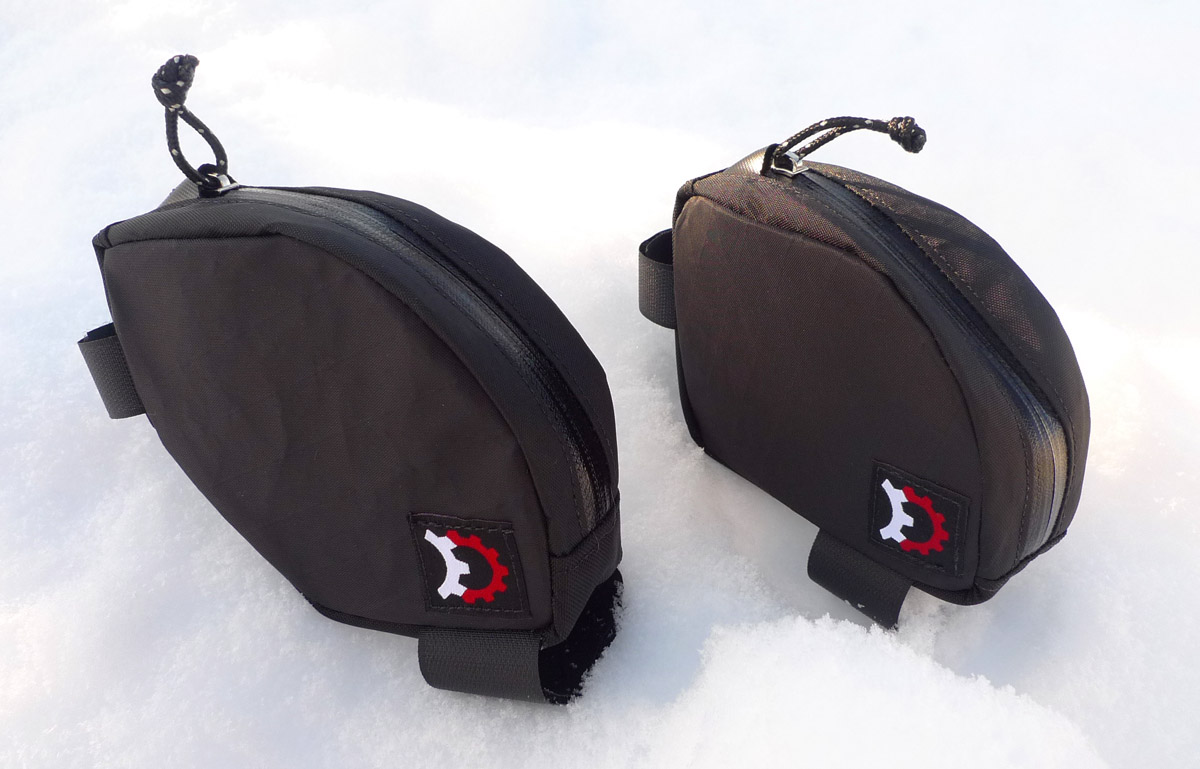 Like it's namesake, Jerrycan's give you a bit of additional space when all your other tanks are full.
These guys are small, only 2″ wide and streamlined, a few tools, a tube, or some calories.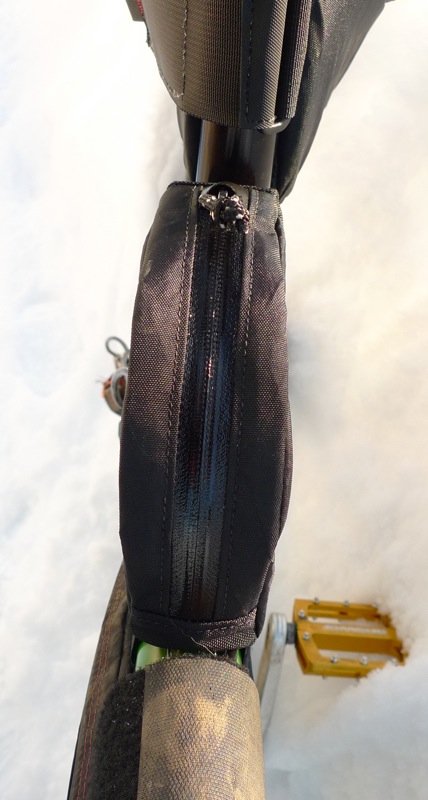 You probably noticed from the first photo that there are 2 of them. A regular version and a bent version, made to fit bikes with slanted gussets at the seat tube.
We only have a batch of the regular version finished, bent ones will be ready mid-February
The full info on these is on the product page here
Here are some photos of us, mostly Dusty actually, making them. That's my hand in the bottom shot… you'll have to take my word for it.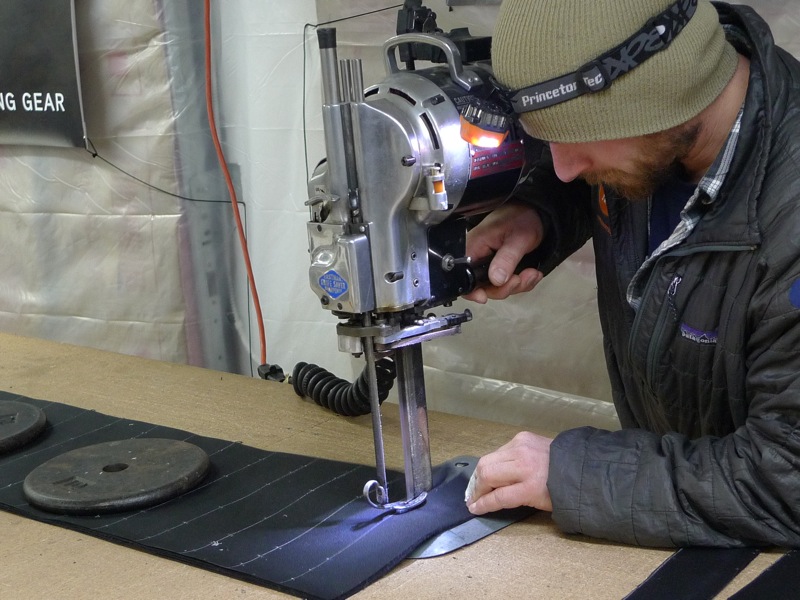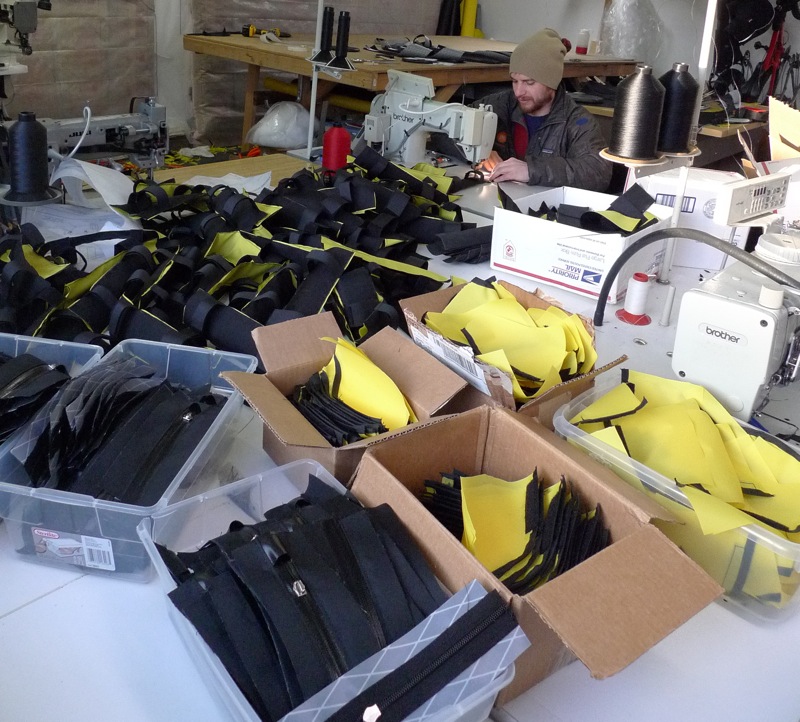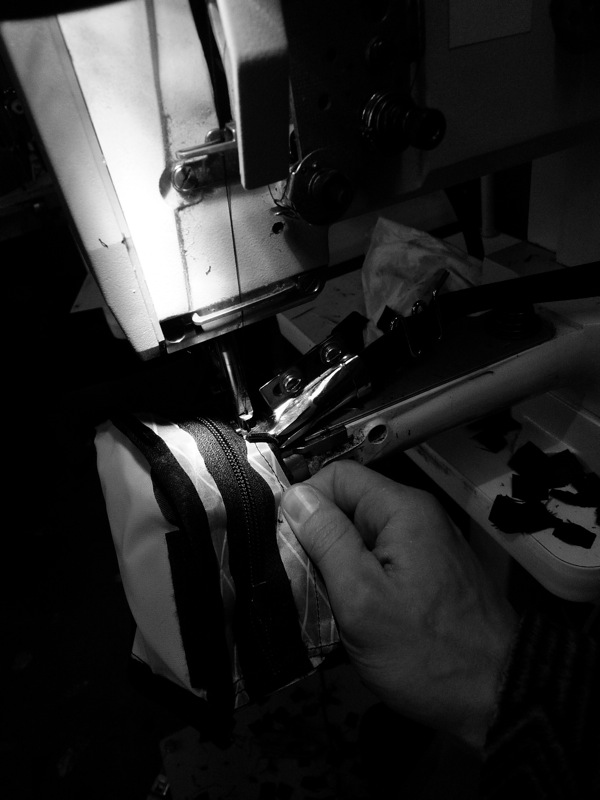 Pretty good resemblence don't you think?