Blog
stories • happenings • adventures
---

February 24, 2016
Posted by Eric Parsons
Story and Photographs by Revelate Ambassador Dan Bailey.
.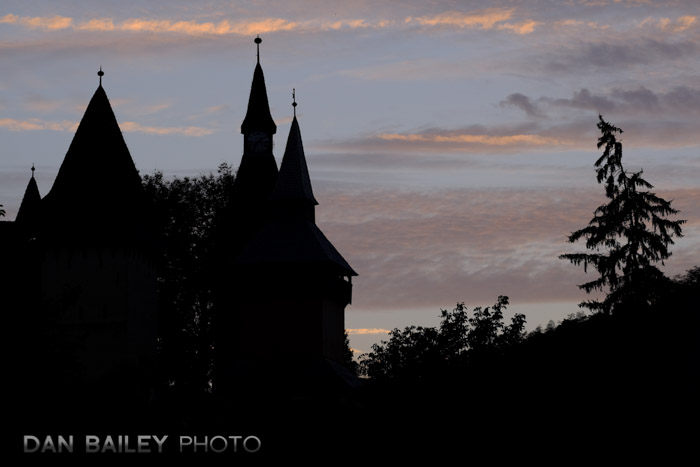 Vampires and castles. That's all I really knew about Romania before deciding to go bike touring over there for a month. Oh yea, and that the country was ruled by a brutal communist dictator for over 20 years, who was executed by firing squad on Christmas Day in 1989 for his crimes against the state. I remember watching the huge public outpouring in the streets of Bucharest on TV at my grandmother's house.
Other than that, the place was pretty much off my radar for most of my life, until a young German friend of ours told us that her family still has a house in Transylvania. "You should come visit. We go there very summer!" That's all the prodding I needed. One year later, my wife Amy and I packed up the bikes and flew over for a five ­week tour through Transylvania, the land where Vlad the Impaler, and the mythical Dracula legend were born.
A country that's been invaded by nearly everyone in the region for two thousand years, (the Romans first conquered the Dacian Empire in 106 AD), Transylvania is known for expanses of wilderness, and a lifestyle that still clings to medieval ways. Cycling around this area is like stepping back in time. On any given day, you'll bike through sleepy villages, past shepherds tending their flocks on gentle hillsides, farmers working their hay fields, horse ­drawn carts plodding along dusty gravel paths, and you'll pedal through the shadows of centuries old castles and Saxon fortified churches.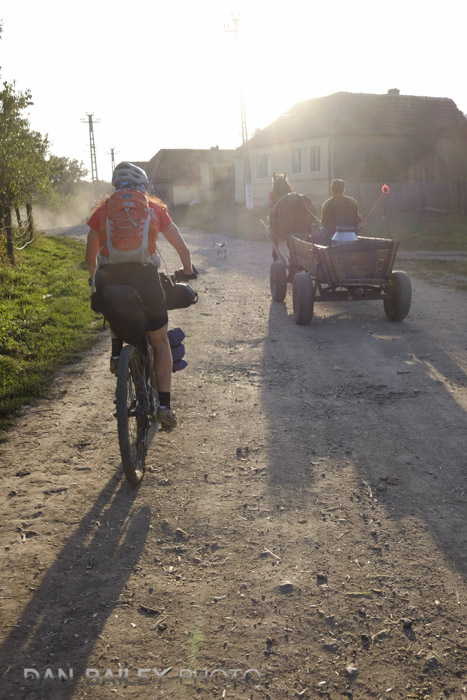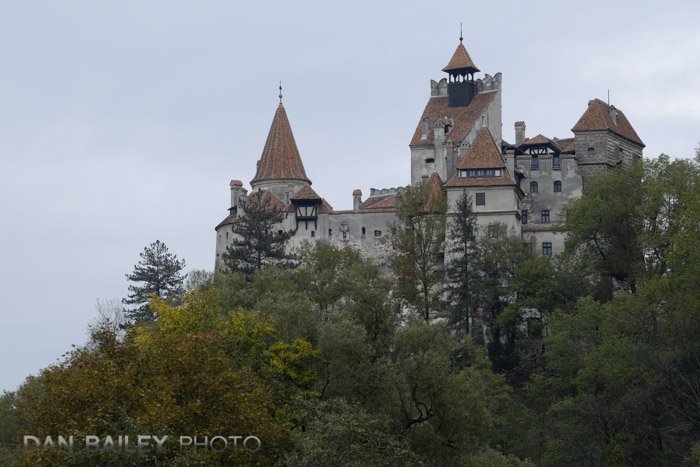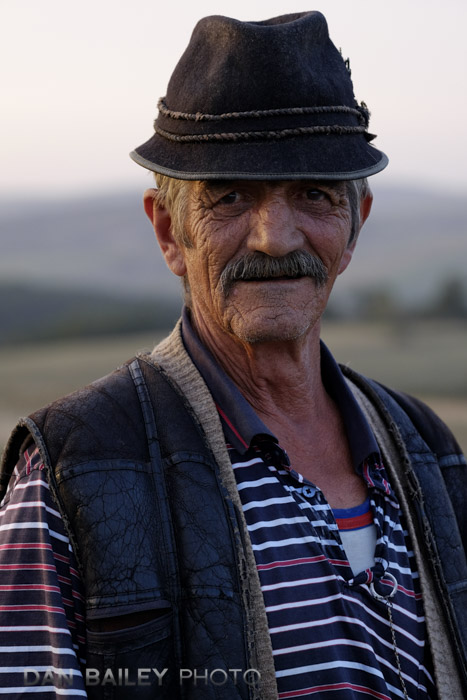 In other words, it's an awesome place to go bikepacking, as long as you're up for a little bit (or a lot!) of adventure. Starting and ending in the medieval city of Brașov, we covered over 850 miles and 45,000 feet of climbing during our five ­week trip. We mainly rode from village to village on roads that varied from smooth pavement to muddy double track through hilly forests to dreamy singletrack across grassy pastures. Some routes were easy to follow, others required careful navigation, and sometimes just plain guesswork with fingers crossed.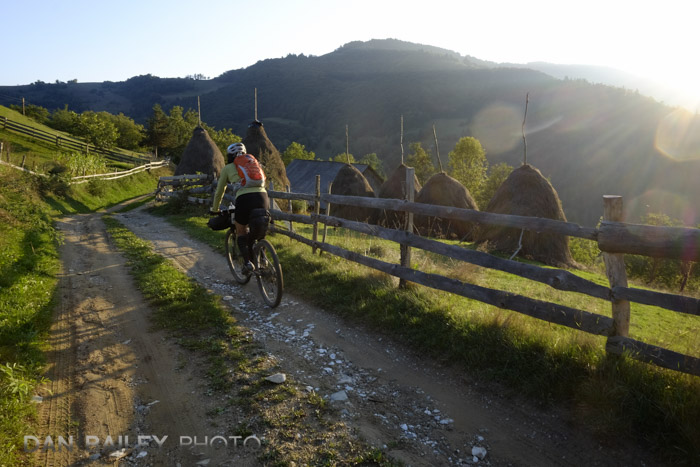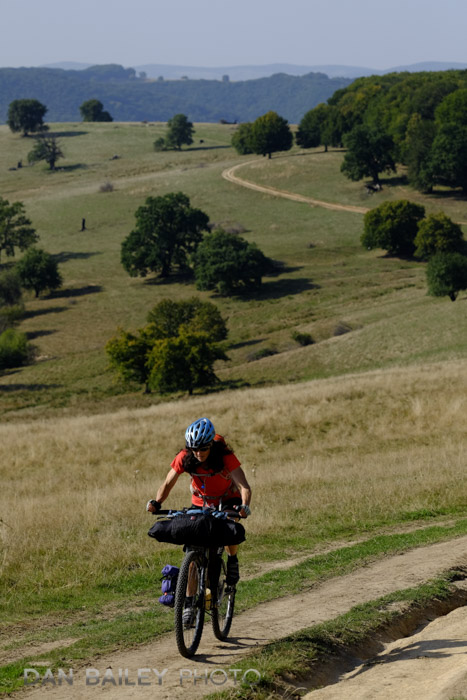 With mountain bikes rigged up with bags, we weren't limited by any terrain­ we could go anywhere. Everything performed flawlessly during the entire trip, and we had no mechanicals or issues with any of our equipment. Me with my Salsa Fargo and Amy with her Niner MCR steel hard tail, we trained and dialed in of our gear for the trip during the summer on some of Alaska's remote gravel roads, like the Denali Highway and the Nome­ Teller road, which dead ends at the shores of the Bering Sea.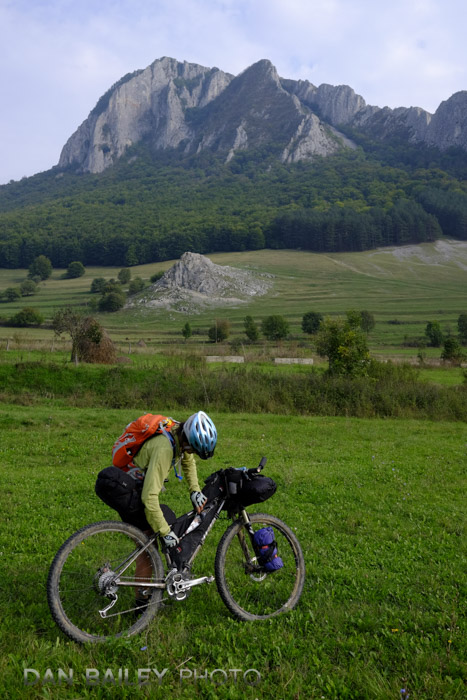 I've toured numerous times with a variety of different setups over the years, but this was, by far, the most streamlined and efficient rig I've ever run. My setup was as follows: Megamid in my Sweet Roll, clothes in the Viscacha seat bag, food, beer can stove, MSR titanium cook pot and fuel in the frame bag, water bottles in the feed bags, cookies in the Gas Tank and tools in the Jerrycan.
On the rear rack, I had a prototype pair of Nano Panniers, where I kept both of our running shoes, a spare water bottle and a rain jacket. Essentially, light bulky stuff that isn't going to stress the rack if I'm bouncing on rough trails. Salsa Anything cages on the fork held my sleeping bag and sleeping pad, and a third rack under the down tube offered space for extra fuel or water. I carried camera gear, chargers and Goal Zero solar panel on my back in my F­Stop photo pack.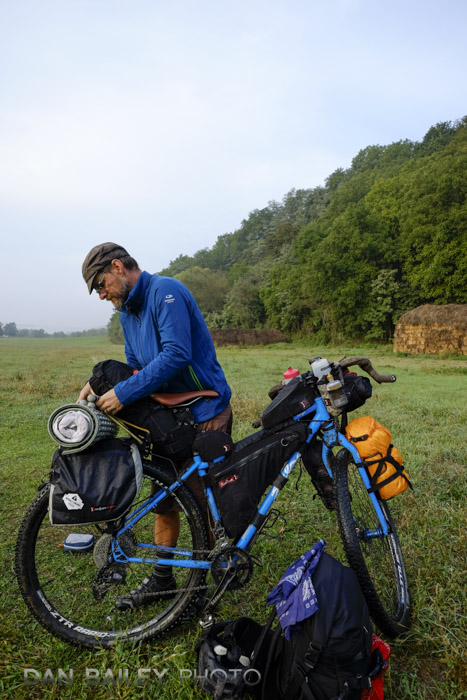 Fueled by hoards of cheap eastern European cookies and snack cakes, fresh plums and walnuts we picked from tress right at the side of the road, crusty bread, couscous, heaping bowls of polenta, mountain cheese that's stored in casings made of tree bark, and some of the best fresh tomatoes known to man, we lazily picked our route each day and took each day in stride as we explored.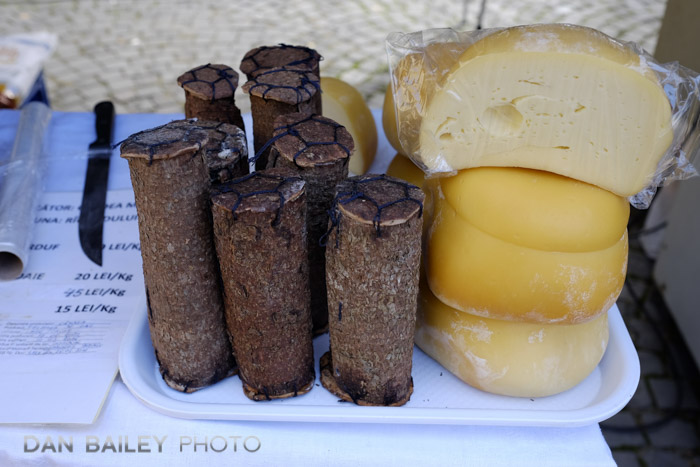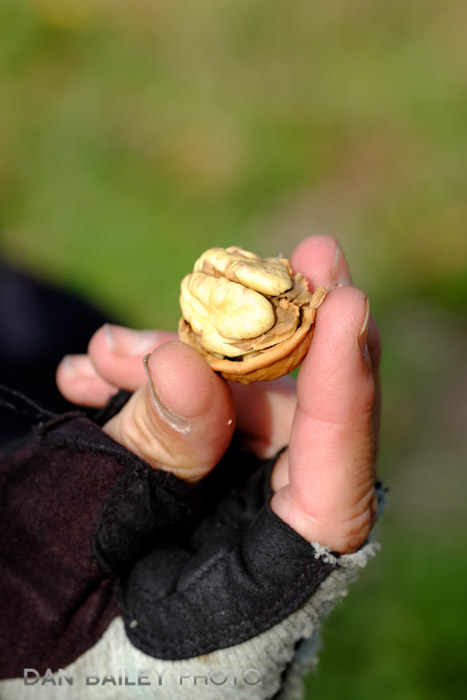 We camped under the stars on open hillsides, in farmers' fields and shepherd pastures, or slept in cheap pensiunes and hostels, some of which had never seen an American visitor before. We drank lots of wine and cheap brandy, which we fondly referred to as "Eastern European cough syrup." Culminating with our crossing of the mighty Transfăgărășan pass, which rises with a dizzying maze of switchbacks over the forbidding Carpathian Mountains, we finished out our month by riding past the legendary Castle Bran and the last few miles back to Brașov just as the first signs of autumn descended on Transylvania.
We left Romania, profoundly touched by the fascinating culture and history, the impressive landscapes and feeling enriched by all of the wonderful, friendly, generous and happy people we met during our bike trip, which, as all bike trips are, ended up being far too short.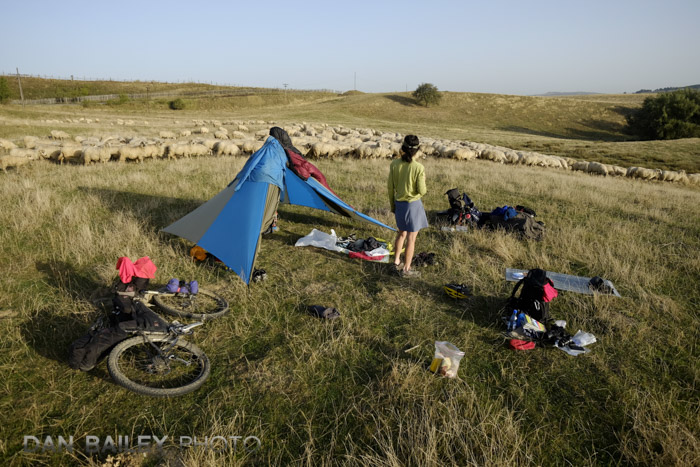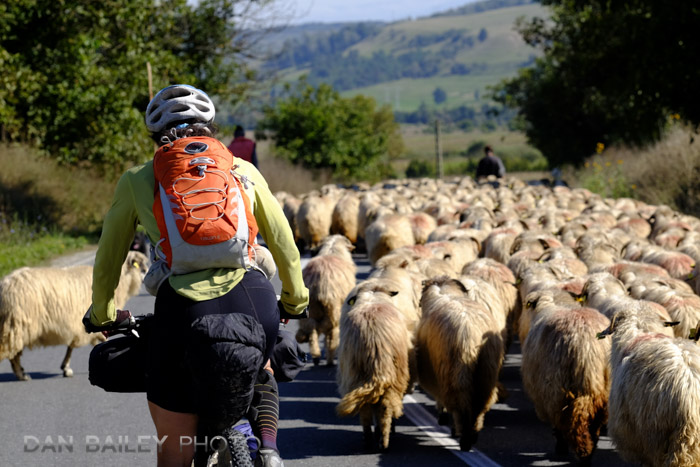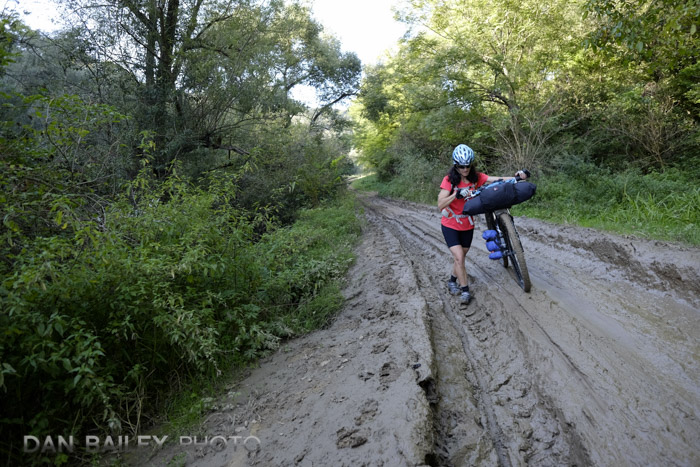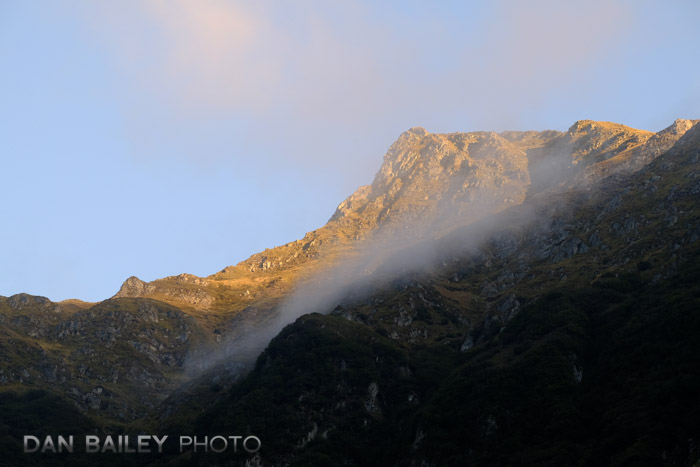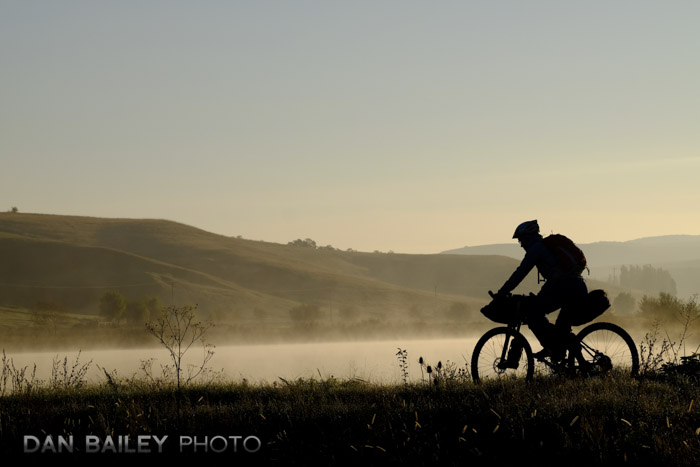 See more of Dan's work at Danbaileyphoto.com
---