About
history • process
---
We've been at it since the beginning!
Revelate Designs was founded in Anchorage Alaska in 2007, we're dedicated to bikepacking gear and have been doing it longer than any other manufacturer.
Eric Parsons founded Revelate Designs (originally Epic Designs) out of a passion for adventuring on two wheels. After a decade of adventuring with different setups, it was clear that some out of the box thinking using lighweight systems could be applied to the world of bike travel whether it be mountain, road, or with fat tires.
Armed with an industrial sewing machine in a basement and cutting fabric on the floor, Eric began sewing frame bags for fat-tire snow bike races, chiefly the Iditarod Trail Invitational. Demand grew quickly and after a few months the engineering job was left behind and he dove in head first designing and sewing bags for others who shared his adventure biking drive and needed functional, lightweight gear.
Revelate is still based in Anchorage Alaska, where the expansive wilderness offers endless adventuring and pushes a high design standard which we build our gear to excel in.
As a pioneer and forerunner, Revelate has innovated many of the systems and bag concepts found in the market today, namely handlebar harness systems with modular drybags and front pouches, stem-mounted feedbags, and modular drybag saddle bags. We pioneered the use of airpurge valves in our saddle bags and were the first to manufacture high quality production scale frame bags. In 2013 we were also the first to offer fully waterproof handlebar and seat bag systems. 
Thanks for visiting!
Manufacturing Statement:
We strive to produce the best possible products that we can. period. Our main production facility is located in Springfield Oregon where all of our sewn products are made. We use as much domestic materials possible. Our partner shop there employees roughly 18 people and has decades of manufacturing expertise. Due to FTC regulations, unless every single component of a bag is built in the USA, we cannot label our bags as "Made in USA". For example, VX 21 fabric found in almost all our bags is laminated into fabric by a mill in Connecticut, however the raw nylon is sourced from Asia. Same goes for everything from thread to binding tape. Even though the bags are "Made in USA" we have to label them as "Made in USA with domestic and imported components"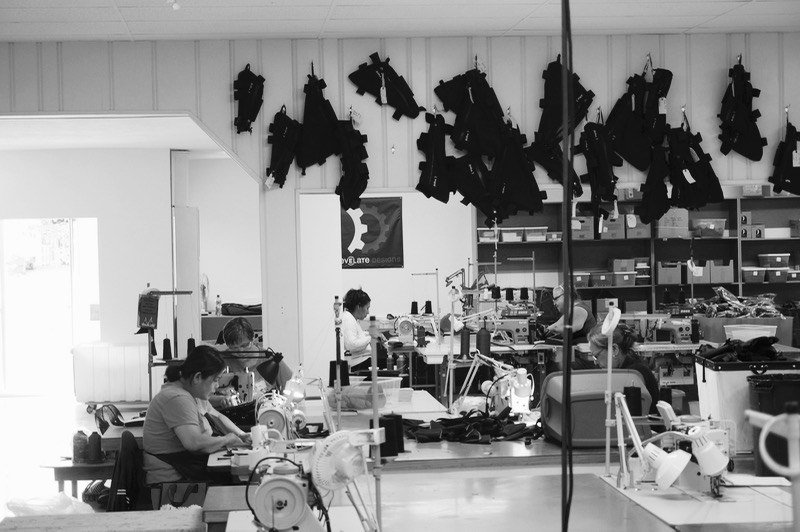 Starting in 2016 our waterproof products made using Radio Frequency welding processes are being made by a trusted manufacturer in China. Wait… China? Why China you may ask? Well, it's not for the reasons that first come to mind. Our roots are in building things ourselves and keeping production in the USA, so this was not a decision taken lightly. The simple answer is this: Asia is where the state of the art technology exists for building bags with these processes. Trust us – We took a 5 year quest to find a domestic partner that would work with us and do what we envisioned. We came up empty handed and frustrated. The only domestic manufacturers available for contract / OEM work using RF welding serve the medical, military, and industrial markets and have not stepped up to the tooling and 3D molding techniques that you see in the modern outdoor industry. Unlike sewn goods, fabric welded construction is a different beast entirely with extensive elements of  tooling, the integration of coated fabrics and knowledge base to make it all come together. This is not an undertaking we could have done in-house with the resources we have. We got by for a few years by sewing and heat taping seams to create waterproof gear, however this was not feasible long term as it had severe geometry limitations and additional steps as compared to RF welding. With this explanation aside, we are very excited to be able to bring new lines of waterproof bags to the bikepacking world and step things up a notch in what's possible. We hope you agree.
Revelate, Jerrycan and Revelate Designs are Registered Trademarks of Revelate Designs LLC.
---