Blog
stories • happenings • adventures
---

December 19, 2012
Posted by Revelate Designs
First – The front strap was changed from dual straps to a single 2″ wide strap. The grip material and velcro was added and tweaked making this single wrap more secure (and lighter and cleaner) than the 2 strap configuration. A big benefit it Thusbuster ST seapost owner can now use this bag without modification. Hooray!
Secondly – Micro D rings were added on the top of the bag with reflective trim, this cuts down on friction when using spockets or other bungee's for lashing stuff to the top.
Lastly – The male ends of the saddle attachments were upgraded to cam locking versions. With those locked down nothing is going anywhere..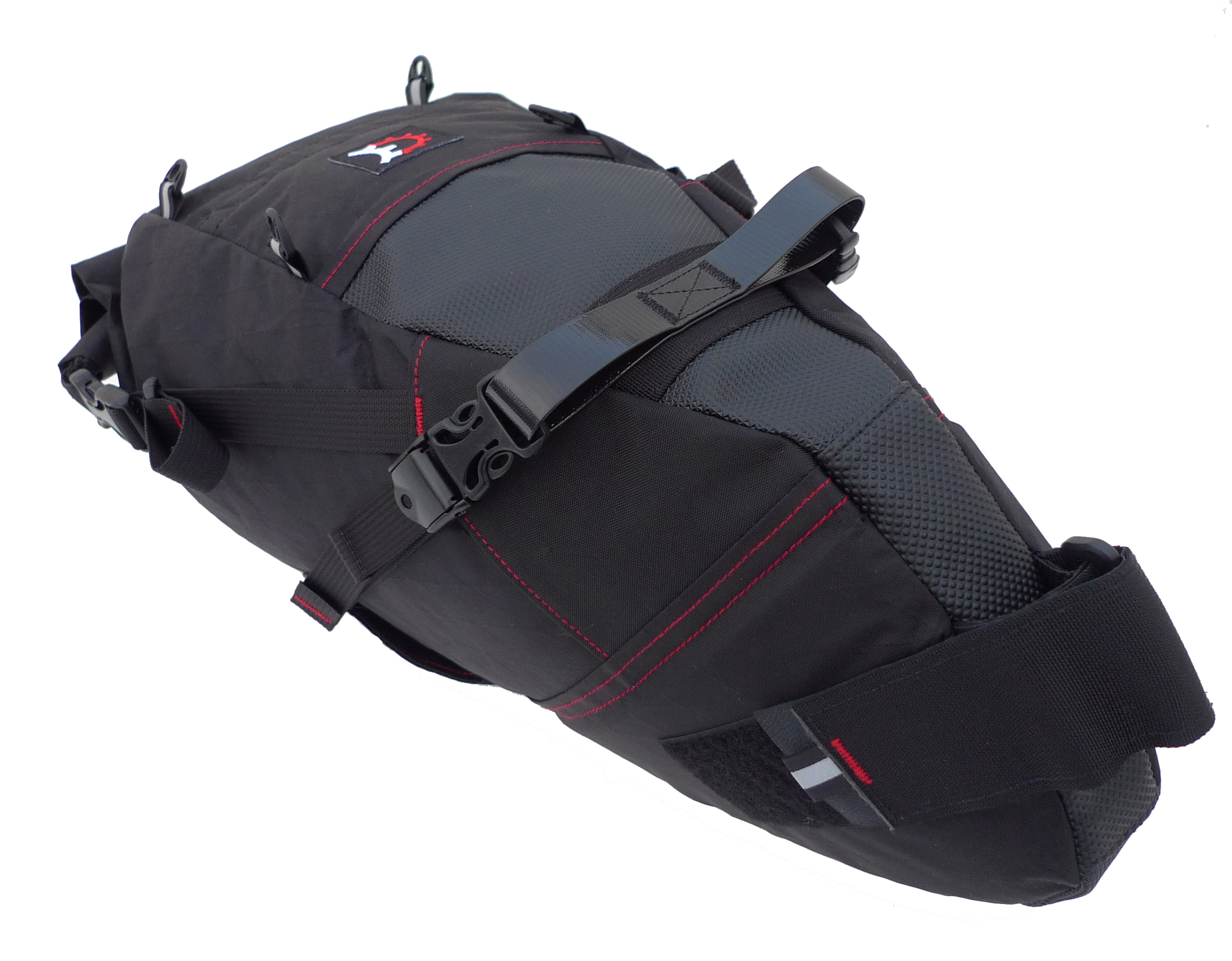 We've got more tricks up our sleeves but that will have to wait till after the new year.
Cheers!
---