Blog
stories • happenings • adventures
---

October 29, 2015
Posted by Eric Parsons
We released the modular Terrapin system a few years ago. It was the first bikepacking bag system on market to combine a removable waterproof drybag with a holster like mount. We're happy to release this updated version that improves upon the original in a big way.
First off – It generally looks the same, the main differences are in the stiffening components and the main closure.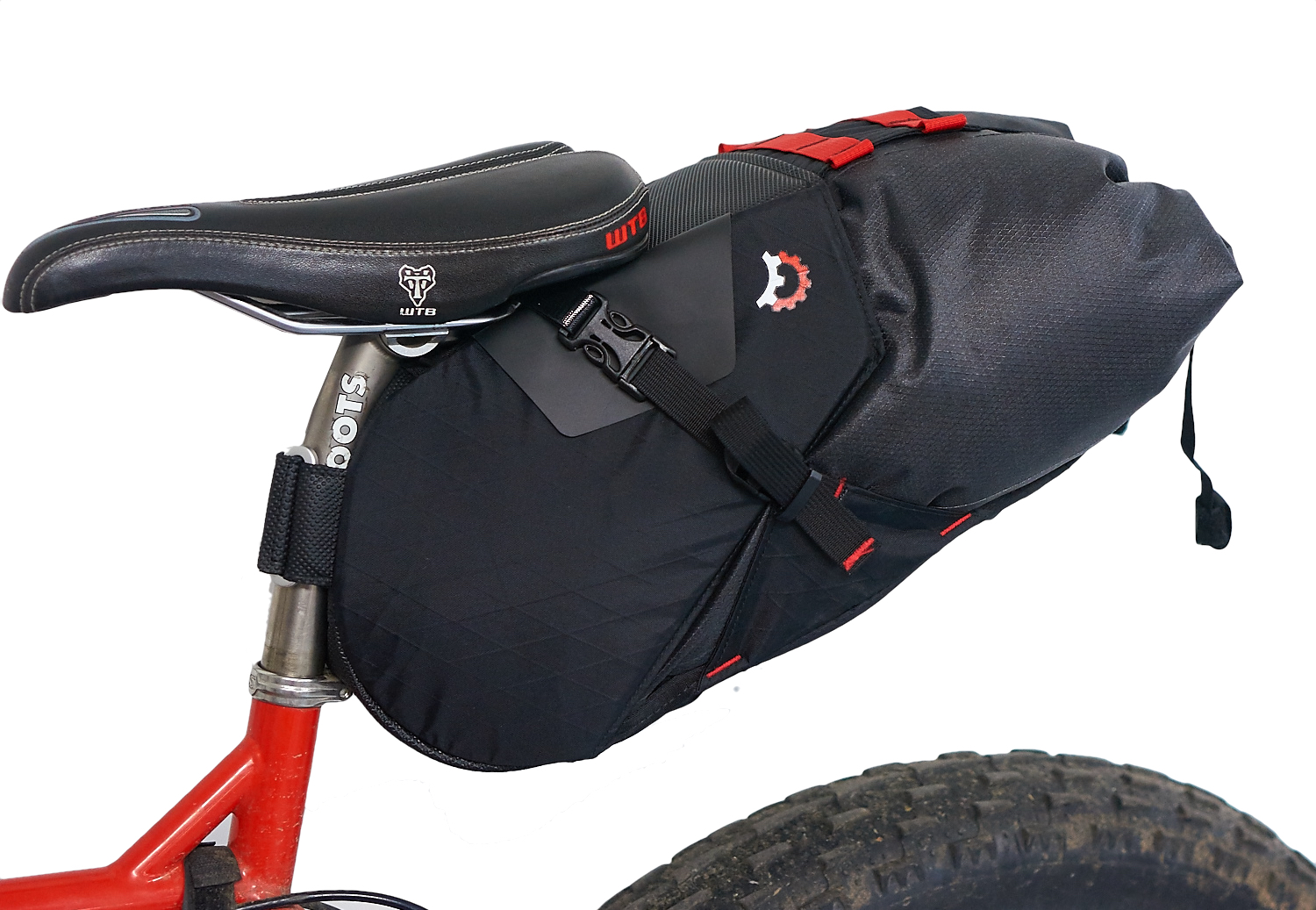 First off, we steepened up the seat post angle to prevent buckling of the lower section and to keep the rear of the bag more level. The side panel stiffening was switched from plastic to a thin resilient foam to solve some some creasing and wear issues we've seen with plastic side panels. The stiffened side panels still feature a pair of thin fiberglass stays along the edges so the mount does not warp under compression forces. Lastly a pair of abrasion guards was added under the main mounting buckles. The front seatpost attachment now has an alloy loop for ultimate strength when tightening down.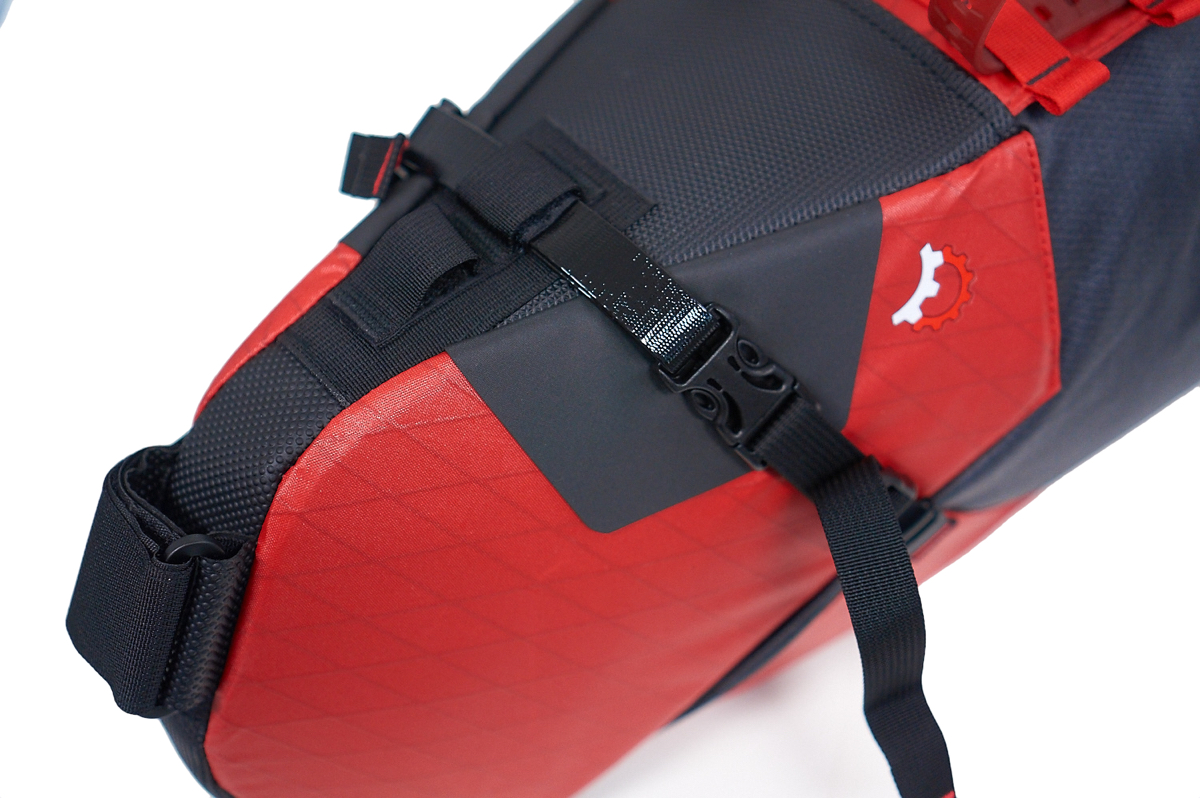 The next big improvements come at the rear.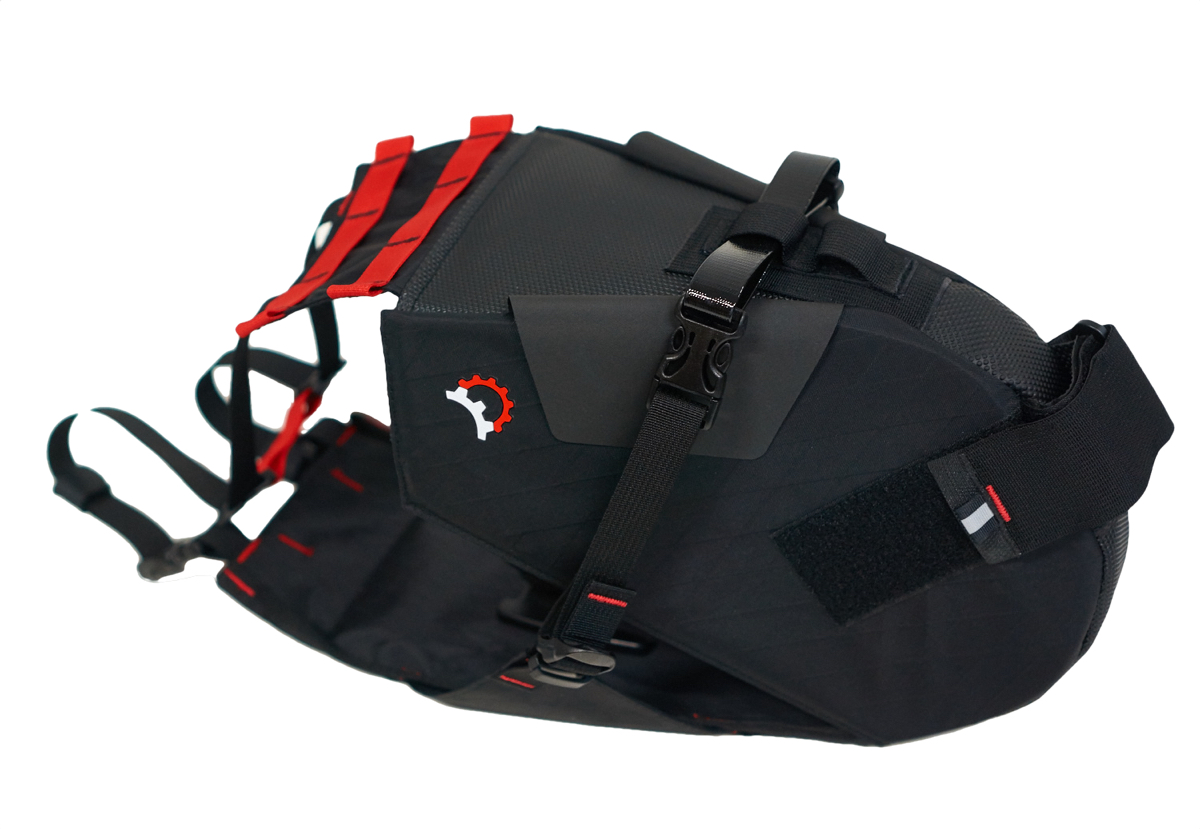 Gone is the single strap that needed to be double over in favor of a joined, 2 strap and buckle system. This system is simpler and easier to open and close than the original.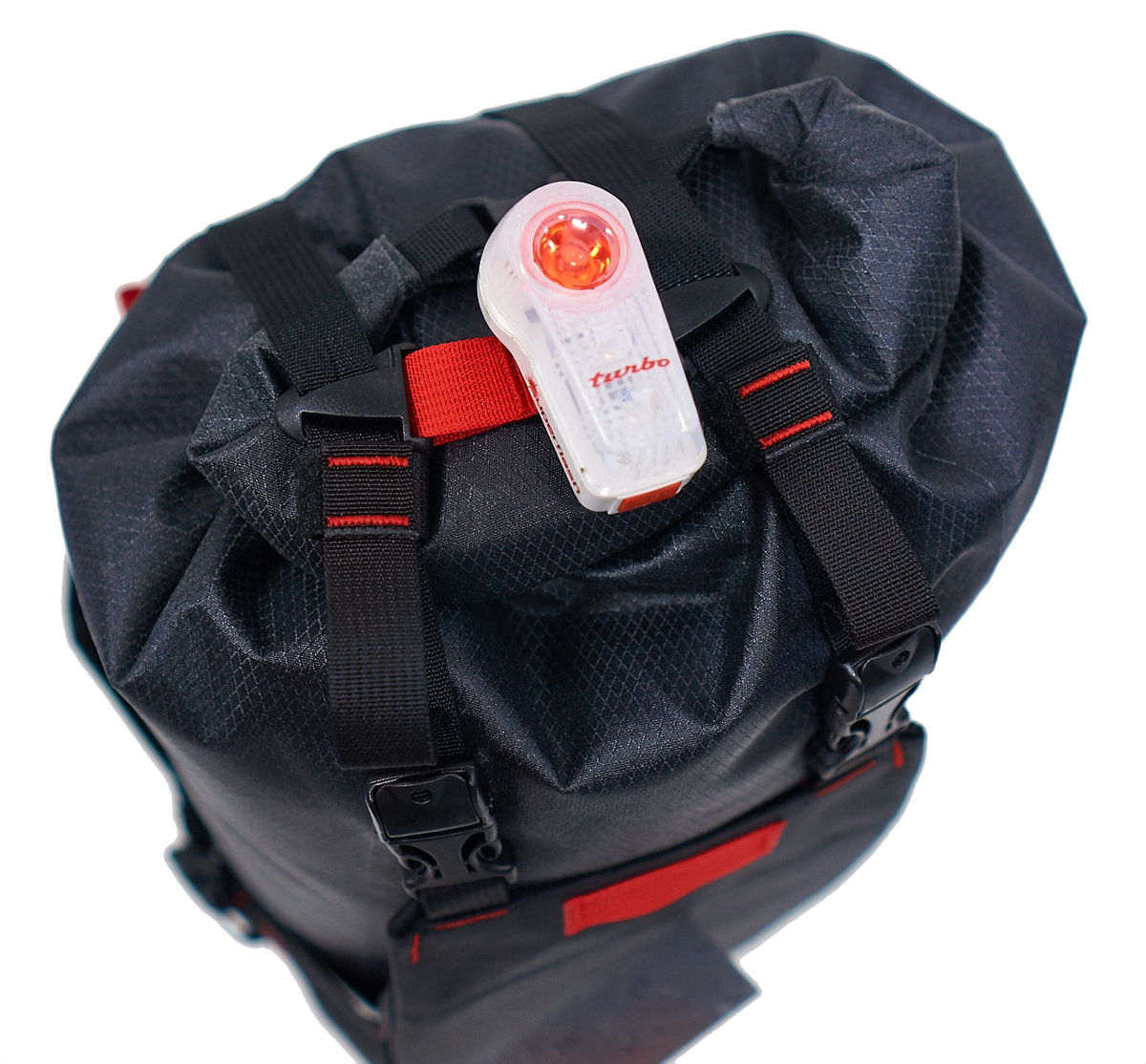 To keep the 2 straps from sliding off the drybag there is an sliding joining web that is perfect for mounting rear lights too. This rear area is also perfect for storing wet items that you don't want inside the main drybag.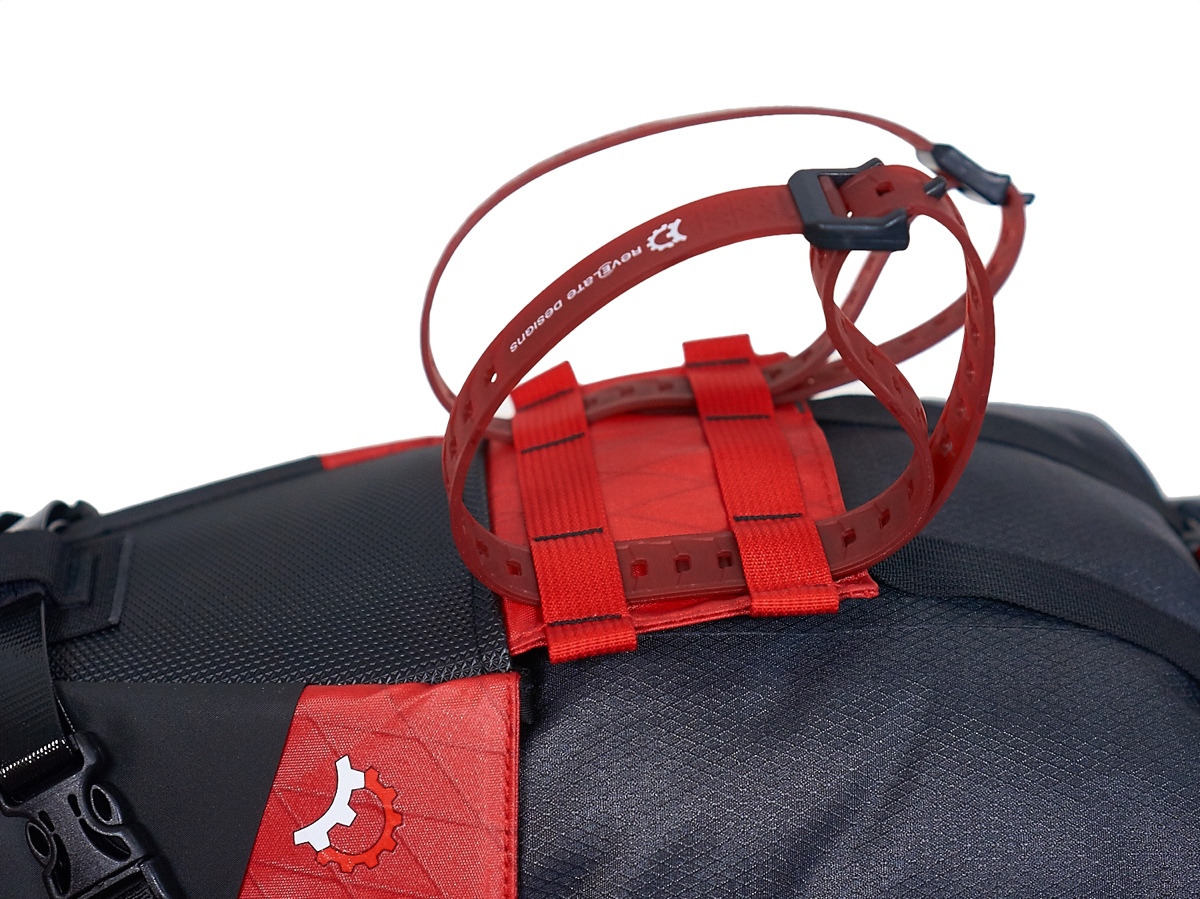 The top of the Terrapin now has this super versatile mounting deck that can be used in a number of ways. It has loops to run a bungee through, daisy chains for straps, a center main channel for a spot tracker and is compatible with our add-on Spocket bags.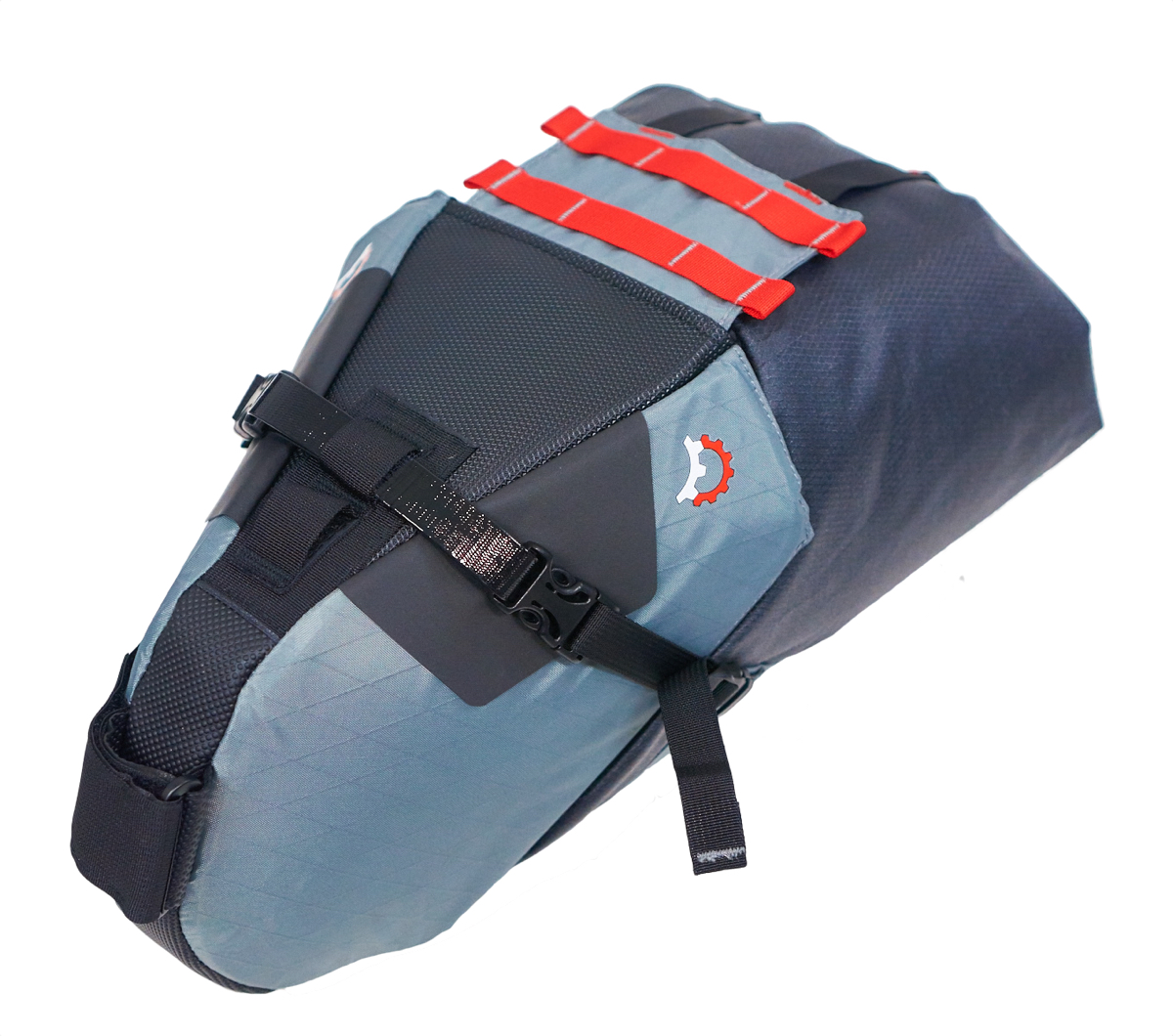 Lastly we added stiffening elements to the main mounting panel which significantly reduces lateral sway.
All this gives you a super versatile platform for carrying stuff and keeping it dry (or separated if wet) with no hardware to mess with.
Thanks for checking in!
---