Blog
stories • happenings • adventures
---
July 20, 2017
Posted by Holly
Today's blog post starts with a history lesson and ends with an innovation. If you've been following us for a while, you've probably heard about the Lost Coast trip before, but it is the inspiration for the "something new" so bare with me…
Nearly a decade ago Eric and Dylan Kentch set out on a trip along the Gulf Cost of Alaska. To call it a "bikepacking" would be a generous compliment to what is more accurately described as bikeabusing. In their video account of the trip, Dylan & Eric, in their straightest faces, after listening to glacier cannons all night, comically refer to what's ahead of them as "a walk in the park." Moments later Dylan goes on an epic rant rooted in packrafting safety after Eric's suggestion to "give it a whirl" as they're trying to negotiate Hubbard Gap as the swift current pushes icebergs by at an alarming pace. And that is only day 4. If you haven't watched the video Eric put together entitled Chronic Wetness, you should probably do that now.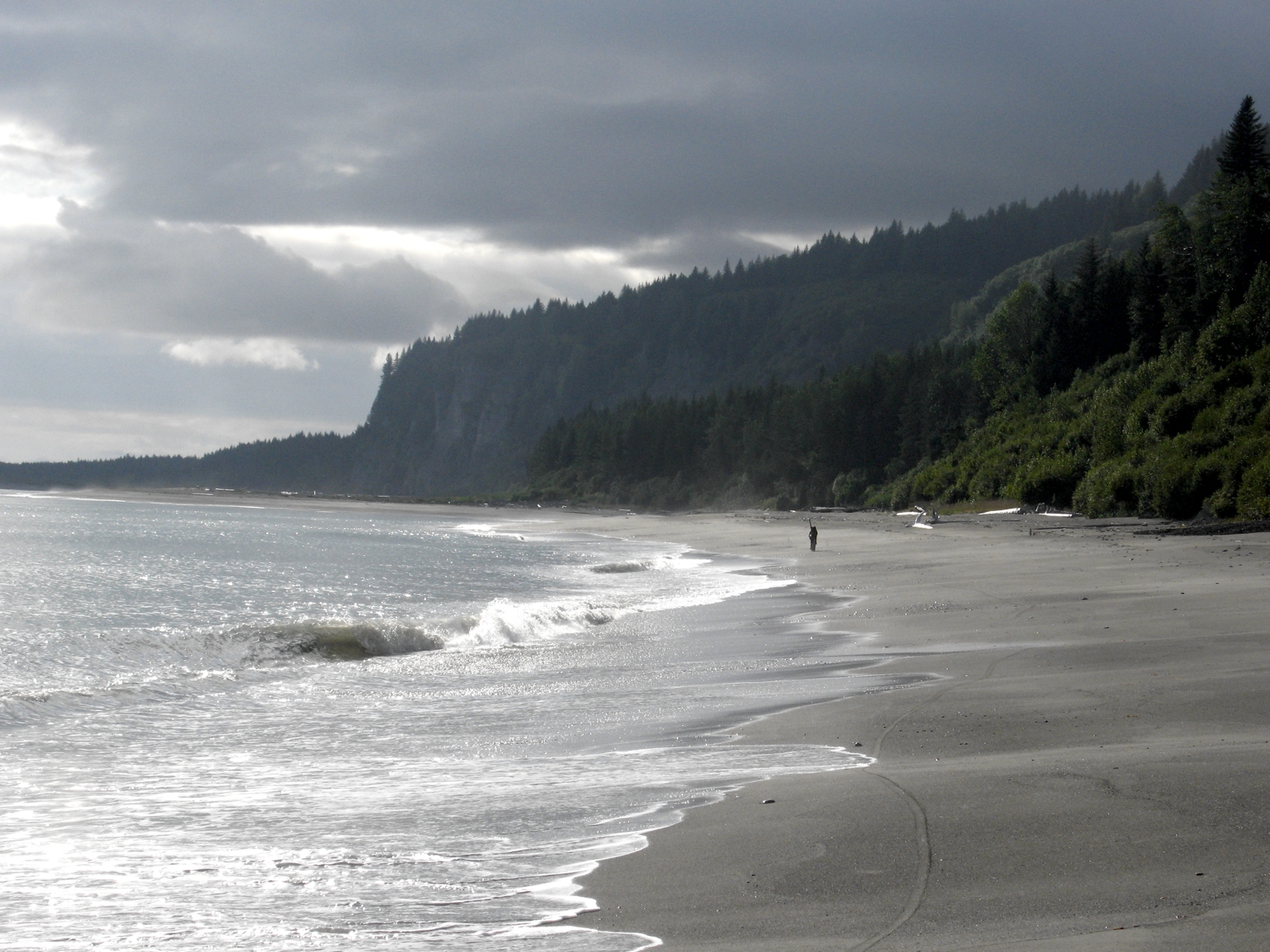 As Revelate Designs (Epic Designs at the time), was just getting started, Eric was sewing gear out of the garage. Accessibility to the technology need make waterproof bags was far out, but the seed for a waterproof, submersible pocket that could carry valuable camera gear on a multi-sport adventure had been planted. Two years ago we redesigned the Sweetroll, our waterproof handlebar bag, to feature radio-frequency welded seams. The durability of this new (at least to us) technology has proved steadfast.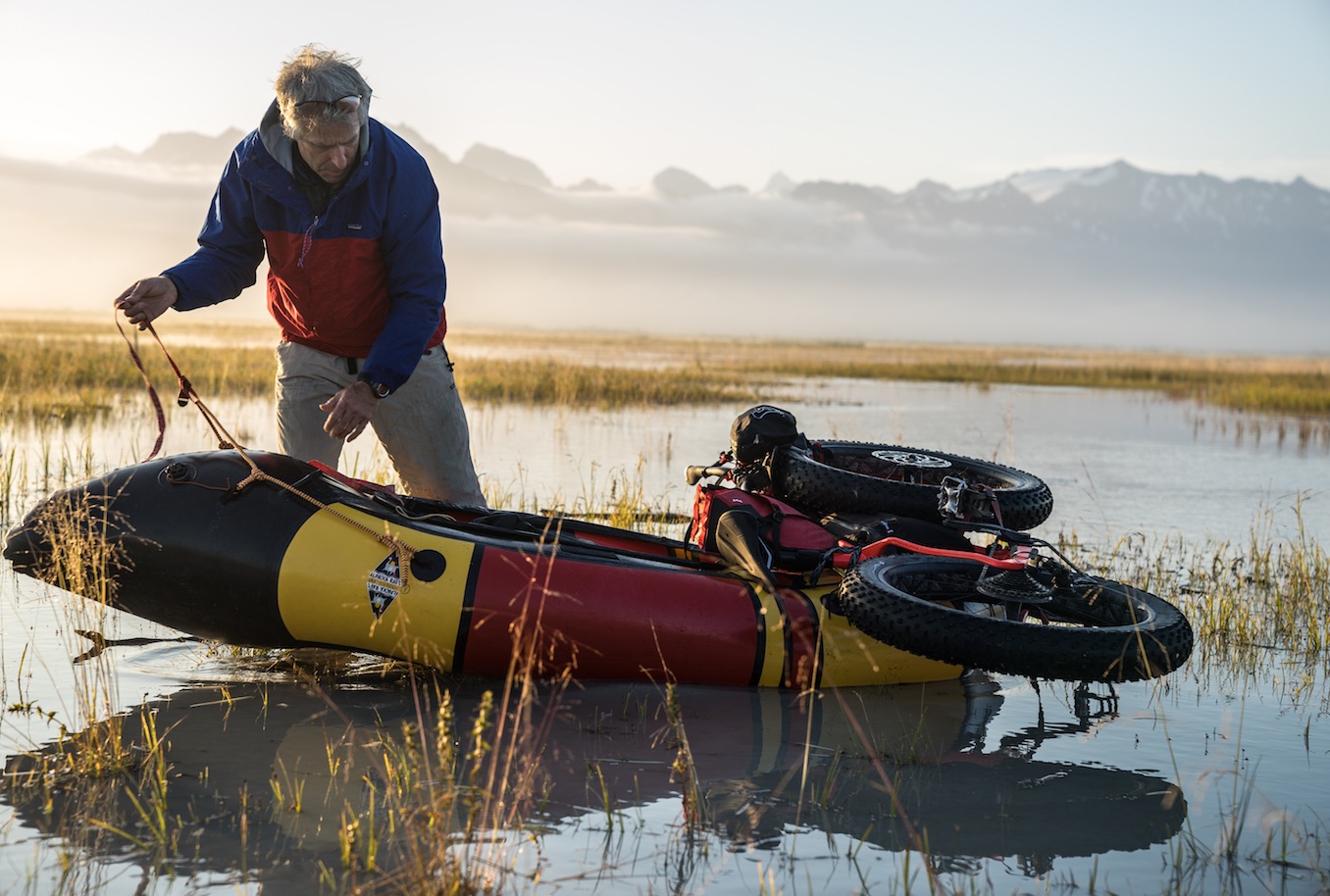 Last summer Roman Dial, Doom (Steve Fassbinder), MC (Mike Curiak), young Jebs (Jon Bailey) and Brat (Brett Davis) gave the Lost coast another go. Armed with bikes and packrafts, the crew tackled 200 miles of coast in a 60/30/10 pedal/paddle/push. This was a perfect opportunity to send the unnamed prototype out to the land (or sea) of it's origin. The bags went, and survived, and we gained valuable design feedback.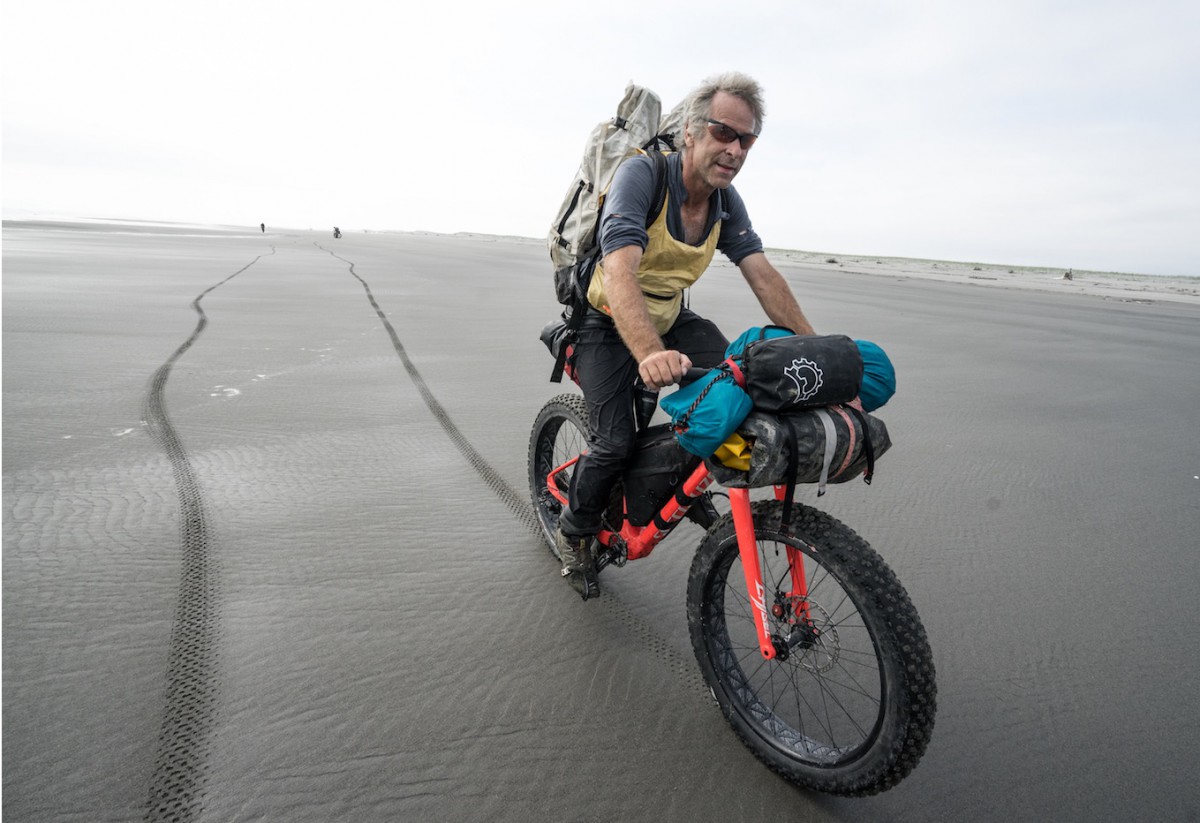 After several more prototypes and more abuse, we are finally releasing the Yakataga Dry Pocket. Named after Cape Yakataga, a midpoint to Cordova and Yakutat, it is home to a Cold War communications site, stormy weather, and one of the only possible resupply points for many miles.
The new Yakataga Dry Pocket features a #8 TIZIP masterseal closure, it is airtight, waterproof and designed withstand full submersion. Thoughtfully placed pull tabs help with the opening and closing of the TIZIP closure. The large tooth molded zipper easily sheds sand, dirt and grime.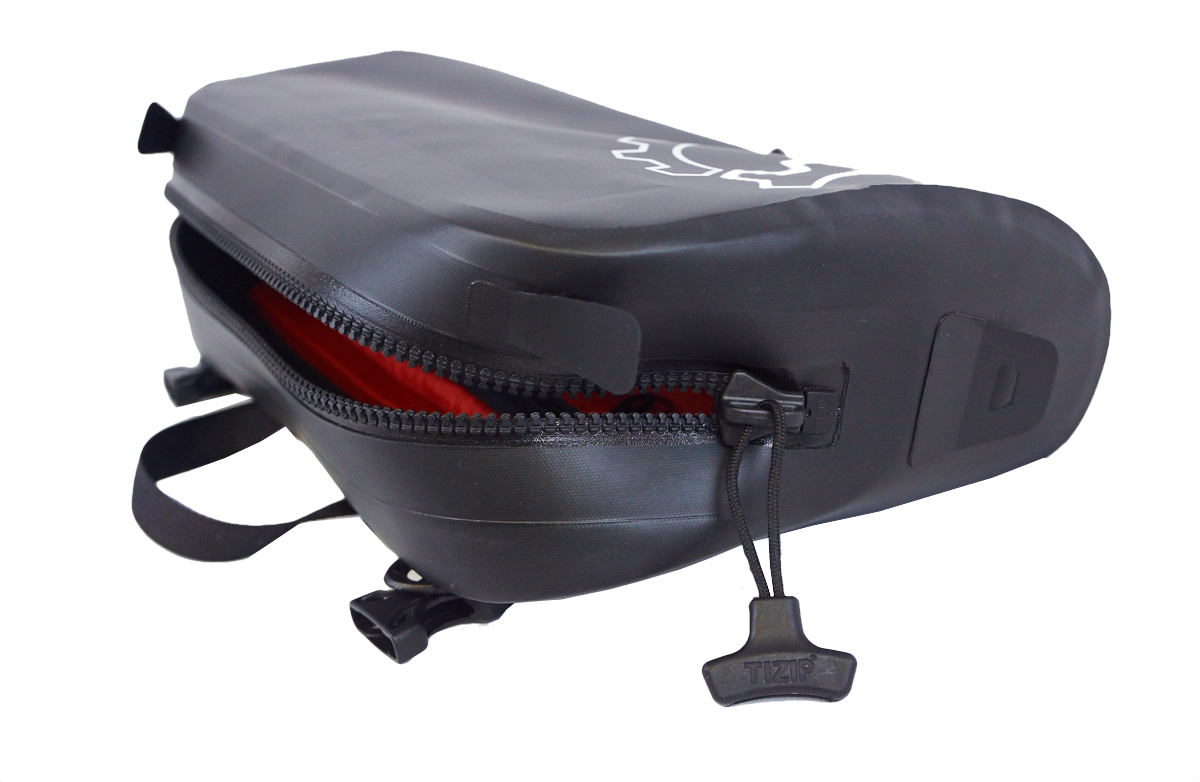 Taking notes from our recently released Egress Pocket, it can be used in a variety of ways including as a stand alone, in conjunction with your Sweetroll or Harness, as a waist pack, or with the included shoulder strap for a day pack. Featuring 4 separate D-rings, you can also rig it up in a wide array of off-bike uses (to your packraft!).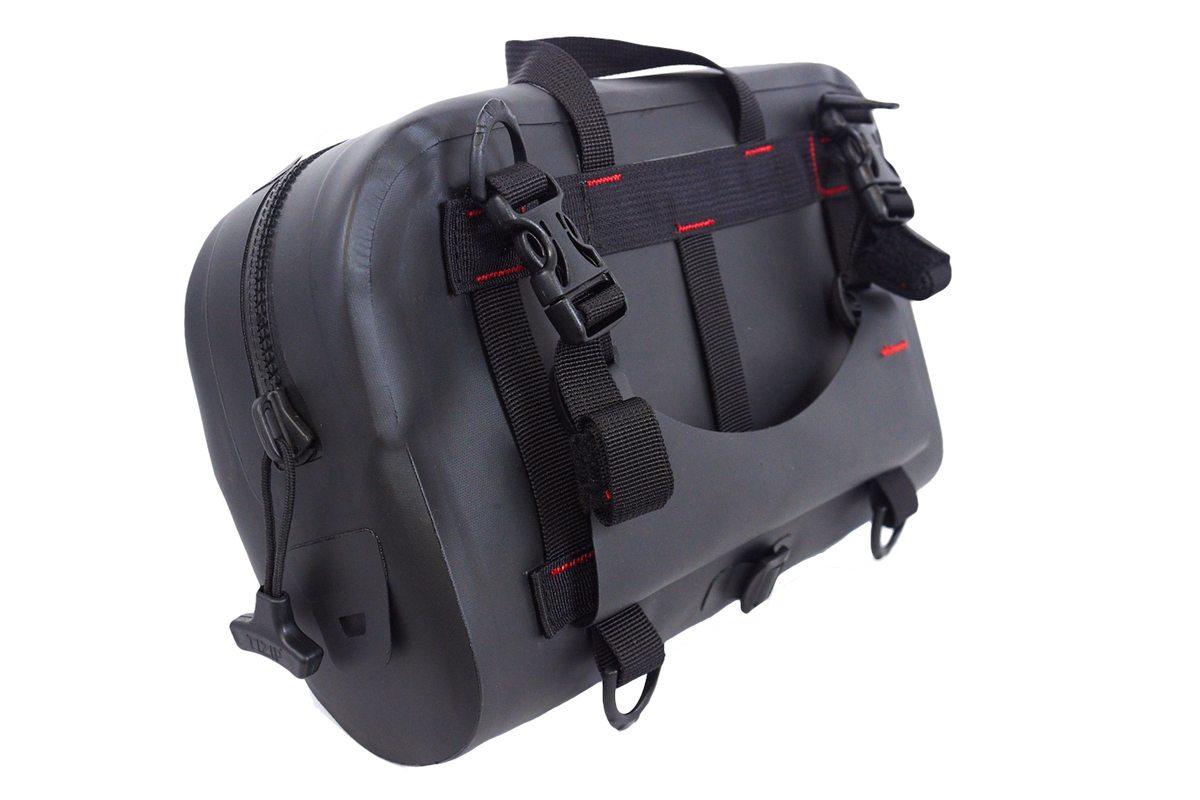 The Yakataga also features a removable padded liner to keep important items, like your camera, well protected.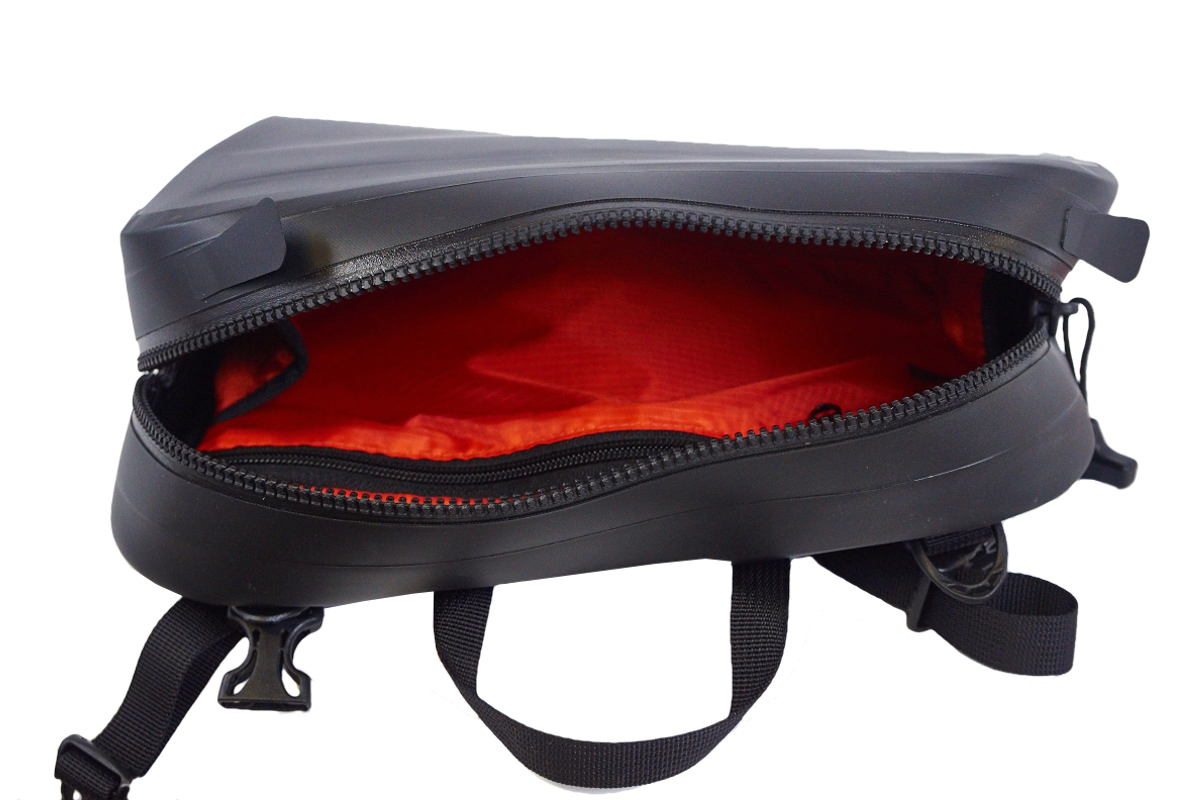 Weighing in at just 9 oz complete with padded liner, the Yakataga is the first weatherproof, submersible bag, for multi-sport bikepacking (bikerafting!) adventures.
---