Blog
stories • happenings • adventures
---

February 13, 2012
Posted by Revelate Designs
Sometimes bags come back that we love seeing how they've held up.
Pete Basinger (needing no introduction in endurance circles) sent back an old frame bag I made for him years ago. It was one of the originals during the first winter of making bags for races like the Alaska Ultra Sport and others.
So the frame bag needed new zippers which is no suprise seeing how's he's ridden with this thing thousands of miles… it's been the full length of the Iditarod trail to Nome, to McGrath several times, endured one particularly muddy trip, and lots more.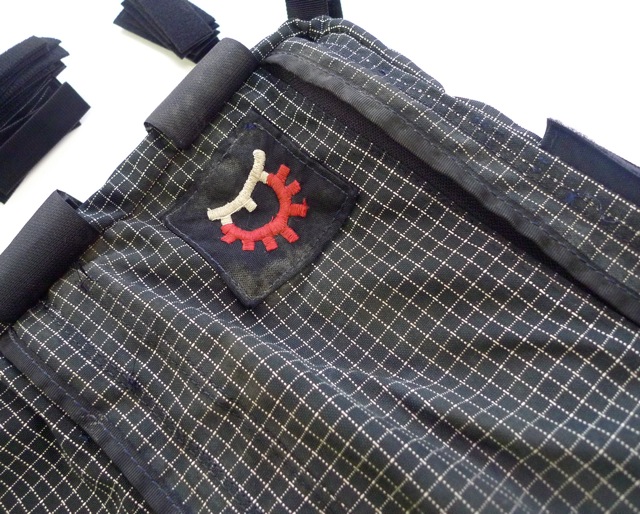 Check out the logo, embroidered by hand using tight zigzag. Not too many of these out there!
The fabric is fine, even at wear spots., so with zippers replaced and the top flap velcro beefed up this bag is ready to go on another 5 years of adventuring. I can't wait to see it in 10 years…
That is of course, if the new one below it for the Hunter does not try to step in too much.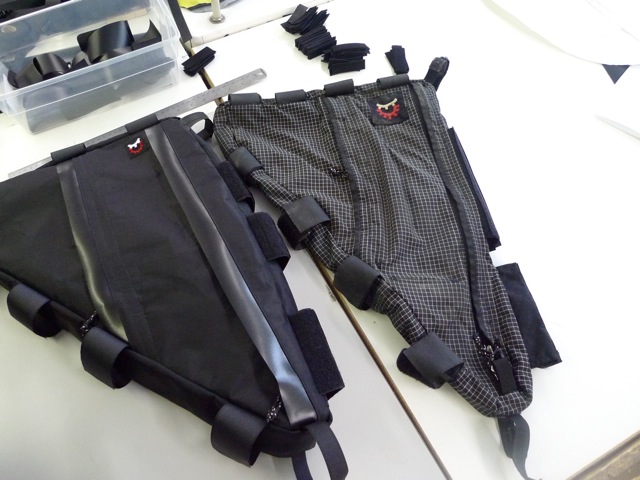 ---