Blog
stories • happenings • adventures
---

May 31, 2011
Posted by Revelate Designs
First batch of the new Mountain Feedbags are in. Check it out…
When we acquired Mountain Feedbag the question was how to make a good product even better.
We asked riders using the bags what could be better, listened and made it happen (quickly!).
The new Feedbags will be available in all black, black/grey and black/ red combos. Right now I have a limited number of all black so that makes it easy. The full color assortment will be ready later in June.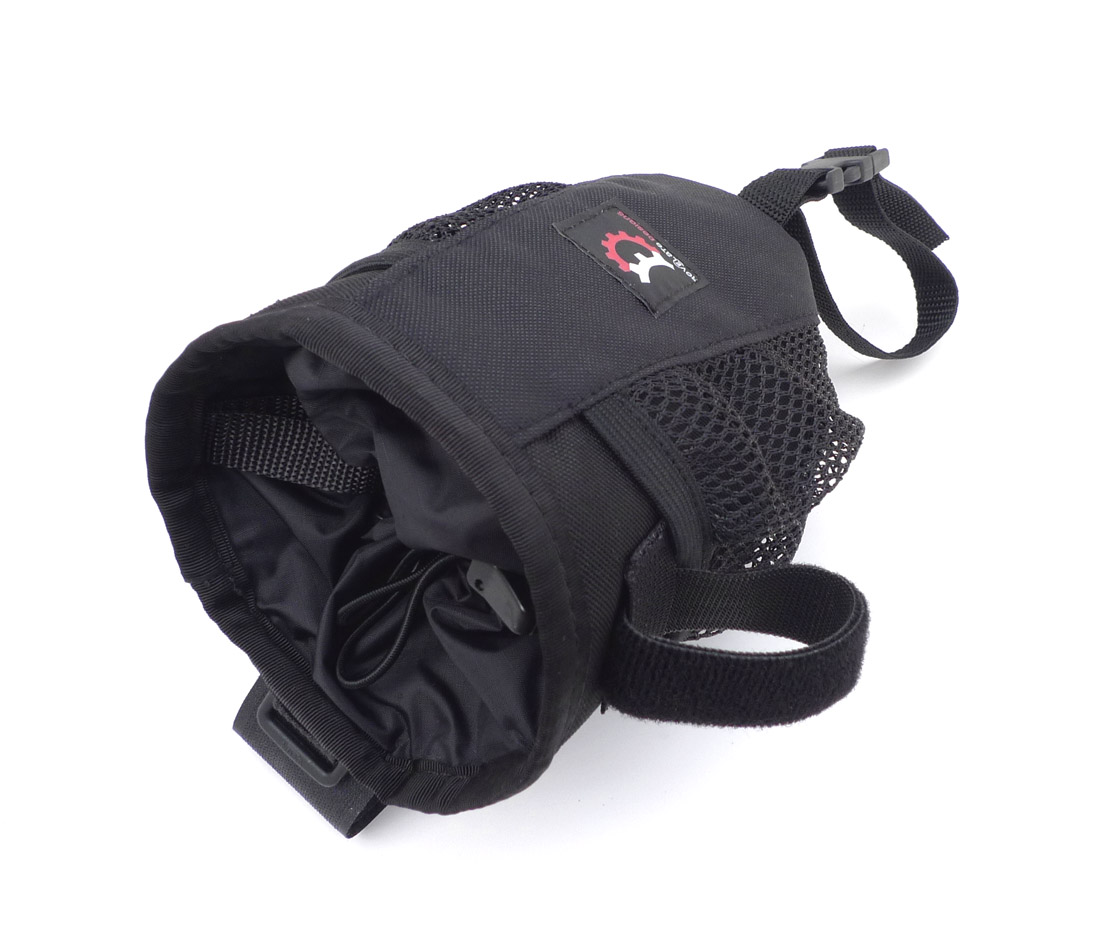 Updated features:
Universal sides. One bag fits either side, they are not left or right side specific any more. This is done via bartacked webbing slots on either side and the use of a doublesided velcro loop. It's stronger than the original attachment as a bonus!
Flippable yellow coated liner for easy visability and cleaning. This is a big improvement! The light interior lets you see your stuff, it snaps into the bottom of the bag and can be flipped inside out for easy washing of sticky energy food messes on or off the bike.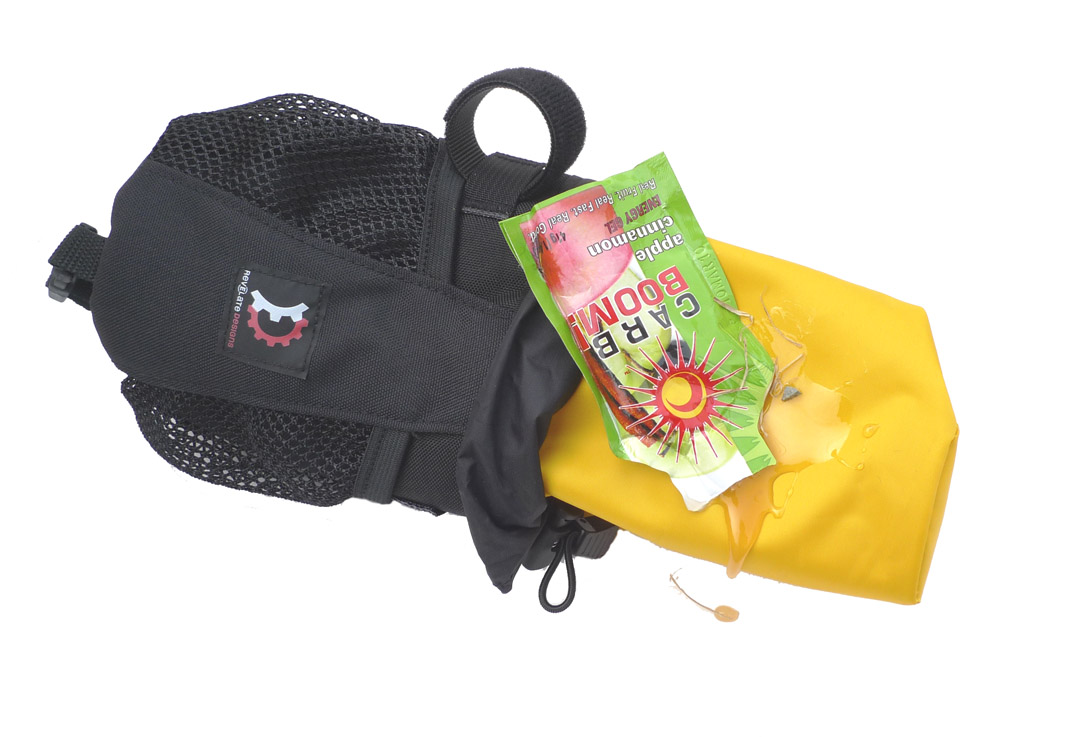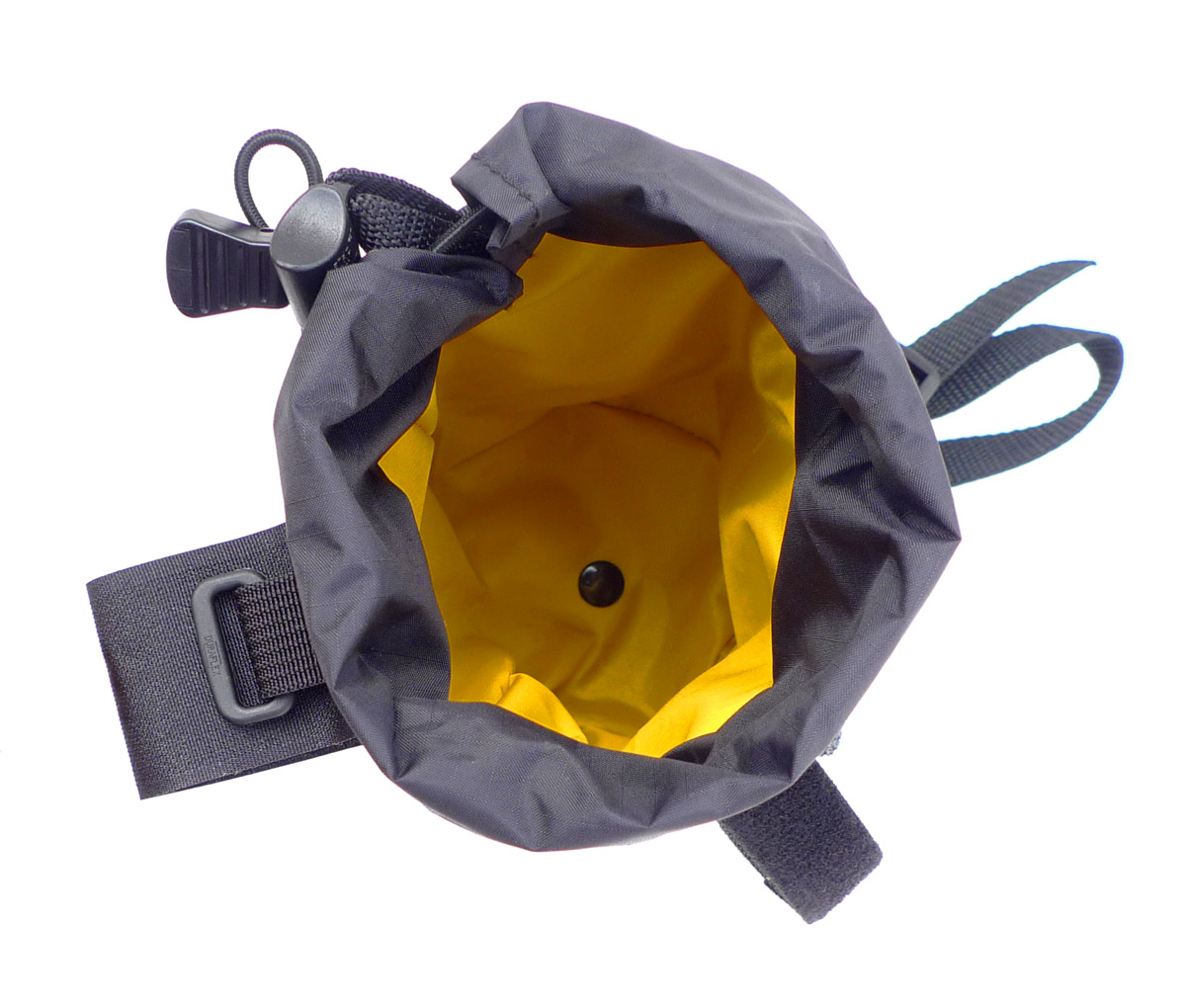 Compatiable with Revelate handle bar systems. A simple loop lets you attach the feed bag to the mounting points of either the Harness or the Sling saving valuable handle bar space. It's also much cleaner looking than trying to cram more velcro around the handle bars. The unused velcro tucks away in a secret little flap on the front of the Feed Bag.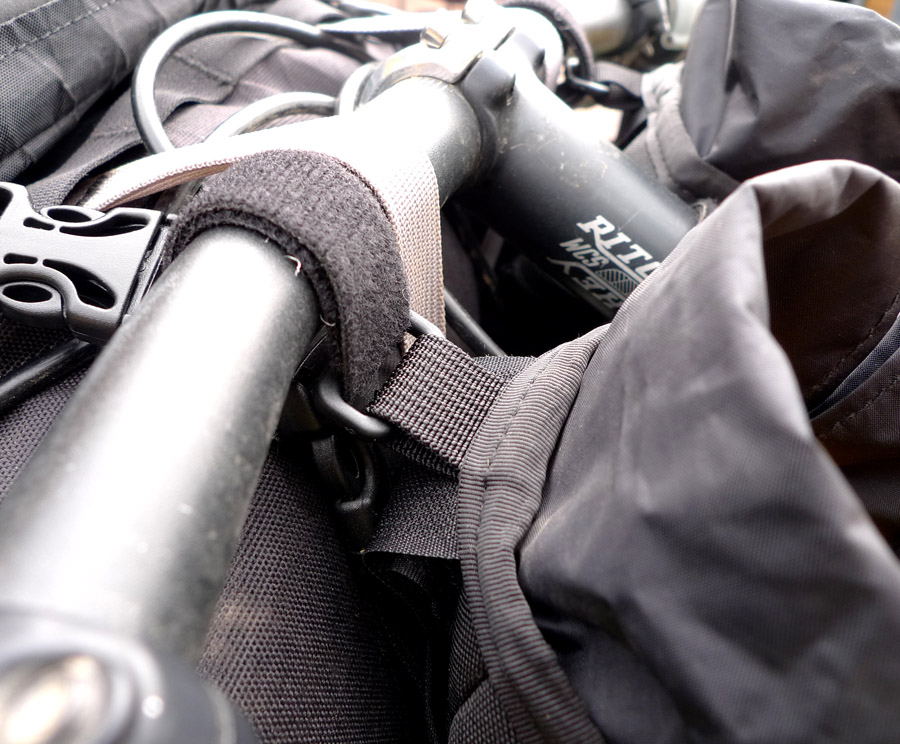 Beefier Mesh. Stronger, more durable side mesh pockets than previous bags.
Features that stayed the same:
Main Material is a 600 denier polyester that is laminated to foam for structure.
One handed on the fly access as always.
Dual stretch side pockets for garbage or goodies.
Fork crown strap for tensioning and stabalizing the bag.
Made in the USA, of couse…
The price did have to go up a bit. The fact is that the bag's price was unchanged since it's launch in 2007, costs of everthing has increased in 4 years and the updates add cost as well. They are $39 now.
To summarize… can someone say easy access?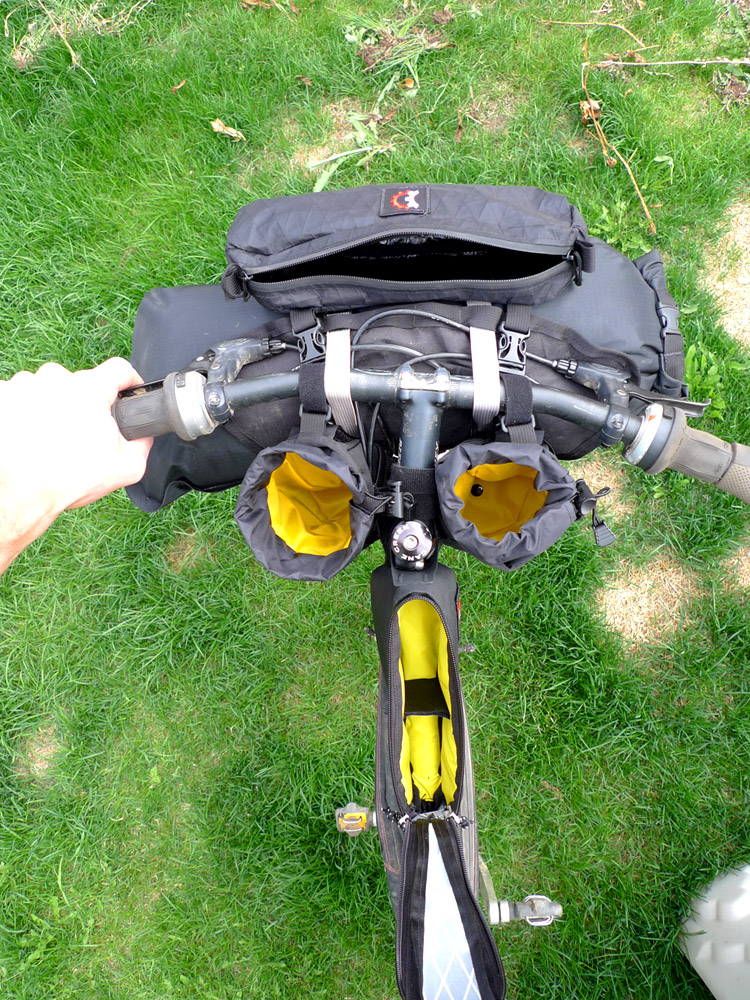 ---