Blog
stories • happenings • adventures
---

November 14, 2011
Posted by Revelate Designs
The thermometer says it's 2 degrees out, and we just got a big snow dump from that bering sea storm. Winter is here like it or not!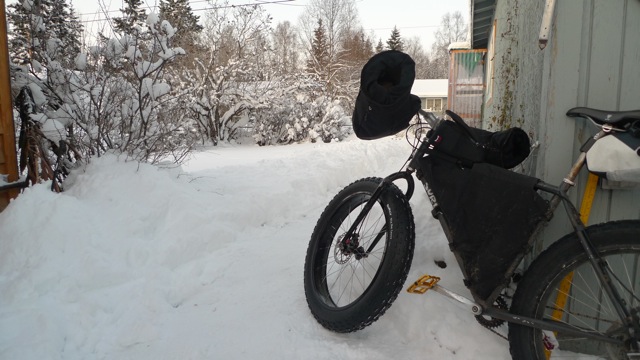 It can only mean one thing… winter specific stuff.
Introducing the new large Gas Tank. Holds a ton of stuff.
Fully lined with closed cell foam on all sides, bright yellow interior, 4 elastic mesh pockets, #5 water resistant wrap around zipper.
Large tanks find their niche on rides where you need to carry a lot of stuff, call them a frame bag supplement but easier to access. The shape of these bags, I rather call them "cases", flares out at the front roughly matching the width of our tapered snow bike frame bags.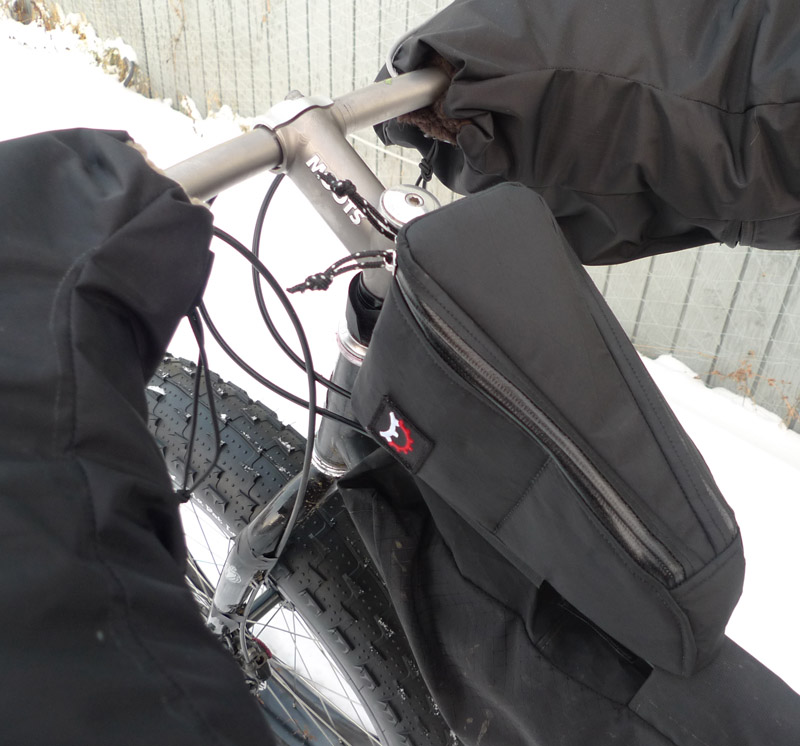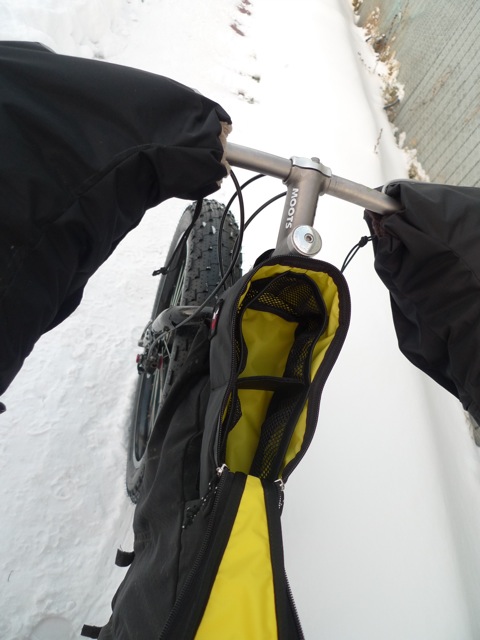 The common question with it is "are my knee's going to rub on it", which is a tough question to answer. The short one is "probably.. but does it matter?" When you are snow biking or exeditioning – 95% of the time you are sitting and spinning, in which case there is no interference. If you do need to stand up out of the saddle and climb, then yes you knee's will likely rub on the side. It's a trade off for the added volume the bag provides. Wearing winter clothing makes this less of a deal than bare skin in the summer. Only you can make the call if it's a deal breaker or not and if the extra volume is needed or is better packed elsewhere.
All this winter specific jumbo aside, Large Gas Tanks have found happy homes on many summer trips, Great Divide rides and anywhere else a lot of easy to access volume is needed.
A bit more info and ordering Here
---