Blog
stories • happenings • adventures
---

September 19, 2011
Posted by Revelate Designs
Interbike 2011 was a good time, I had been there 2 other times walking around with a backpack of goodies but I wanted to have a more legit presence this time around and
secured a "cheap" spot in the back. Once I started looking at the logistics it looked pretty grim as far as expenses go with traveling and shipping stuff from Alaska.
So we did it semi-dirtbag lightweight style.
Everything fit in this one gigantic duffel bag as a checked bag. Banners, product, 2 folding camp chairs, folding table, sweet vx table cloth, foam flooring, tangle bag fixture, stickers, cord etc etc.
Not fun to carry but it got the job done.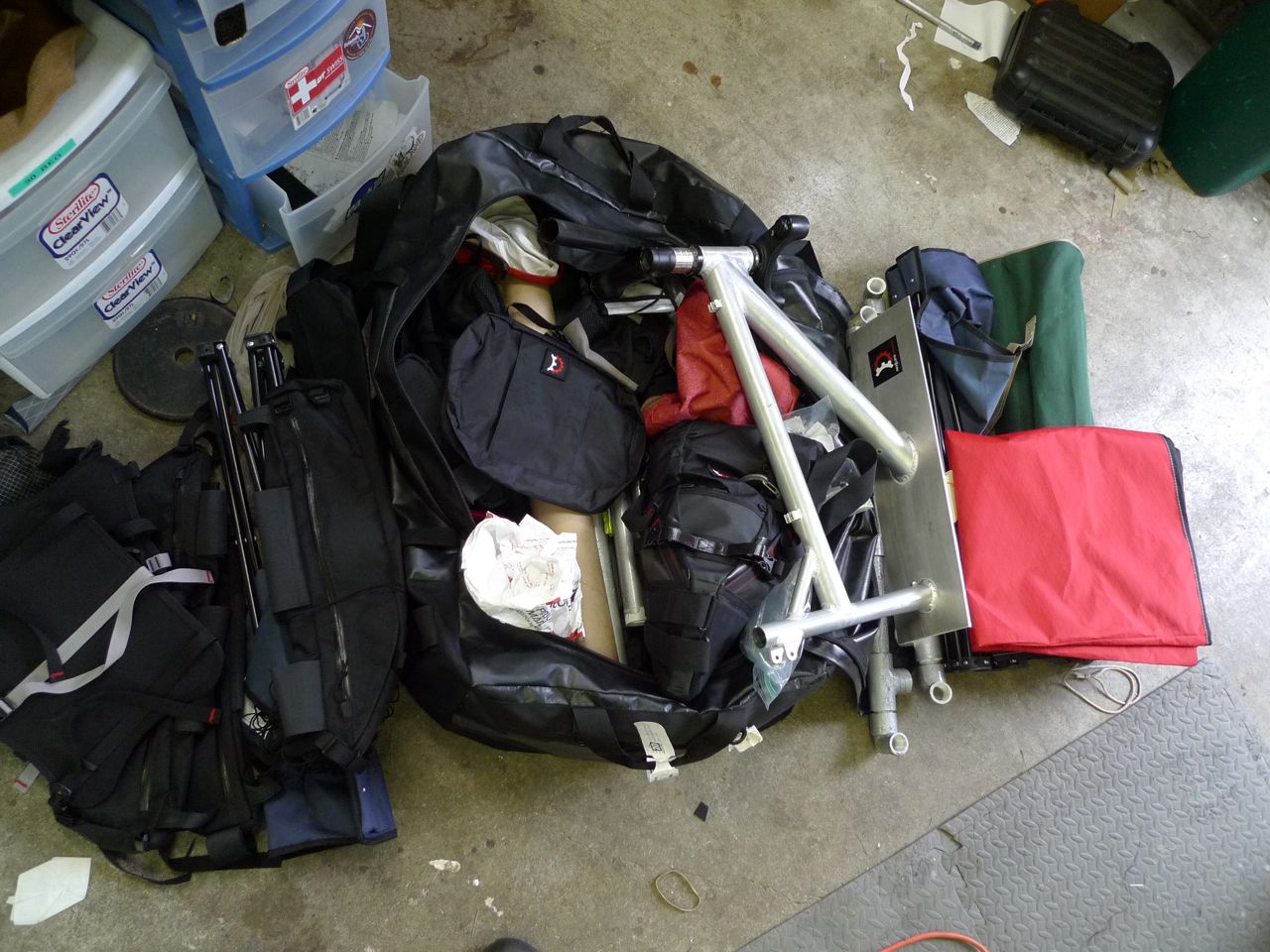 It came together pretty well. Dusty was stoked.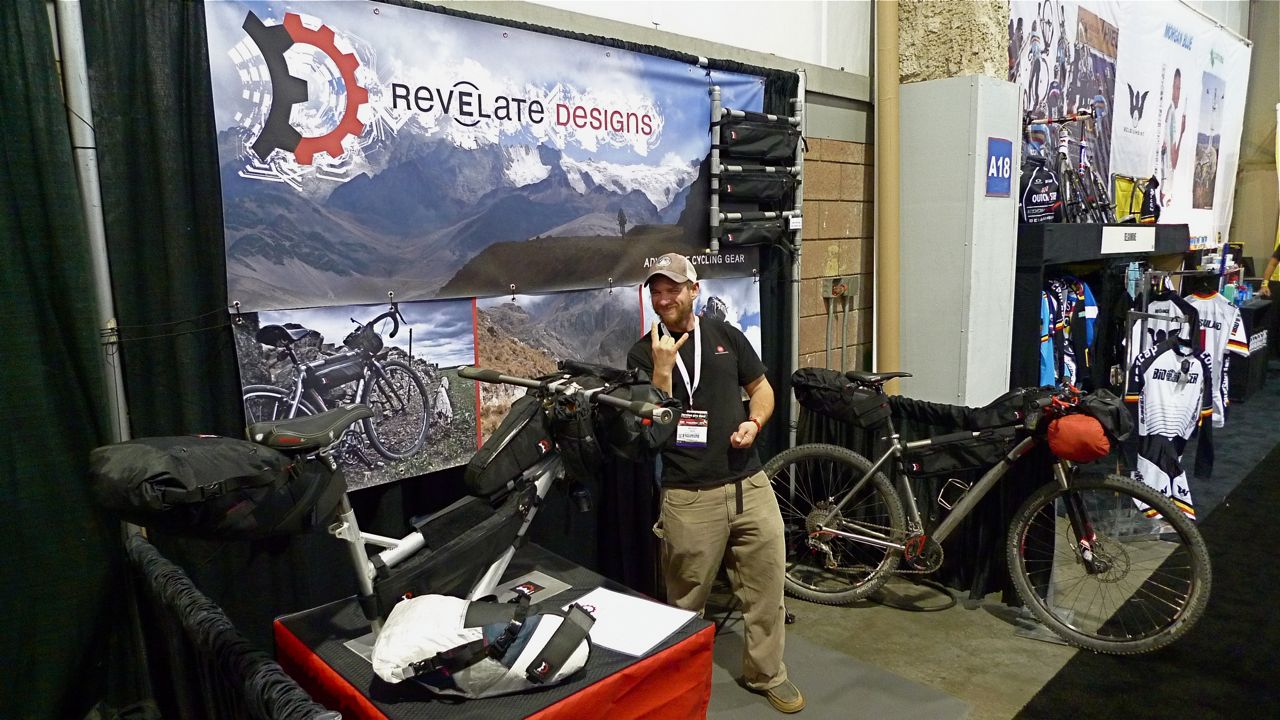 I'd like to thank the following for helping out: Salsa Cycles for loaning us a sweet Ti El Mariachi to have on display, Graham at Cilo Gear for last minute doodads,
Brendan Collier at Siren bikes for fabricating the killer table mounted bag fixture, and John Foster for random acts of kindness.
Thanks for finding us if you did!
---