March 15, 2016
Posted by Eric Parsons
Guest Blog post! Revelate Ambassadors Kaitlyn Boyle and Kurt Refsnider took their bikes to Patagonia this past December. Kaityln was kind enough to send along this story and these incredible photos. Enjoy!
Of Fire and Ice, Rainforests and Pampas: Patagonia Bikepacking Expedition
Words and photos by Kaitlyn Boyle
Flying into Puerto Montt, Chile on December 25th was a pretty remarkable experience. Suddenly, as the plane coasted over farmland toward the head of the Gulfo de Ancud/Corcovado, Volcan Osorno filled the frame of my tiny airplane window. It was magnificent. Soft green fields rolled up to the flanks of the volcano. From sea level the mountainsides rose abruptly to thousands of feet high, transitioning their cover from green to white. Glaciers clung to the top as if they knew that by reaching high into the atmosphere they were clinging to the remaining potential of their lives on this planet.
After touching down, negotiating our first Chilean hostel and navigating out of town, we rode our Salsa Horsethiefs northeast out of town, bound for the hills – or volcanoes.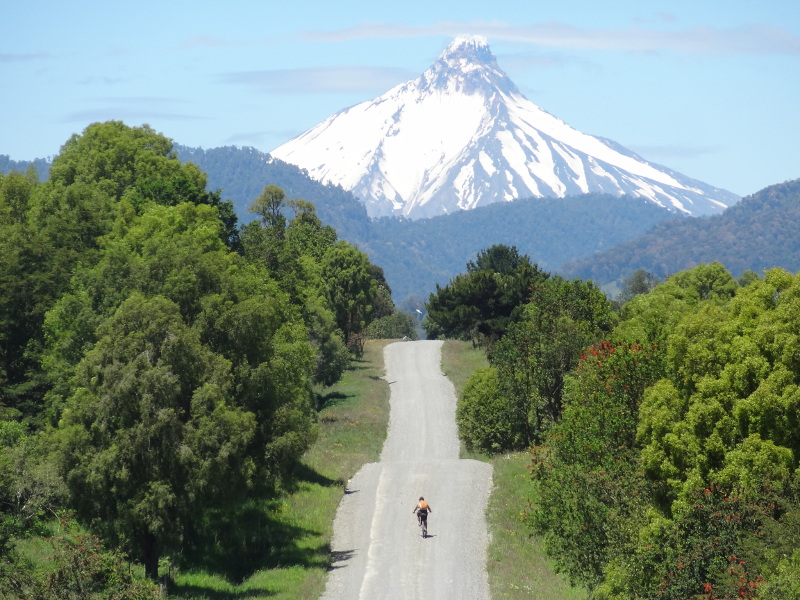 Aptly named the Lakes District, Northern Patagonia is characterized by flooded glacially scoured valleys – aka – endless lakes. Rising from the eastern lake shore are forbidding volcanoes, and stretching from western shore to sea are acres upon acres of rolling green farmland. To wrap my brain around the landscape I decided it felt like Vermont meets Maine/Michigan meets the central Cascades.
Then came the rainforest, and all understanding of this landscape was torn to pieces. Striving to ride in the Andes, we headed straight for the mountains. By night one we were shut down on our first trail by a fresh (April 2015) layer of cinder, making riding on 2.4 Maxxis Ardents impossible. And thus began our series of lake riding detours. Night two landed us camped along a beach among horses, staged for an immediate ascent of our second attempt to access the mountainous world.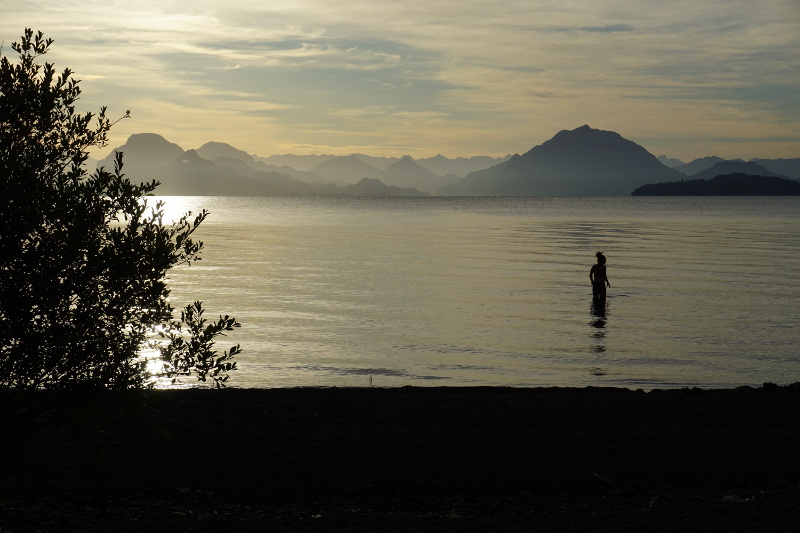 Day three we experienced the worst hike-a-bike both Kurt and I have ever suffered through…yes. The worst. We climbed above tree line 8 hours later, 8 miles from our morning camp, and torn to shreds by prickly jungle plants, and eaten alive by the biggest horse flies we know to exist. Feeling defeated and battling colds for the next week, we resorted to dirt and paved road touring to make some headway in traveling north. Countless tours along countless lakes finally delivered us to Volcan Villaricca, home of Villaricca National Park and extensive Chilean recreation from the adrenaline hub that is Pucon.

Here we found ourselves our first rideable section of trail, fascinating vegetation, and glorious views. As an Andean Condor soared over us on a high Volcano pass with only cinder in sight, our spirits too, soared.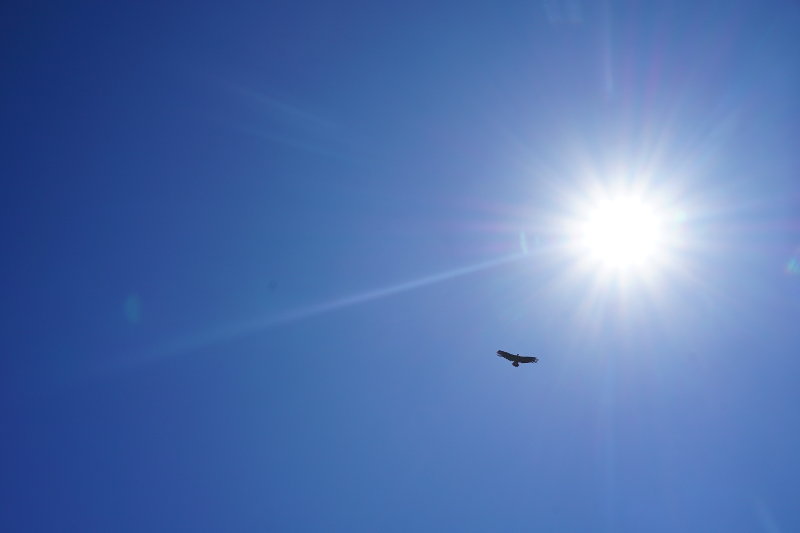 While our success in riding trail on Volcan Villaricca was fairly short lived due to the soft nature of cinder and consequential struggles for mountain bikes, travelling above tree line amid a smoking Volcano is an experience worth enduring.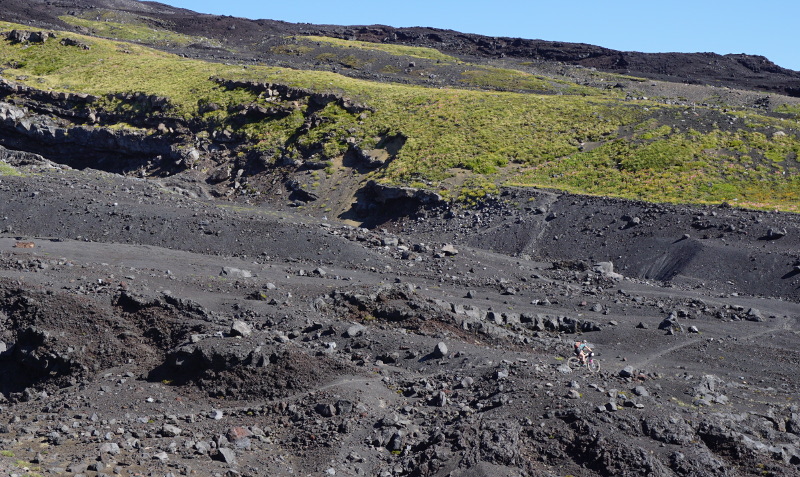 The remaining of our trip continued to be flavored by foreign landscapes and the lessons that come neatly packaged within the exploration of new places. We eventually made it into Argentina with a few extra miles in our legs, negotiated a long-distance hiking trail with mixed results, found solace in the arid pampas, wide glacial valleys, and ragged mountain ranges. And the lakes tour continued.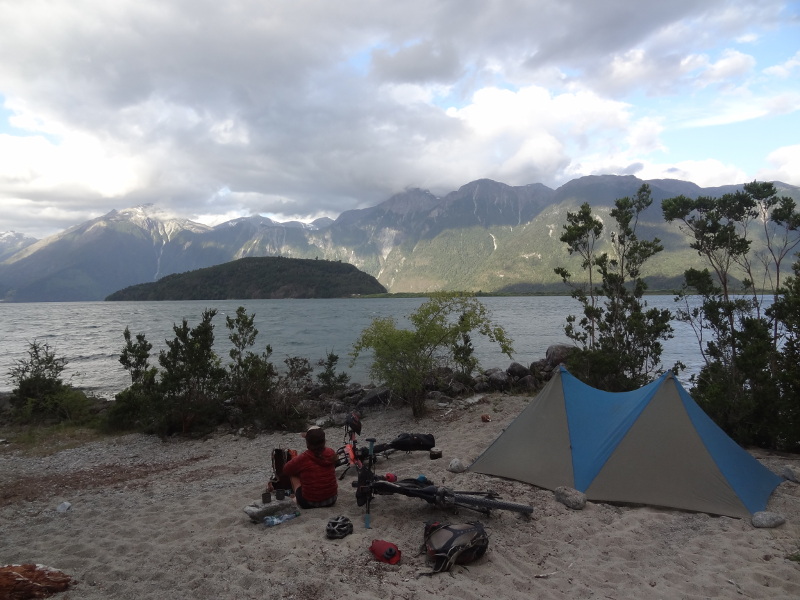 The wild character of northern Patagonia has a Wild West flavor that is addicting for a lover of the Western landscape and culture. Cowboys, or gauchos, live on. Cattle drives the local economy, and stray dogs outnumber residents.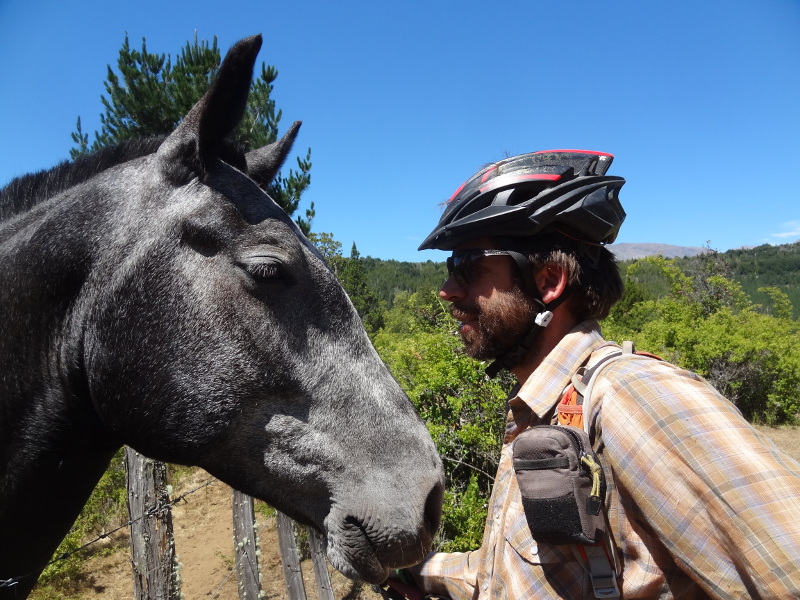 While easily romanticized, it is evident that Patagonia faces many of the struggles that the West has in the past and continues to face today. The interface between new tourism-based economy and the historic ranching/farming lifestyle seem to be competing for their place in the future.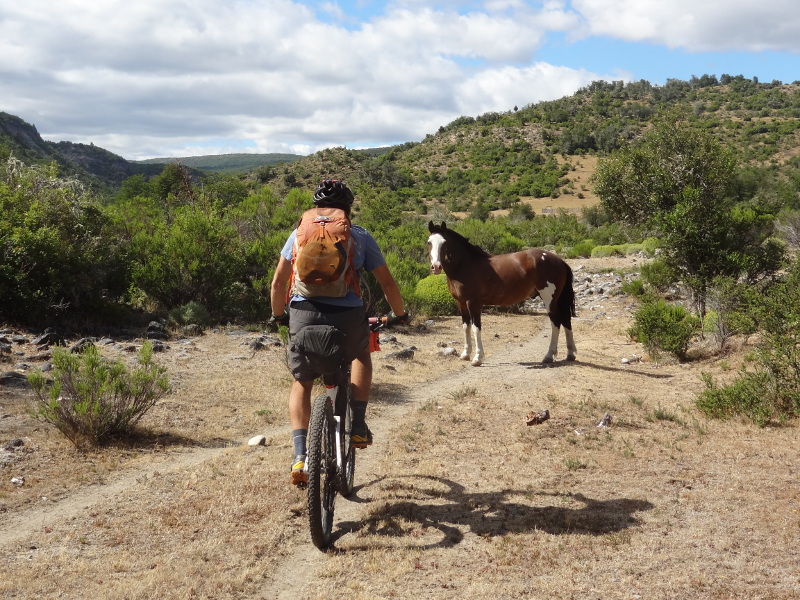 The landscape and its inhabitants battle outside pressures for resource exploitation, namely, damming rivers for hydro-power and logging – both to fuel growing populations in distant metropolitan capitals.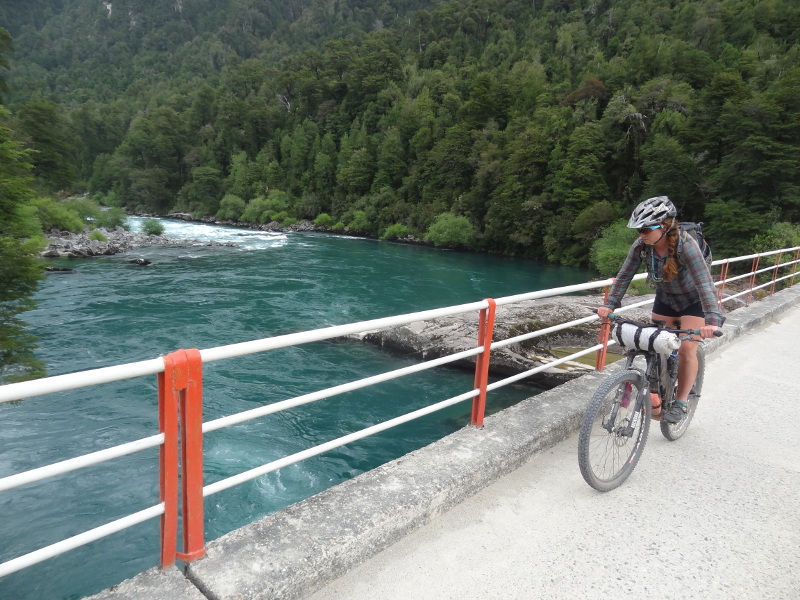 We often turned onto tracks expecting to find a quiet dirt road as our maps indicated to be suddenly rolling to the hum of knobby tires on freshly laid pavement as cars zipped past.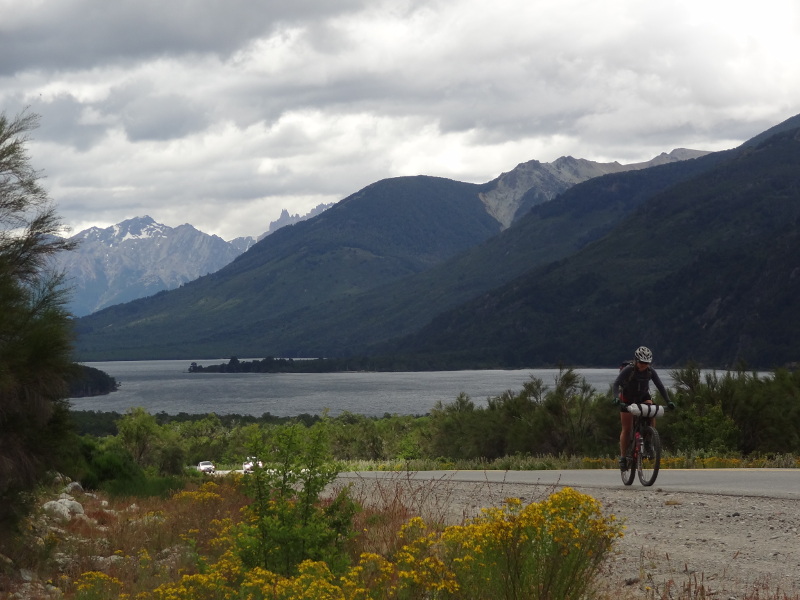 It felt as if we had stumbled upon a place in the middle of a great transition – and as someone who cherishes wildness over development I continually find myself craving more of Patagonia's fleeting wildness.