February 28, 2011
Posted by Revelate Designs
This year, the vast majortiy of bikers in the baddest snow bike race in the world were decked out with Revelate bags.
Four years ago, frame bags made in a basement started apearing on peoples bikes at the race… the last 2 years the big saddle bags grew more popular. This year it came full circle as many riders were running the Handle bar Harness and had full setups.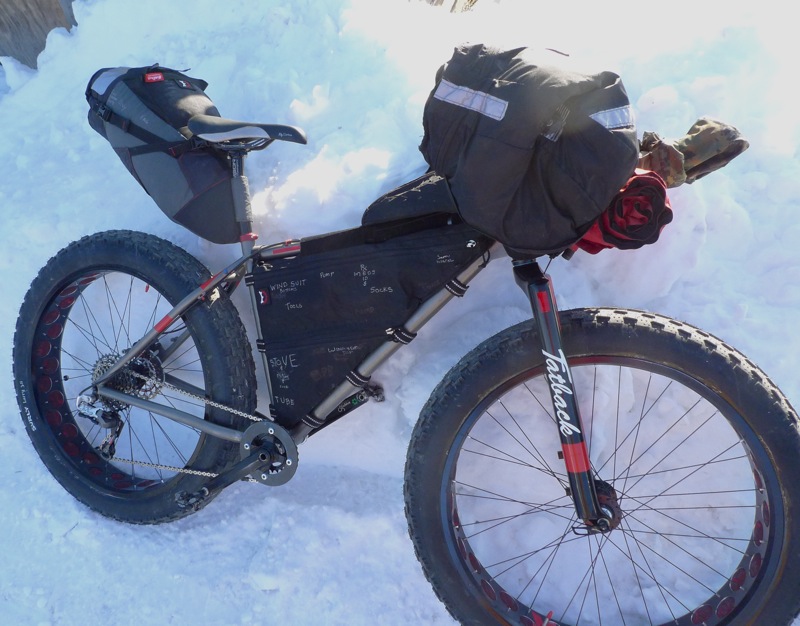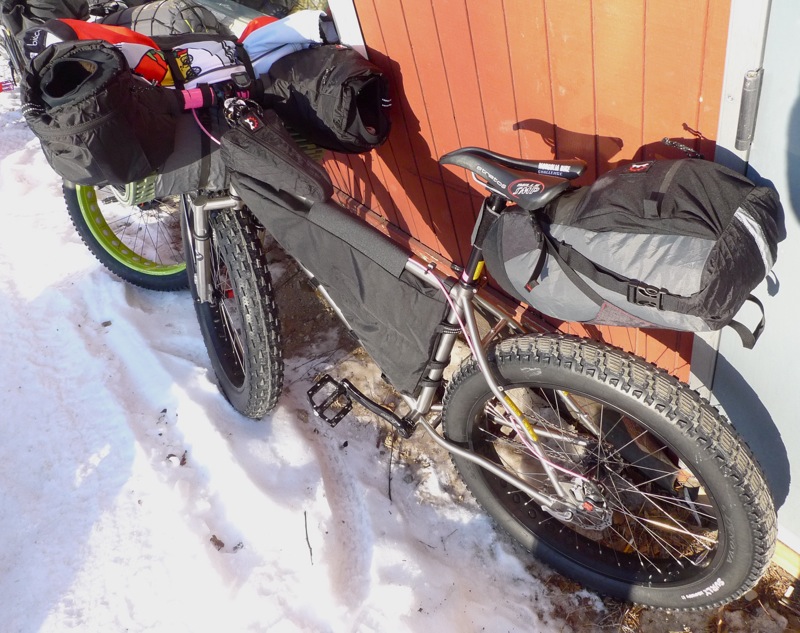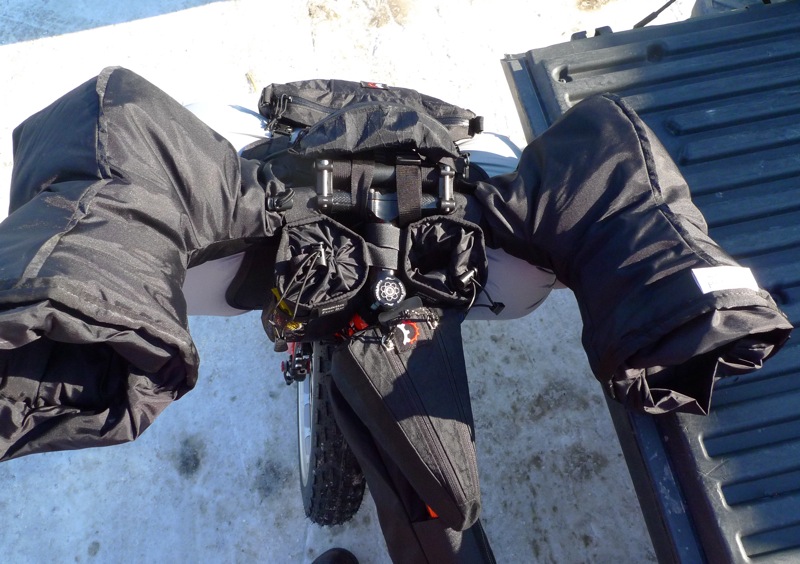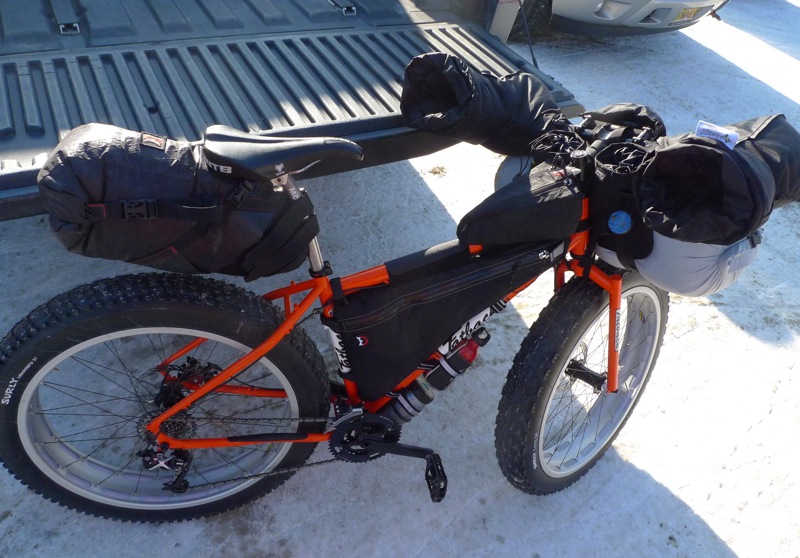 This past week before the race the shop was busy as bikers from Italy, Germany, the UK and lower 48 picked up bags and dialed in their gear. It's totally manic, but really fun visiting with like minded folks, buzzing with pre-race jitters.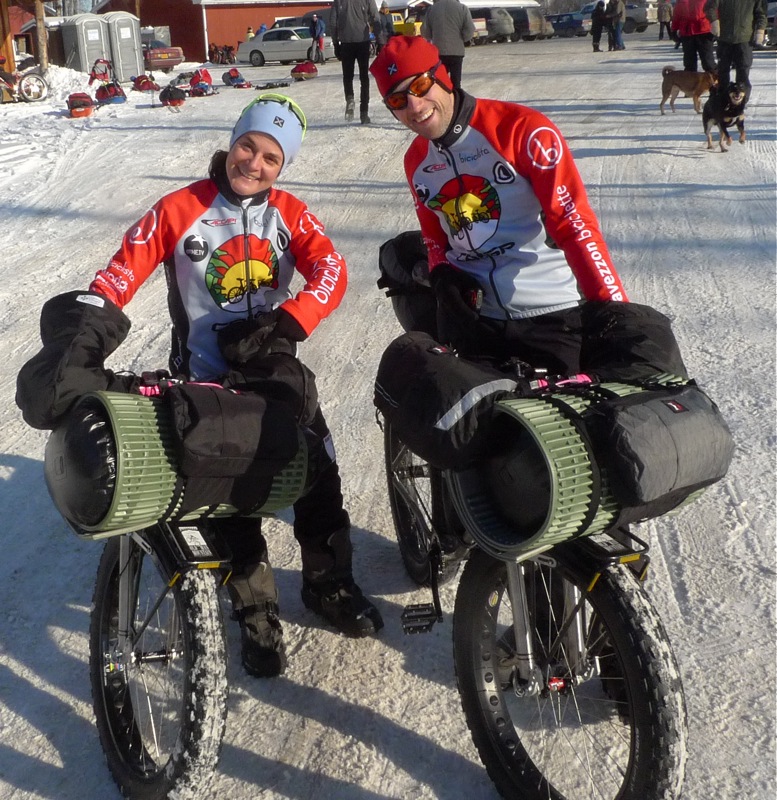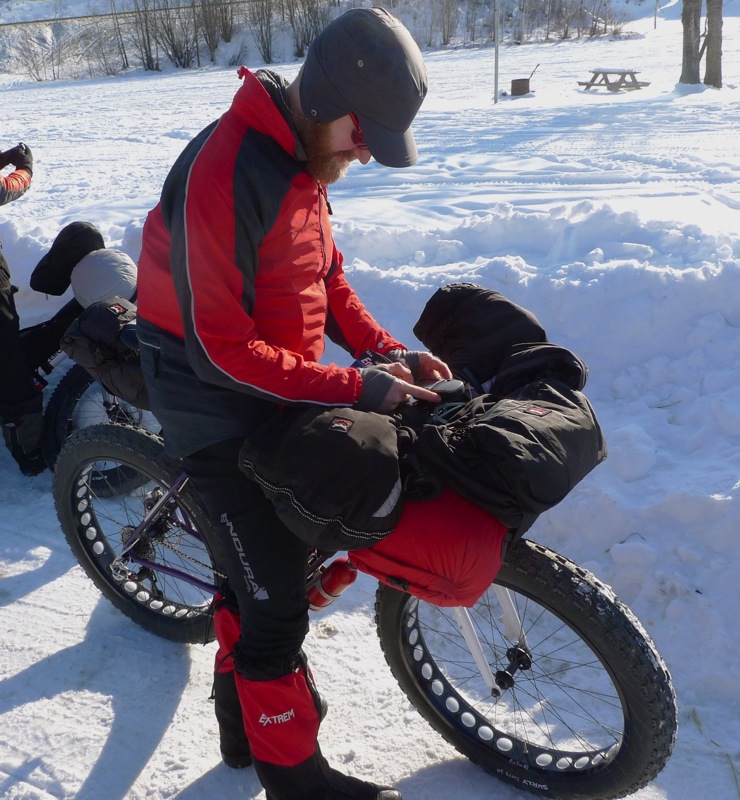 Off they go. More photos here
Follow along here
So another winter race season is in the books. We had an awesome showing of gear at the Arrowhead 135, Susitna 100 and Ultra Sport. It's been a good winter, and some projects for next year's winter season are already in development…