March 28, 2018
Posted by Eric Parsons
Today we're stoked to share with you the brand new Terrapin System 8L.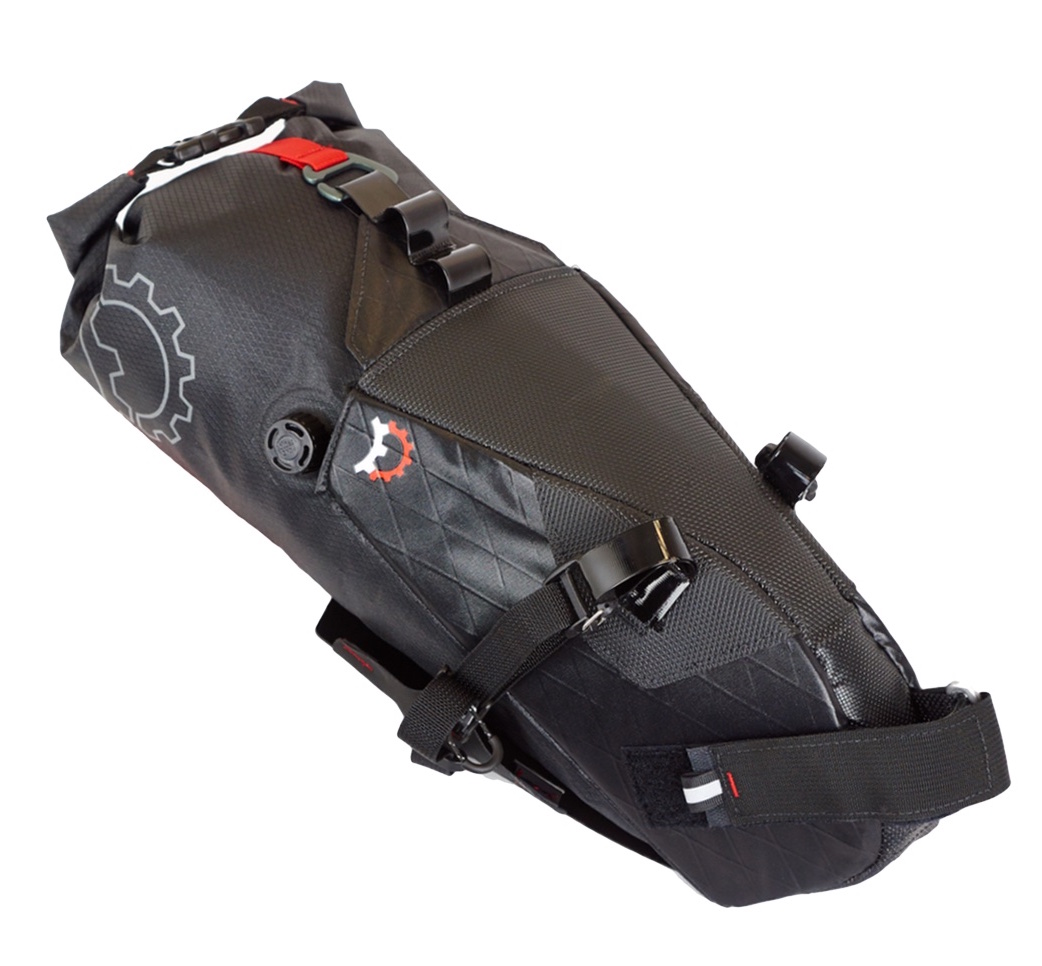 The Terrapin System 8L is based off the proven concept of the full size Terrapin System, which boasts generous 14L capacity. The original Terrapin was released five years ago and was the first production holster style system with a fully waterproof drybag on the market. Later the drybag was updated introducing air purge valves for proper compression, another Revelate first. All along, tires have been getting bigger and there's been a clear need for a slimmer, lower volume version.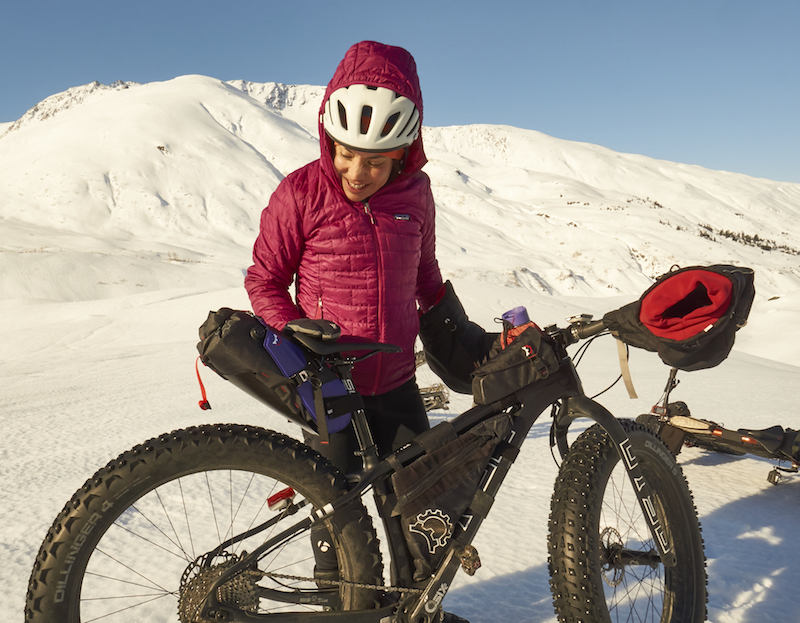 We took a "from the ground up" approach when designing the 8L system. Many new ideas were tried, hardware and webbing were torture tested, then field tested, and we could not be happier with the results.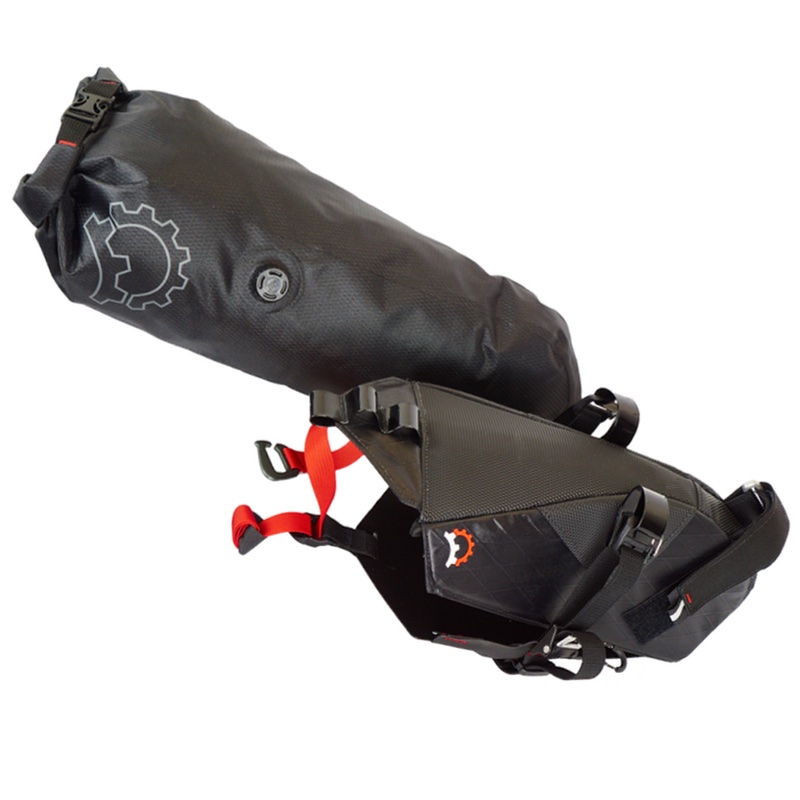 A key feature to the holster is its new attachment system. Instead of using a center mounted webbing point, we developed an "indie-rail" style attachment where side mounted urethane coated loops wrap around each saddle rail individually. We combine this with a trucker's hitch style, 2:1 mechanical advantage webbing system with an auto locking active cam. To release, you simply pull outward on the pull loop to unload the cam buckle. This system, combined with a fully rigid internal structure of the mount, eliminates side to side sway. Without any added hardware components, it offers best in class stability.
Additionally, the holster features an external HDPE bottom sheet. This exposed sheet prevents accidental damage should you graze a tire on it and acts as a guard for the drybag. As our product tester and ambassador Joe Cruz found out in Tasmania, it also works great for carrying tortillas!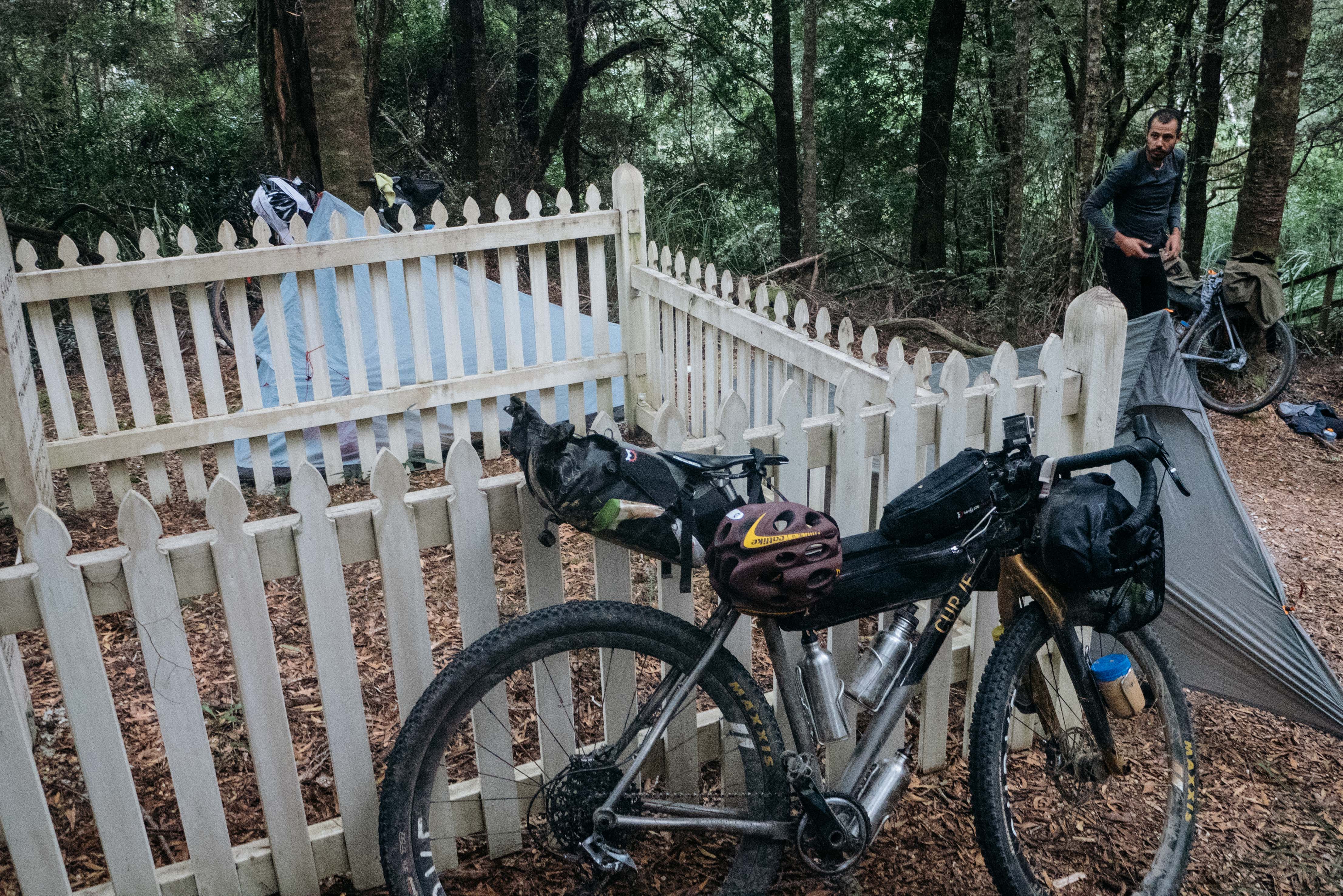 This bad boy is available in black, multicam and crush. We can't wait to hear what adventures you take it on!