August 20, 2015
Posted by Revelate Designs
A week of rain forecast – but then it cleared up nicely. Billy, the Revelate web guy, planted the seed, "Bike in Rabbit Lake, climb N. Suicide". I respond, "sure as long as we do the North ridge!". I got to the shop early, worked through the day, Dusty joined in, meet up, load up bikes, 90's punk blaring out of Billy's iphone. Started pedaling uphill into the mountains on a beautiful evening.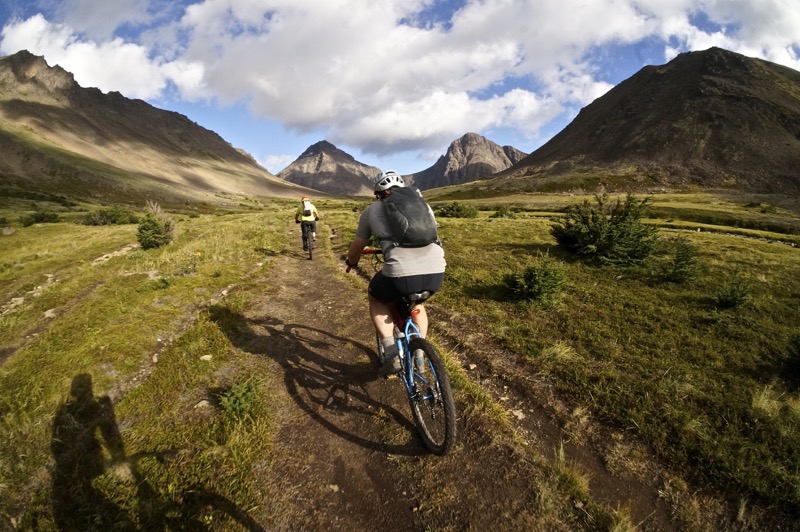 Rabbit Lakes is a short and sweet ride in the Chugach mountains right outside of Anchorage. With bikes it cuts off a 10 miles on your feet, and makes doing the Suicide peaks do-able with an evening start.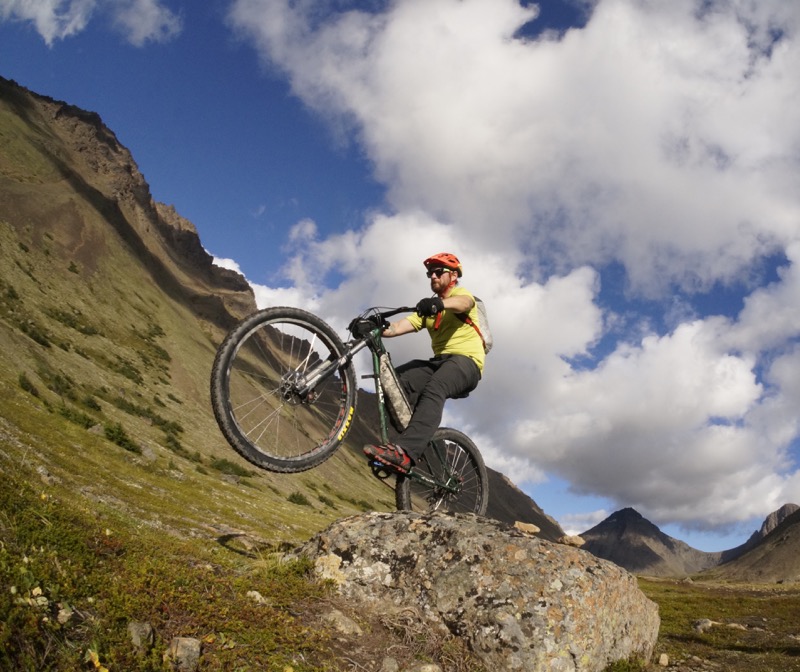 At the lake we transitioned to running shoes and ditched our bikes. We all forgot any kind of bike lock so we took all our QR skewers with us. Good luck carrying a bike out like that!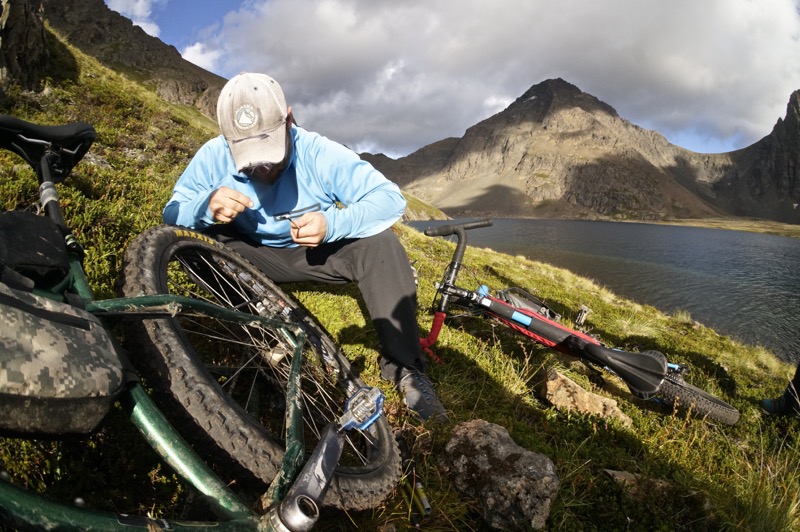 Around the lake, up steep tundra ramps to gain the "rather" knife edge north ridge, super fun scrambling!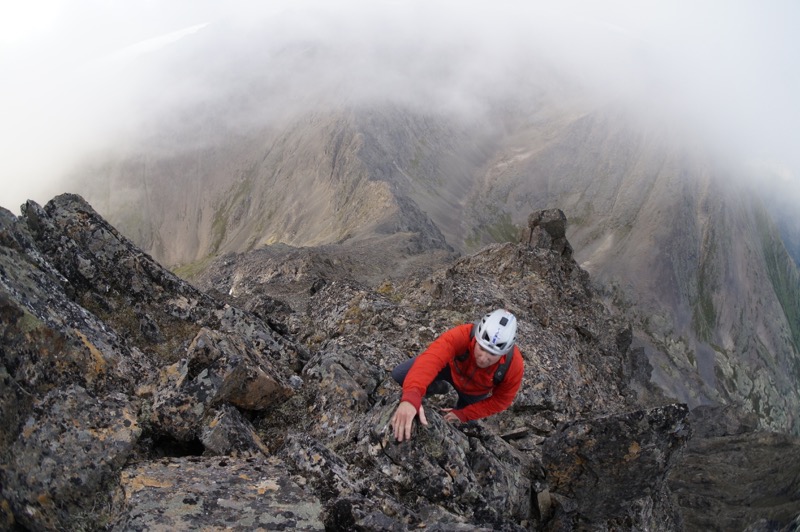 The clouds were just playing with us, blowing all around…
Dusty offering some summit stoke!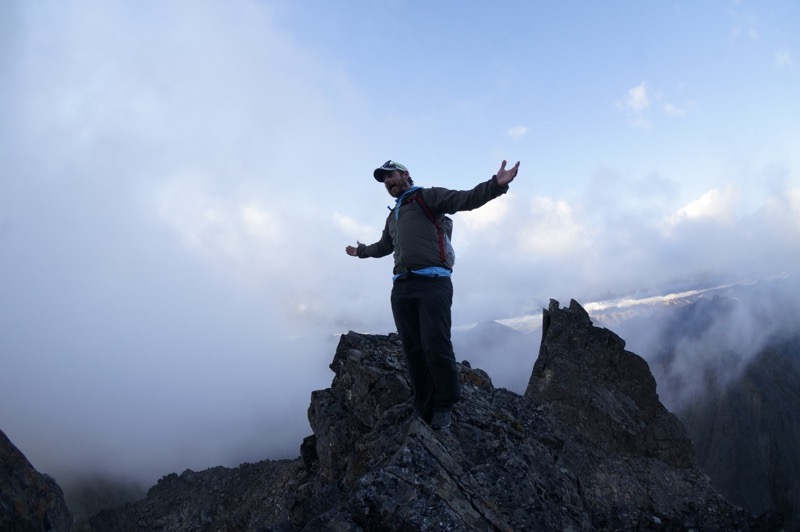 So it's starting to feel like fall, temps with the wind a bit brisk, fading light at 9:00 remind us that it's not solstice anymore. Down we go back to the bikes.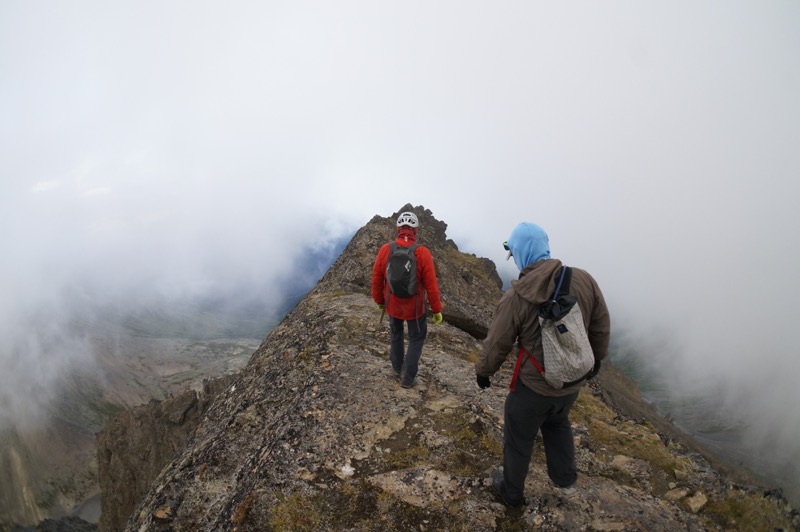 Scree sliding and choss bring us back to our bikes. Skewers back in and head back to civizilation.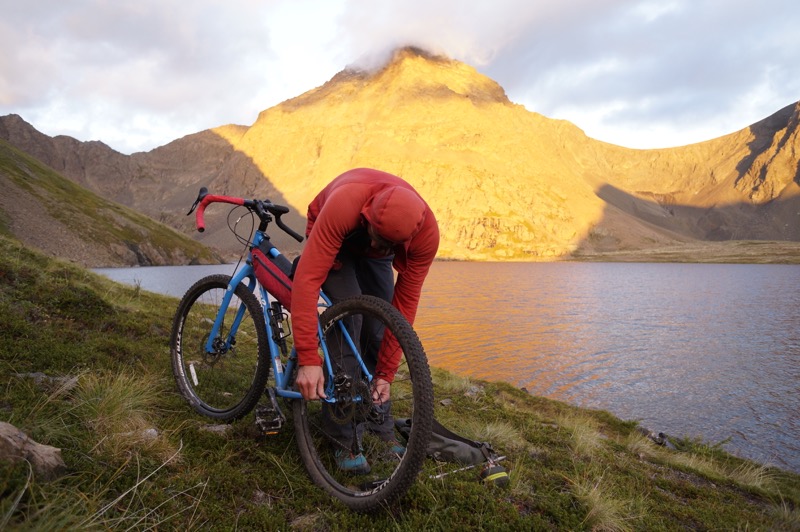 Super fun evening, fall feels like it's here in Alaska…