January 27, 2016
Posted by Eric Parsons
Introducing our newest product – The Wampak.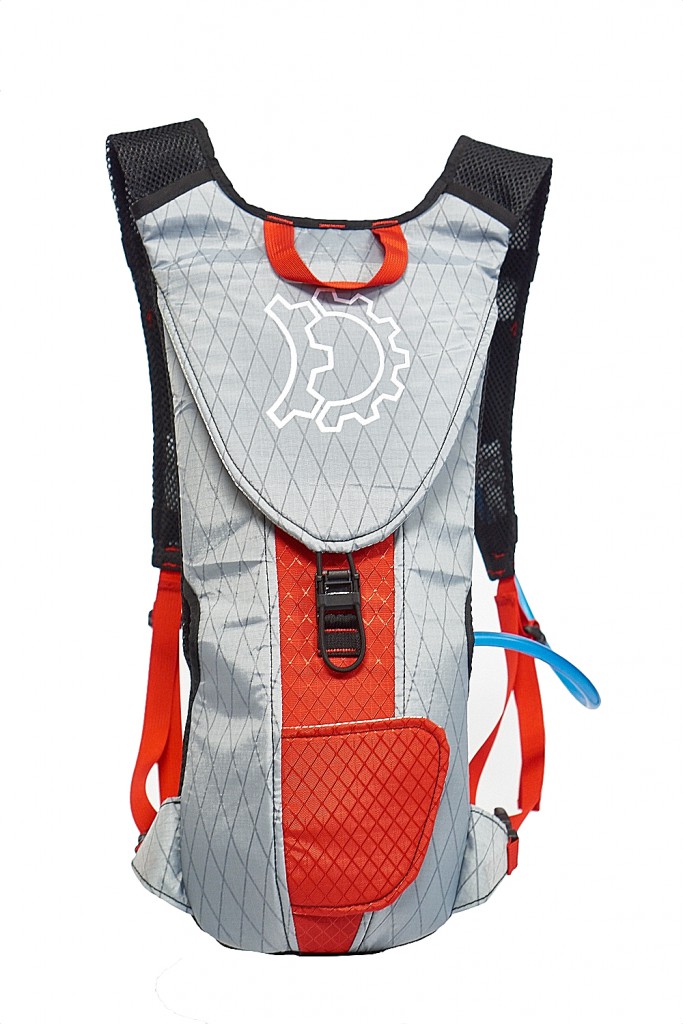 This winter hydration pack has been a bit of a love child around here and a long requested item from our friends in the winter ultra race circles. It solves a simple, yet common problem – how to hydrate when winter biking. Common ways to do this are put bulky insulated bottles or bladders in a frame bag, that works for a little while, or you can put Nalgene cozzies on your handle bars – that sorta works too but is unstable and as soon as you drink half a bottle the threads and rest of the water tends to freeze up. The only logical place for long rides is on your back. Problem is, hydration packs just don't work when it's cold out. Sure you can insulate the hose and blow back, but eventually the hose is going to freeze and you are SOL.
Like most of the stuff we make, we only do it if we see a need. Looking around there was nothing else available that really checked all the boxes for what's required of a hydration pack to function well in a true winter environment.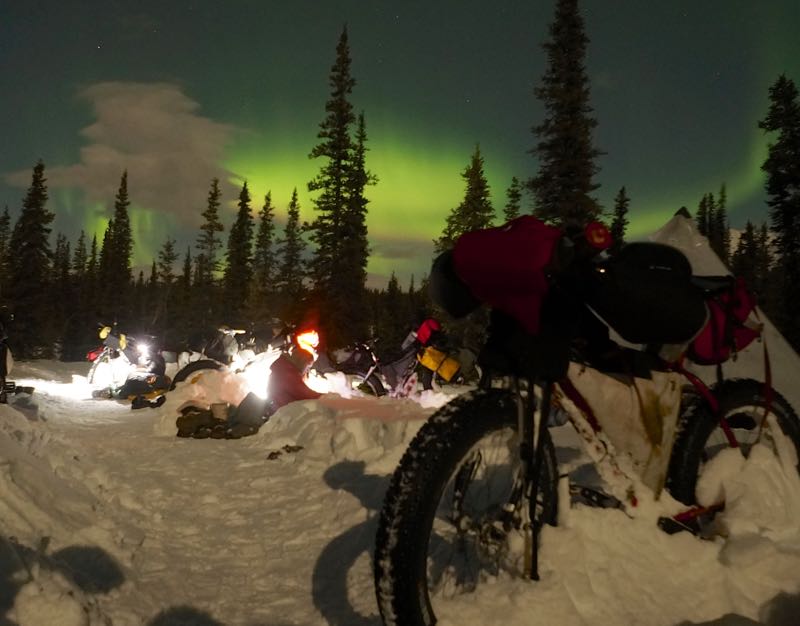 The only real source of constant heat is the furnace of your own body. This pack is designed to be worn under your layers, using that furnace to keep the hose and bladder warm, and insulate along the back where it is most exposed. An aluminized liner fabric cuts down on radiant heat loss and a layer of insulating foam cuts down on conductive loss – with your clothing over it all – you can put ice water in the bladder, ride at 15 degrees and the water will be warm within an hour.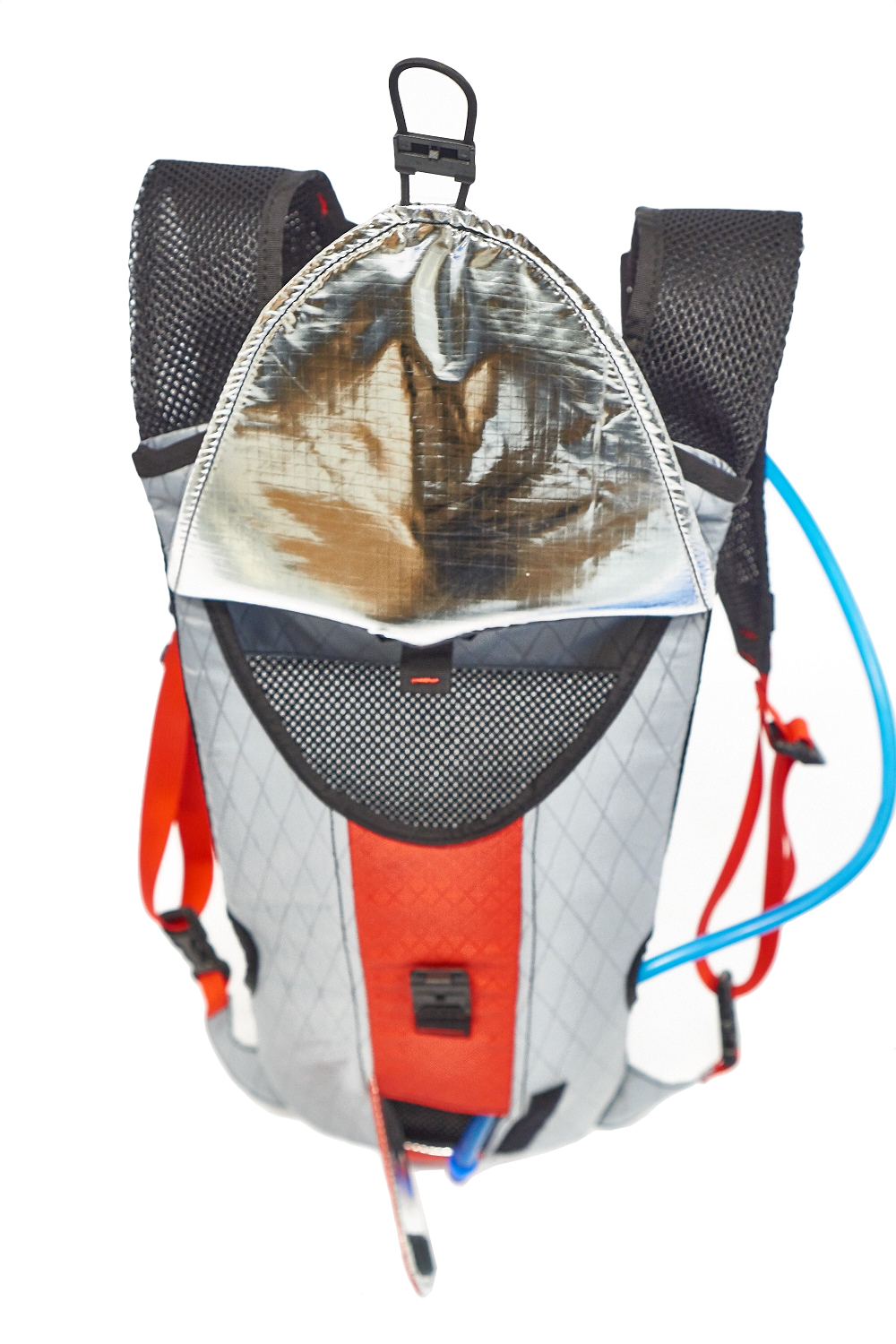 Likewise, a clean chest harness carries well and allows breathability since the pack is worn so close to your skin. Stretch woven pockets carry your chapstick and spare camera battery.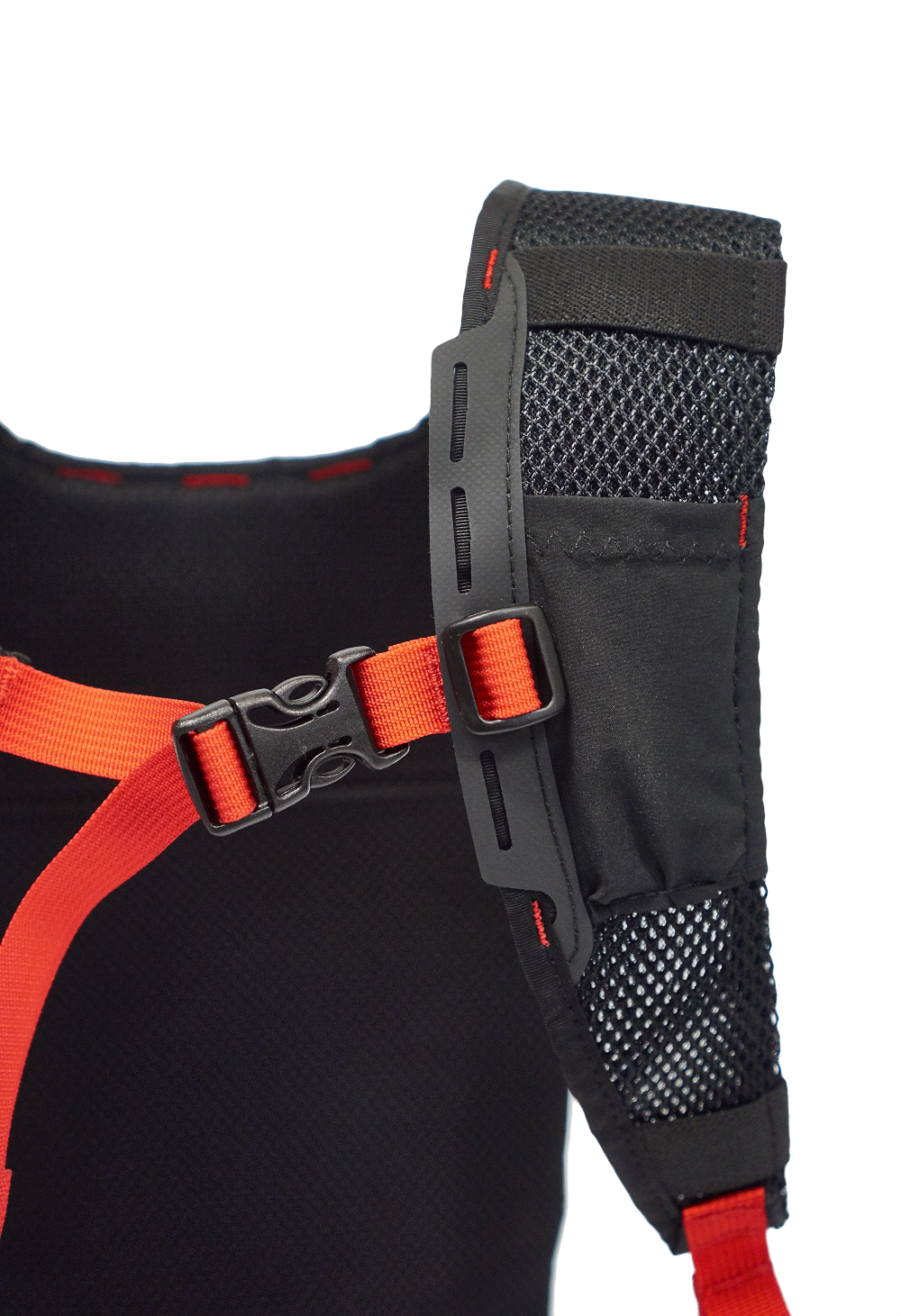 The bladder opening is accessed via a hassle free magnetic clip buckle and can accommodate bladders up to 100 oz. The shape of the pack is optimized for using Camelbak antidote bladders, yet almost any will work. A top clip keeps the bladder from sliding down.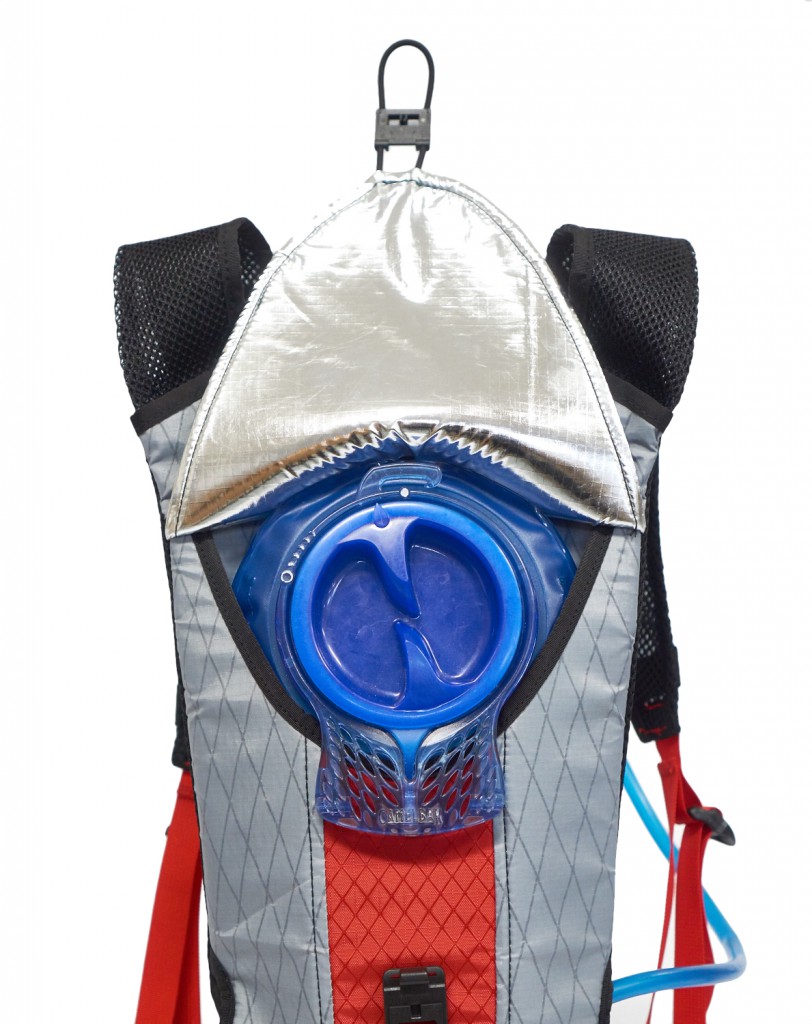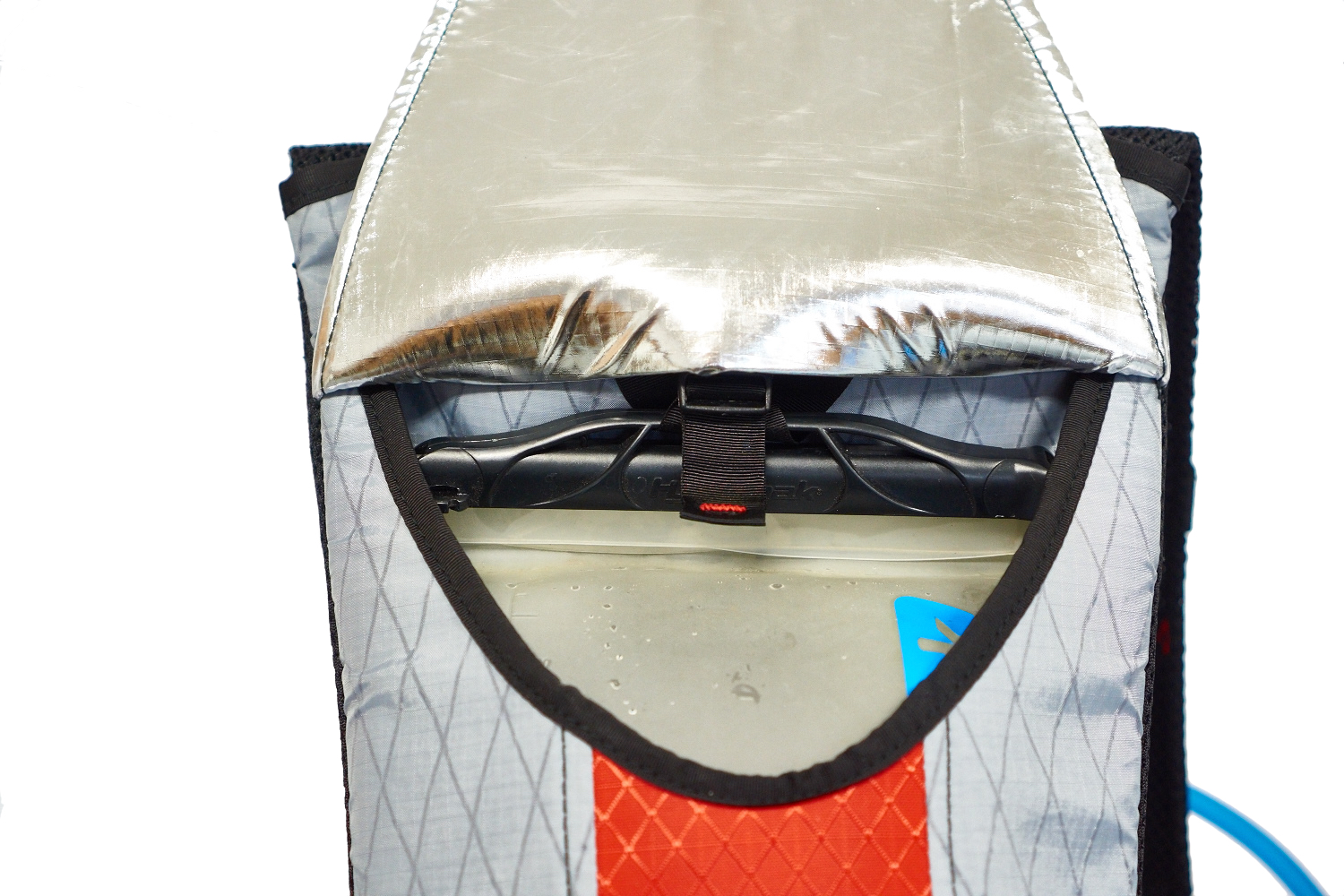 Although we strongly encourage under arm hose routing for winter use, the hose can be routed over either shoulder if you prefer.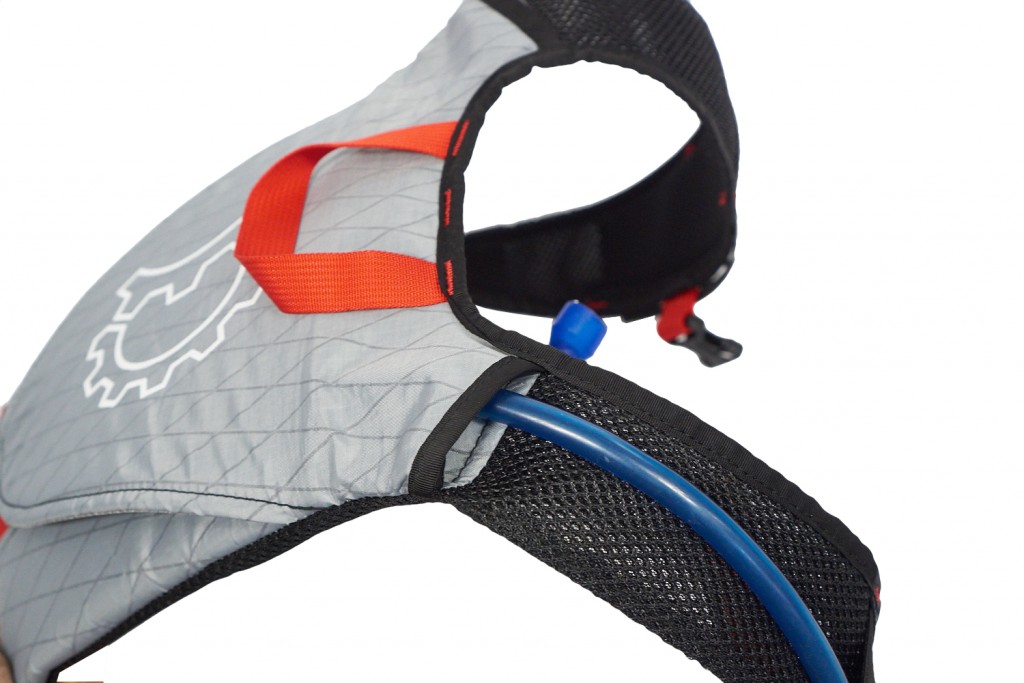 Since the pack is worn under your layers, we designed the shoulder straps with disconnect buckles at the bottom. Simply pop the sternum strap and each shoulder strap and the pack slides off under your layers.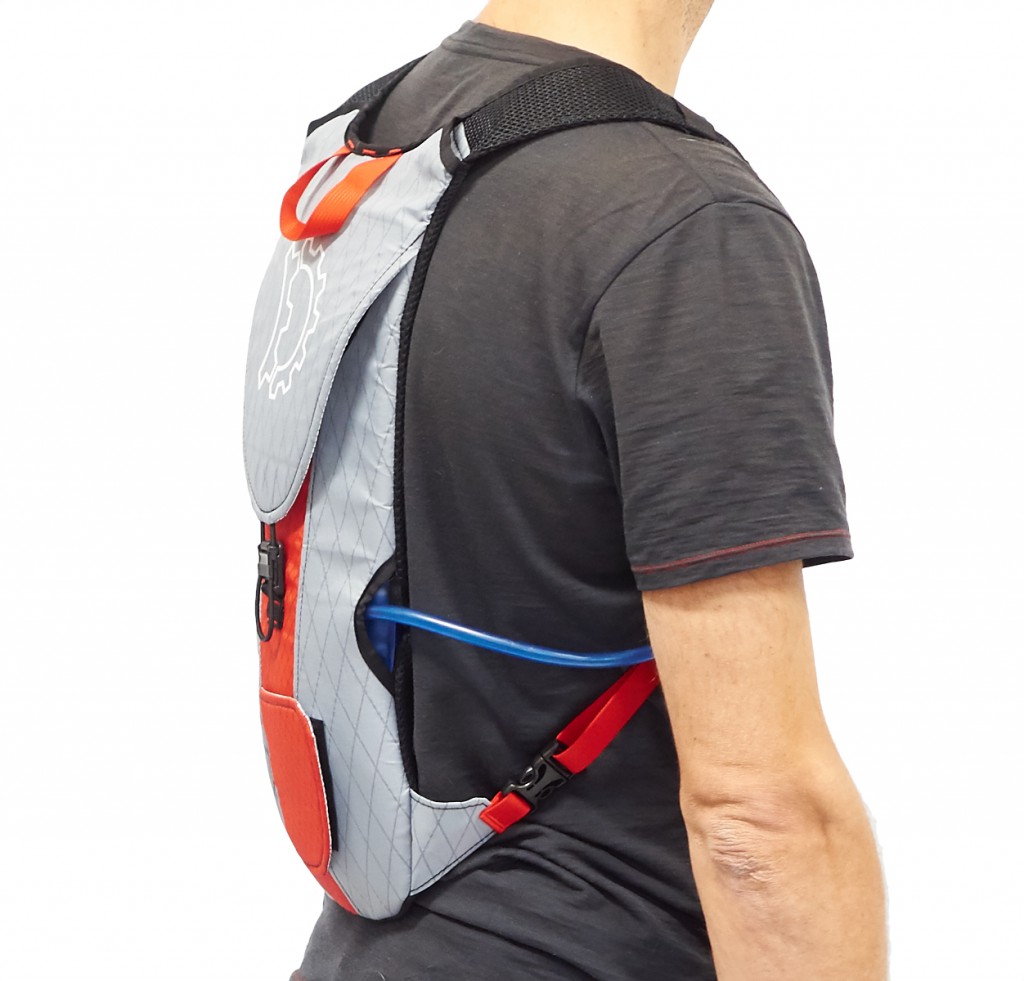 Coupled with our Powerline hoodie and you have a solid setup.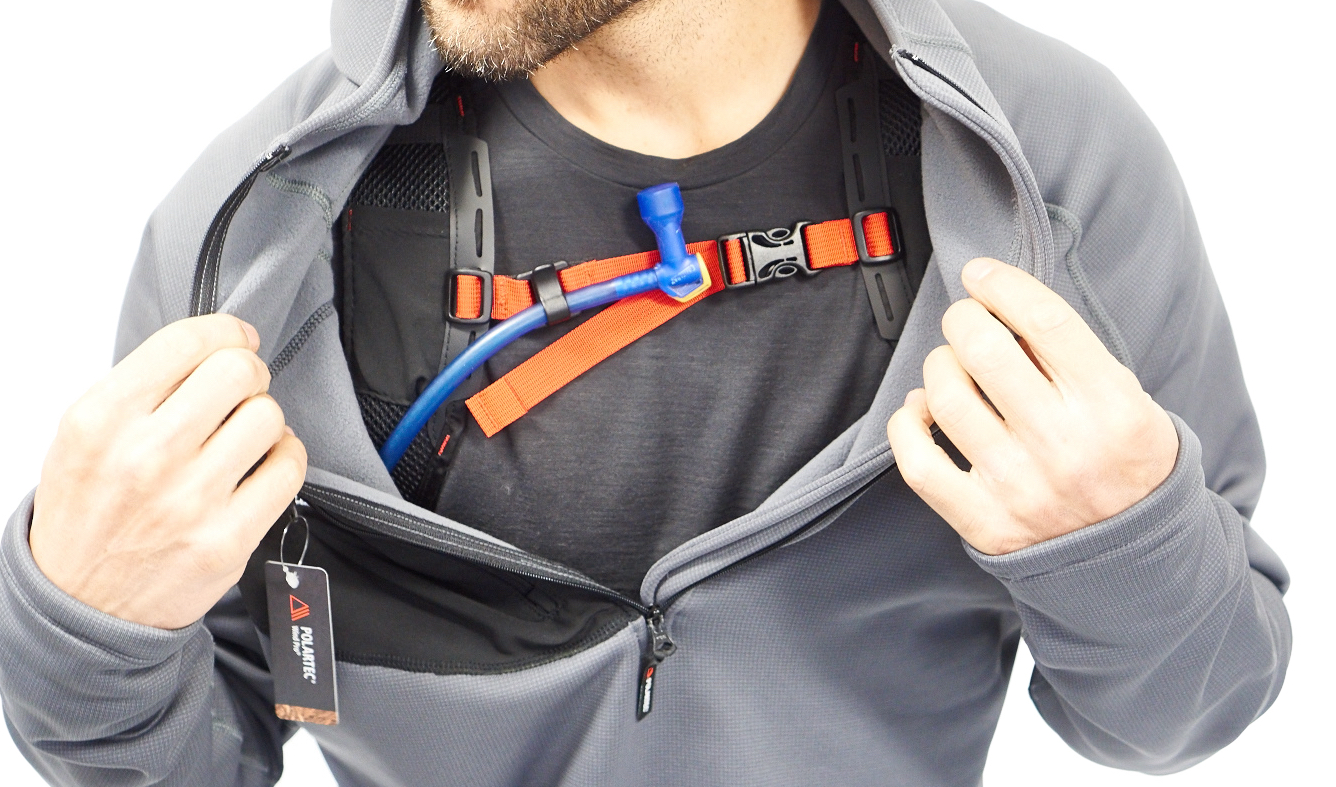 There you have it. MSRP is $95, bladder not included. There are obviously a ton of hydration products out there that almost get the job done, but this one really does for winter riding & ultra racing. You'll dig it's well thought out features, thanks for looking!